Paid On Results API
PaidOnResults API integration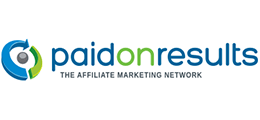 You will need your API credential to connect you data to Strackr and a voucher key for Deals.
Set up Paid On Results connection
1. Connect to your account, on the top right you will find your affiliate ID:
2. On the main menu on the left, click on API Feeds:
You will find your API key on this page :
3. On this same page, click on Voucher Code Feed:
Click on XML Voucher Feed, and on Create XML Voucher Feed button, you will find your voucher key in the URL (securitycode):
You can now connect your Paid On Results account to Strackr.