Refersion API
Refersion API integration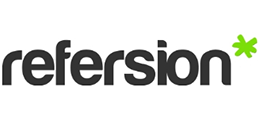 To connect your Refersion affiliate account to Strackr, you need to add your credentials.
Set up Refersion
1. Fill you backoffice credentials (email and password)
2. You will find the Client URL subdomain in the login Refersion URL, for example:
https://clienturl.refersion.com
You have to copy the subdomain clienturl on this example, if it's www, you don't have to fill in the information.