communicationAds API
communicationAds API integration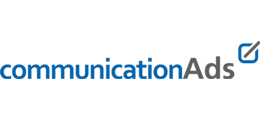 To connect your Strackr's account to communicationAds you will need your ID and your API key.
Set up a connection to communicationAds
1. Log in to your account and you will find your User ID on the top right of the dashboard :
Select only the numeric value after the P, example : 12345.
2. Click on AUSWERTUNG, then Auswertungs-API on the sub menu and on the right click on API Key anzeigen :
Enter your password and you will find your API Key.
You can now connect your data to Strackr.