Commission Junction Affiliate API
Commission Junction Affiliate API integration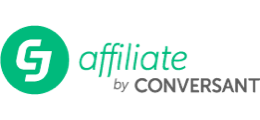 To connect your Commission Junction account, you will need your Requestor CID and Personal Access Tokens information.
Set up Commission Junction API
1. Go to your affiliate account, on the top right you will find your CID under your name:
2. No you will have to connect to the CJ Developer Portal : https://developers.cj.com
Then on left menu, click on Authentification and Personal Access Tokens
Create a new Personal Access Token for Strackr :
And copy/paste this token in Strackr.
3. Go to the back yo your affiliate account, on the top menu, click on Account and Administrative Settings:
You will find the currency that you have to select on Strackr:
Then connect your CJ statistics to Strackr.