Goaffpro API
Goaffpro integration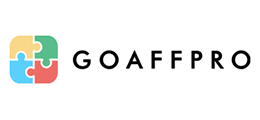 Goaffpro is an SaaS affiliate platform software for advertisers.
Advertisers
Strackr is able to integrate advertisers who use Goaffpro, here is the list advertisers available:
If you need to add a new network who use Goaffpro, please contact us.
How to set up a Goaffpro partner
1. Fill in the same email and password that you use to connect to the Goaffpro dashboard :
Then valid to connect your data !