Want to start affiliate marketing with little or no money in your pocket? Good news: it's easier than you think. It's not about having a chunky wallet. All you need is a niche, the know-how, and a good network of potential partnerships—and we here at Strackr can help with all three.
So many content creators and publishers are waking up to the power of affiliate marketing. In fact, 84% of online content creators now use affiliate marketing in their videos and blogs. So whether you're a YouTuber, influencer, podcaster, blogger, or any other online publisher looking to earn extra cash from freelance affiliate marketing jobs, we've got everything you need to know about how to start affiliate marketing with no money.
In this guide, we'll explore what the average affiliate marketing salary is and answer common questions like "is affiliate marketing legit?" The good news is affiliate marketing doesn't need you to spend big—just smart.
So without further ado, let's begin…
What is Affiliate Marketing?
Let's start with the basics: What is affiliate marketing exactly?
In a nutshell, affiliate marketing is the revenue-sharing arrangement between a company and a third-party publisher, who promotes and recommends a company's products/services in return for a commission on the sales generated. Think of it as an advertising model or online sales tactic that benefits both sides. A business gets leads and traffic, whilst affiliates get paid.
To give a real-life example, eCommerce giant Amazon has a worldwide affiliate program known as Amazon Associates, which offers up to 10% commission anytime someone uses your affiliate link to purchase something.
Online learning community Skillshare also operates a well-known affiliate program in which affiliates can earn up to 40% commission for every new customer they successfully refer. This includes both free trial signups and paid subscriptions. Not too shabby at all!
Thankfully, there are thousands of other affiliate websites out there you can sign up for—and our Strackr all-in-one affiliate tool makes managing these signups so much easier. There'll be no more logging in and out of each network multiple times a day. Test out the live demo right now.
Different Types of Affiliate Marketing
There are three types of affiliate marketing you should know about. Here's what each one of them is about.
Unattached Affiliate Marketing
This is where the affiliate has no obvious connection or attachment to the brand or service they are promoting. The affiliate has no relevant skills, experience, or expertise, which might establish them as an industry authority or thought leader. In other words, the affiliate has no duty to recommend or advise the customer, hence the name unattached.
Related Affiliate Marketing
This is where the affiliate has some sort of relevant online presence that's connected to the brand and the industry it operates within. They might have a related blog, podcast, YouTube channel, or relevant Instagram profile. The affiliate will typically post links to products and services related to their niche, but might not necessarily use themselves in their day-to-day life.
Involved affiliate marketing
As the name suggests, this is a type of affiliate marketing based on a deeper connection between the affiliate and the brand they're serving. In other words, the affiliate is a typical product user and is open to sharing their thoughts, opinions, and experiences about the product. Think of involved affiliates as a sort of brand ambassador who's a trusty source of information, due to them having prior knowledge within the brand's niche or area of interest.
The Disney Food Blog (DFB) is an example of involved affiliate marketing. They're a reliable go-to source of opinions for Walt Disney World travelers looking for the best dining recommendations around the resort. With such high credibility, DFB's seasoned writers use all sorts of referral links that promote various restaurants and shops in their blogs, based on their dining experience. Clever, right?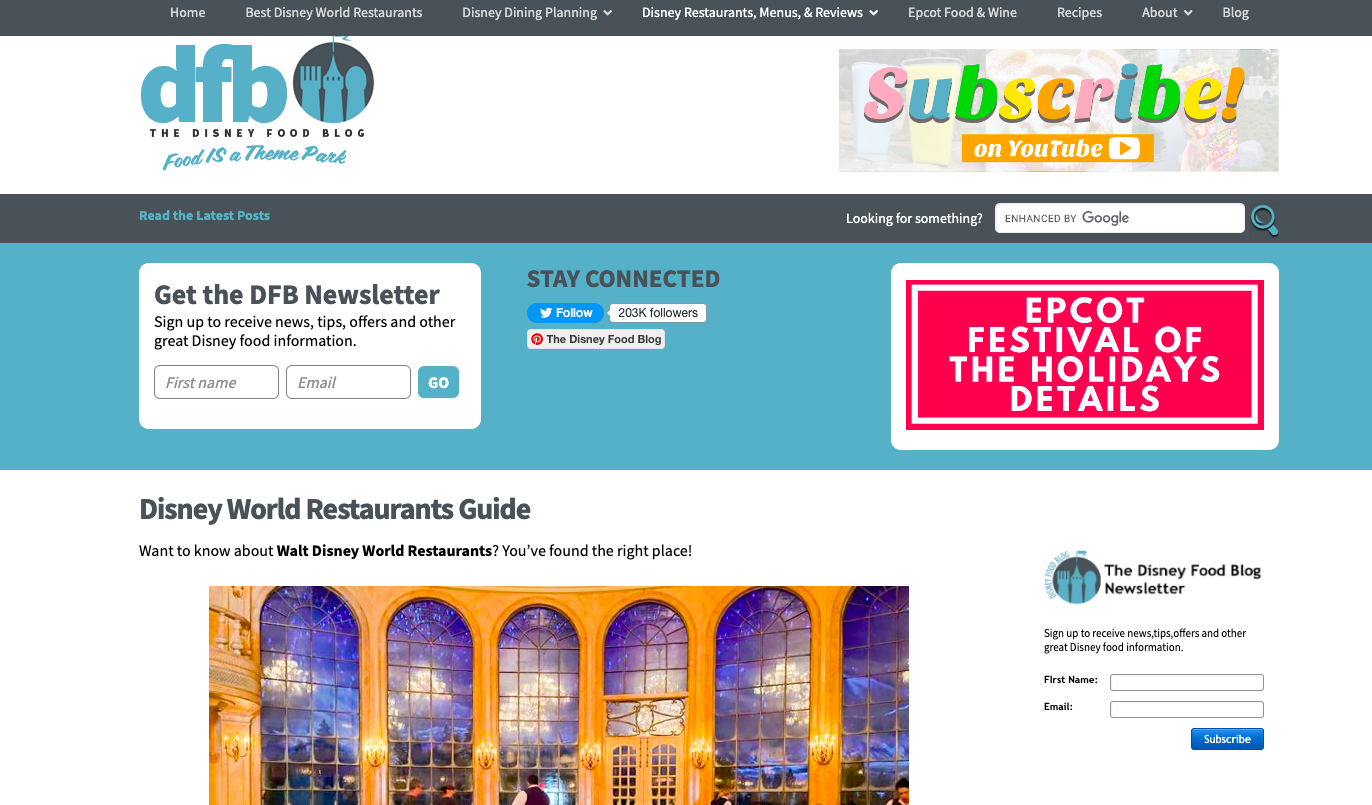 Why Is Affiliate Marketing So Beneficial?
So why is affiliate marketing such a worthwhile venture—even when you're a newbie looking to start affiliate marketing with no money? There are three main benefits you should know about.
1. Flexibility
Affiliate marketing jobs offer flexibility— you can choose to work part-time, full-time, or as a freelancer. You're your own boss who sets your own goals.
2. Additional Income Stream
According to Glassdoor, the average affiliate marketing salary is around $66,029. However, this can range anywhere between $35,000 and $124,000. Also, remember that the affiliate marketing salary varies depending on the following factors:
The brands you partner with.
The quantity of work you do.
Your industry or niche (the highest paying sectors are pharmaceuticals and real estate).
Type of affiliate marketing you focus on (involved affiliate marketing typically pays the best due to the amount of work involved).
Generally, affiliate marketing is considered one of the easiest ways to make money remotely. Take a read of the official guide on how to make money with affiliate marketing from the comfort of your own home.
3. Create Valuable Partnerships
Networking and making new connections are key to being a good affiliate marketer. Along the way, you'll meet fellow business owners and content creators who can bring new opportunities your way. Who knows what doors will open? The best news is that partnerships are high-value and low-cost. You don't necessarily need lots of money to start affiliate marketing—just a drive to make great sponsored content and an openness to get your name out there.
With Strackr, you can connect with over 168 affiliate networks in just minutes. You'll get immediate access to a variety of programs—all whilst managing your data in one seamless app. Browse our affiliate networks.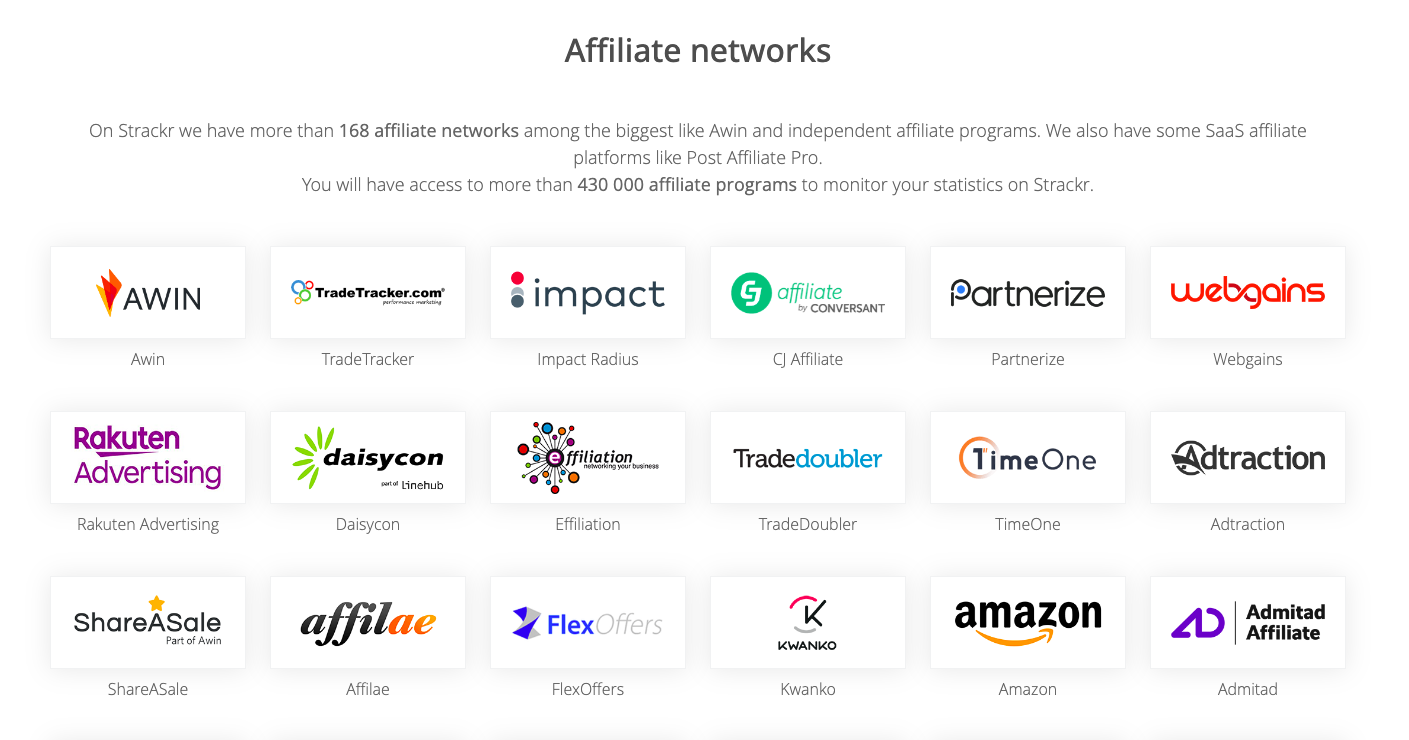 How to Start Affiliate Marketing with No Money
You don't need tons of cash–just a well-thought-out plan and plenty of go-getter attitude. Here are our four easy-to-follow steps on how to start affiliate marketing with no money…
Step #1: Find a Niche
As a content creator, getting started is often the hardest and longest part. It can take some time to perfect your craft and put content out there that you're not only proud of, but will start attracting the attention of potential partners. So try focusing on a niche you're most passionate about, i.e. health, relationships, food, technology, pretty much anything!
Choosing the thing you love most will build your credibility as someone who not only creates good content, but also knows what they're talking about. Just make sure you stay well-informed about the goings-on in your chosen niche.
Step #2: Build Your Audience
Next, you need to grow an audience of engaged followers. The best thing you can do to boost your following is to publish consistently across multiple platforms. However, these days there are many other tactics you can try including:
Building an email list of subscribers.

Using SEO to make you more discoverable on Google.

Investing in paid traffic with Google Ads, Facebook Ads, etc. (if you come across some money).
Blogging is by far the most cost-effective way to build an affiliate marketing business—especially if you're already a pro at writing Google-friendly top-quality SEO blogs. Utilize your skills to your advantage!
Step #3: Content, Content, Content!
Once you've established where your skills as a content creator lie, get creating! And it's not just about publishing regularly, your stuff should be high-quality—no matter what platform/s you focus on.
Whilst reader-focused content is great for building an audience, things like listicles and product reviews, tutorials, and guides are perfect for seamlessly incorporating affiliate links. Just imagine how many brands you can promote in an article like 'The 10 Best…' or '20 Products that Help With…' or 'Brands Who Are Nailing Their…'.
Once you've written the blogs, that's where we come in to help. We think of ourselves as timesavers for affiliate content publishers—especially when using our easy Link Builder tool, which lets you track all of your ad links in one place. Check out our guide on affiliate tools and link building.
Real-life example: The Points Guy
To show how effective affiliate blogging can be for making money from nothing, let's look at The Points Guy: a blog that provides travelers with all sorts of insights and advice on saving money with travel credit card points. It's a specific niche he's mastered. By posting super informative blogs his readers love, they also earn him big bucks through affiliate partnerships with the very credit card companies he writes about.
Every time a reader clicks on a unique code link and makes a purchase, The Points Guy receives payment or credit card points.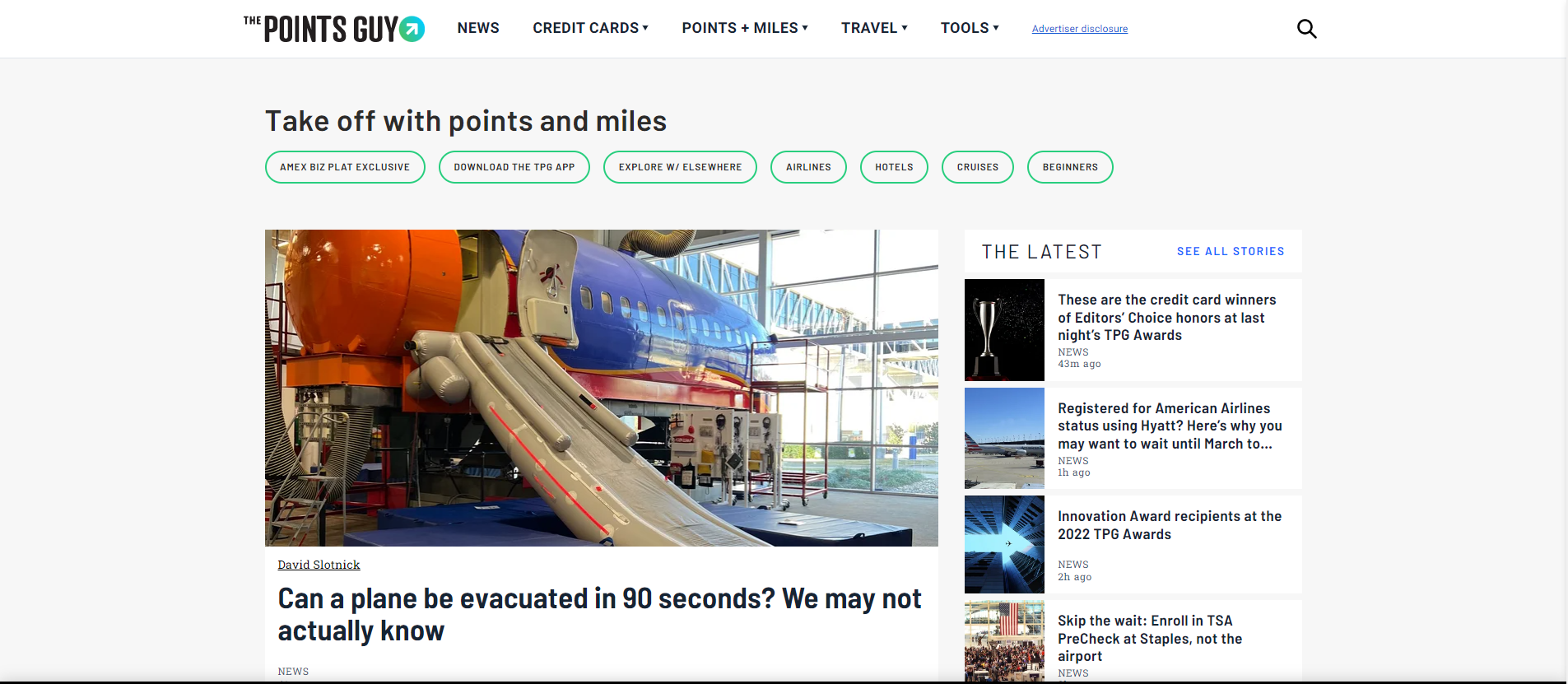 Step #4: Leverage a Multitude of Channels
Once your content's on a roll, you can start to focus on cross-promoting your affiliate content. Remember, the more people follow and use your affiliate links, the more commission you get. So maximize audience engagement as much as possible.
We stand by the notion that content creators should spend just 20% of their time creating content and the other 80% promoting it!
Some affiliate bloggers who start with next to no money eventually become influencers or even celebrities with the right mindset and plan of action. So keep striving and creating stellar content, if you want to link and advertise your way all the way to the top. This is how your affiliate blogging career could naturally progress if you strategize it properly:
Start as a humble blogger and use social media to promote your channel and build audience engagement.
Progress to SEO blogging once your site starts getting search traffic.
Scale up to involve brand partnerships and build more affiliate links.
Potentially start a YouTube channel which is very lucrative in the world of affiliate marketing but also very costly to run and self-manage.
Eventually, rise to influencer/celebrity status with mainstream recognition in your specific niche.
Conclusion
So, is affiliate marketing legit enough to make you money, even when you start off with none? The answer is yes, of course! Starting affiliate marketing with no money takes time and perseverance, so be willing to put the work in.
We always recommend researching affiliate marketing websites thoroughly to find the right kind of programs and products that resonate most with you. In other words, be authentic to yourself and what your content is about. Just because you might get a high-paying offer. doesn't mean it's the right thing to do. It could backfire with your audience seeing straight through it.
If you want to earn above and beyond the affiliate marketing salary, join Strackr today to start using our unified tools and platform. We help increase your revenue by understanding the true value of your affiliate data. Don't spend precious time on complicated analytical tasks you don't need to be doing—we'll do it all for you!
Try it for free for 30 days. No credit card required.
Share
Affiliate dashboard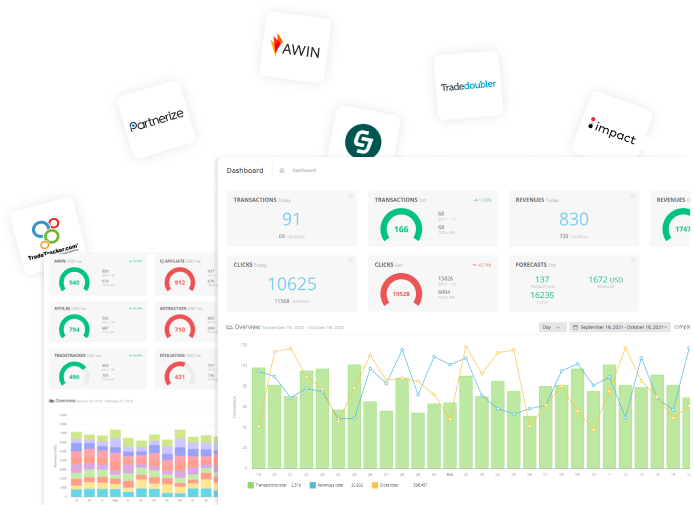 Connect all your affiliate networks with Strackr to access to unified statistics and tools.
Try for free