Why connect 2Performant to Strackr
Connecting 2Performant to Strackr takes just a few minutes, and lets you to collect your transactions from over 700 advertisers into one dashboard. You can connect your cashback application to our API to access the st parameter that corresponds to the subid.
2Performant API Integration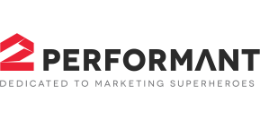 To integrate 2Perfomant on Strackr you will need your credentials.
Set up 2Perfomant
1. On Strackr, select the 2Performant connection and fill in your email address and your password, then click on connect to pull your statistics on the dashboard.