Effiliation
Effiliation API integration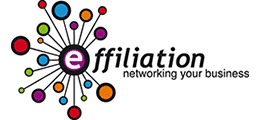 To connect your data you will need your API Key.
Partners
Effiliation provide their marketing technology to networks, advertisers and agencies, on Strackr you can also have:
You can contact us if you need an Effiliation partner on Strackr.
Set up Effiliation
1. Connect to your Effiliation account and go to My account > Personnal Data > Credentials :
Then copy/paste you API Token :
And connect you Effiliation's statistics to Strackr !
Statistics
If you compare statistics of transaction between Effiliation and Strackr, please check the Per date of transaction checkbox on Effiliation :