Bol.com API
Bol.com API integration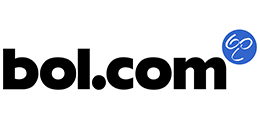 You have 2 choices to connect your data with Bol.com, the API and export XLS file.
Set up the API
A specific API key is needed that can be requested at partner@bol.com to get this for you account. It's a very long API Key, please remove whitespaces and newlines.
Example : 12345abcd....12345abcd
Set up the Bol import data
1. On Strackr, create a connection with the Import file connection Bol connector, then go to Manager, Import data and click key icon of the connector :
2. Connect to your affiliate Bol.com account, click on Downloaden:
Then select your range date and click on Downloaden on the Orders section:
3. On Strackr import the XLS file then wait few minutes and your statistics will be available.
Important : Only XSLS can be imported.