Ingenious Technologies AG API
Ingenious Technologies AG integration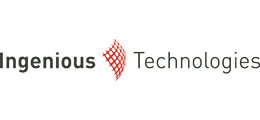 Ingenious Technologies AG is an SaaS affiliate platform software for advertisers.
Advertisers
Strackr is able to integrate advertisers who use Ingenious Technologies, here is the list advertisers available:
If you need to add a new network who use Ingenious Technologies, please contact us.
How to set up a Ingenious Technologies AG partner
1. Connect to the network dashboard, you will find your Publisher ID on the top right of the menu, near your name account :
2. Click on your account name on the top menu, then Credentials :
On this page, click on Create new magic key :
Add a name (like Strackr), then click on Allow all in the API access section :
Then click on Create on the bottom of the form, you can go on the Credentials page and you will find your Magic key :
Copy and paste the Publisher ID and the Magic key on Strackr and connect your data !