With over 61.000 publishers in their network, AdCell offers advertisers plenty of diversity in choosing the right platforms to promote their products. This is a leading affiliate network designed for small and medium enterprises. It was founded in 2003 by Oliver and Marcus Seidel in Germany and the company's currently serving businesses in the DACH area. They strive to provide the best customer service and support in the industry.
The AdCell network features nearly 2,000 advertisers and over 145,000 publishers across many different niches. Their main product - the AdCell extension - can be integrated easily with no coding experience. The code provides affiliate performance tracking and helps merchants and publishers optimize their performance for best results. Ever since their early days, the AdCell team has been working on introducing innovative tools to automate and enhance affiliate marketing metrics.
Why connect AdCell to Strackr
Connecting AdCell to Strackr takes just a few minutes, and lets you to collect your transactions, clicks from over 2000 advertisers into one dashboard. You can connect your cashback application to our API to access the subId parameter that corresponds to the subid, or your couponing site to have access to deals.
Adcell API integration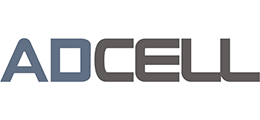 Set up Adcell connection
1. To connect your data to Strackr, you will find your account ID on the top right of your Adcell dashboard (under your name)
To get the password, go to My ADCELL, Settings, click on API-Password. You can create your API password.