Adservice is the leading Nordic affiliate network that connects publishers and advertisers all over Europe. The company has vast knowledge and understanding of European markets, which gives them an advantage when providing support both locally and across different countries. The company is currently running over 1,000 campaigns and they are trusted by brands such as AliExpress, Discovery+ and Disney+. The company works with affiliate marketers and advertisers in various categories including finance, travel, and technology.
They currently have over 900 advertisers in their network and over 6,800 publisher media challenge. One thing Adservice takes pride in is the quality of customer service they provide to their advertisers. They strive to provide the best possible experience and offer advertisers an opportunity to showcase their campaigns on websites, blogs, deal sites, social media, newsletters, and loyalty programs of different kinds. Thus far, the company has made over 13,000,000 conversions, which shows how successful they are in driving sales and successful partnerships.
Why connect Adservice to Strackr
Connecting Adservice to Strackr takes just a few minutes, and lets you to collect your transactions, clicks from over 3000 advertisers into one dashboard. You can connect your cashback application to our API to access the sub parameter that corresponds to the subid, or your couponing site to have access to deals.
Adservice API integration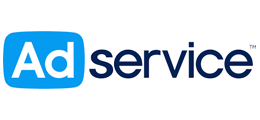 To integrate API you will need your API key and your Affiliate ID.
Set up Adservice
1. Connect to your Adservice publisher account, on the top right, click on your account name (1) and Edit account (2):
On the tab menu, click on API:
2. On the API Keys page, click on Create New API Key:
Add a name for the API Key (1), like Strackr for example, select the account your want to connect (2) and click on Create API Key (3):
Copy and paste the API Key (1) on Strackr and click on the button to valide (2):
3. Find your Affiliate ID on the Account column and paste on Strackr the ID:
Now you can connect your Adservice account on Strackr.