Affiliate Future is an international content affiliate network based in London, UK. Founded in 2002, Affiliate Future operates as a subsidiary of Internet Business Group and it is one of the most popular performance marketing network companies in England. As such, they make it easy for advertisers and publishers to connect and form campaigns, as well as track their progress and performance through live online reporting. Publishers can benefit from Affiliate Future by increasing revenue coming from their website whereas advertisers can get more exposure and visibility for their products and services.
The network currently has over 600 advertisers and more than 300,000 publishers who are using their personalized services. Affiliate Future also provides access to sector specific account managers who are trained to help you get the most out of the platform. Publishers on Affiliate Future are spread across multiple sectors and industries with the main focus being placed on the travel network.
Why connect AffiliateFuture to Strackr
Connecting AffiliateFuture to Strackr takes just a few minutes, and lets you to collect your transactions from over 400 advertisers into one dashboard. You can connect your cashback application to our API to access the tracking parameter that corresponds to the subid, or your couponing site to have access to deals.
AffiliateFuture API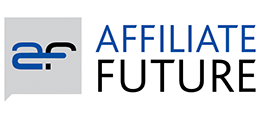 To connect Affiliate Future API you will need your API credentials
Set up AffiliateFuture
1. Log in to your AffiliateFuture reporting interface and go Interactive Tools -> Reporting APIs: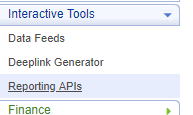 Then copy/paste the API Key and the API Password:

Connect your AffiliateFuture account to Strackr to access to your data !