Why connect Booking.com to Strackr
Connecting Booking.com to Strackr takes just a few minutes, and lets you to collect your transactions into one unified dashboard. You can connect your cashback application to our API to access the label parameter that corresponds to the subid.
Booking.com API integration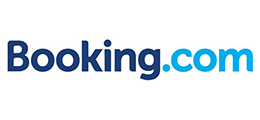 Since 2023, Booking.com has introduced a new API called the Demand API, which is available to all users. While the Legacy API remains operational, access is now restricted and is typically granted only to very large accounts or cashback websites.
Setting Up the Booking.com Demand API (2023):
1. Sign in to the Affiliate Partner Centre using your partner credentials (username and password).
2. Generate a new key and copy/paste the newly generated API key into Strackr.
3. Locate your Affiliate ID on Booking.com and enter it into Strackr.
Connect your account and wait for the initial update to complete.
Set up Legacy Booking.com API

1. Contact your manager on Booking.com to ask for an access to the API and the endpoint bookingDetails, they will send you your username and password that you can fill on Strackr.
Customs
Booking.com provides a loyalty field with some information you may need for your cashback solution, you will be able to find the amount value in the 5th element of the Customs table: