Why connect Booking.com to Strackr
Connecting Booking.com to Strackr takes just a few minutes, and lets you to collect your transactions into one unified dashboard. You can connect your cashback application to our API to access the label parameter that corresponds to the subid.
Booking.com API integration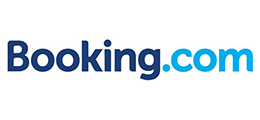 Booking.com does not offer open API access to everyone, you must have a very large account or have a cashback site.

Set up Booking.com
1. Contact your manager on Booking.com to ask for an access to the API and the endpoint bookingDetails, they will send you your username and password that you can fill on Strackr.
Customs
Booking.com provides a loyalty field with some information you may need for your cashback solution, you will be able to find the amount value in the 5th element of the Customs table: