Based in California, United States, Cake is an affiliate marketing platform that offers solutions for performance based marketing, as well as lead generation and multichannel marketing. Founded in 2010, the company provides performance marketing services on a global level, serving over 500 advertisers and publishers. As a cloud-based affiliate marketing solution, Cake helps businesses optimize campaign performance using custom targeting, whitelisting, and data security tools.
The platform also allows for unique and customizable commission structures, real-time reporting, and full account control. Their smart insights help advertisers and publishers elevate their performance levels and maximize traffic, which leads to increased sales and profit. Cake offers very dedicated support with their team being available 24/7 to assist you. Overall, this powerful performance marketing software can help you optimize ROAS and get the most out of your affiliate partnerships. One of their most unique features is intelligent lead routing, their lead generation solution that allows for top performance.
How to connect the Cake platform to Strackr
Connecting Cake platform and its partners to Strackr takes just a few minutes, and lets you to collect your transactions, clicks, payments in a single dashboard. A unique API is available to connect your cashback application and retrieve all transaction data like the subid value of s1.
Cake integration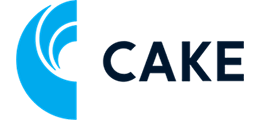 Cake is an SaaS affiliate platform and allow to advertisers and networks to create and manage their own affiliate programs.
Networks and advertisers
Strackr is able to integrate networks who use Cake, here is the list of networks and advertisers available:
Ad2games
Wix.com
7ROI
Xperinet
PeopleConnect
OfferForge
Smartresponse
BrandXads
If you need to add a new network who use Cake, please contact us.
How to set up a Cake partner
1. Connect to your account on the partner dashboard, then on the top right, click on Reporting API:
A modal will be display and you will find your Affiliate ID and your API Key:
Copy and paste your credentials in the form and connect your data !