Why connect communicationAds to Strackr
Connecting communicationAds to Strackr takes just a few minutes, and lets you to collect your transactions from over 60 advertisers into one dashboard. You can connect your cashback application to our API to access the subid parameter that corresponds to the subid, or your couponing site to have access to deals.
communicationAds API integration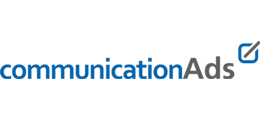 To connect your Strackr's account to communicationAds you will need your User ID and your API key.
Set up a connection to communicationAds
1. Log in to your account and you will find your User ID on the top right of the dashboard :

Select only the numeric value after the P, example : 12345.
Copy and paste this ID on Strackr in to the User ID field.
2. On the mai menu, click on My Account, then API:

You will arrive on page with a list of URL, copy and paste the first URL in notepad for example:

You will find your token between key= and &type:

Copy and paste this token in to the API key field on Strackr.
Click on confirm and that's it! You data will be synchronize on Strackr.