Rakuten Advertising (LinkShare)
Rakuten API Integration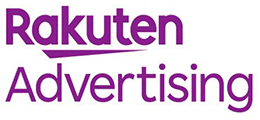 Rakuten Advertising (Marketing) is the new name of LinkShare, so if you have a LinkShare account if will be the same.
There is 2 different connection for Rakuten, one for transaction statistics and one for your programs status and deals.
Set up Rakuten Advertising for Transactions
1. Connect to your account and then go to Reports -> Reporting, then select the first report :
Click on View Report button and Get API :
And finally copy/past your token that you will find in the URL :
2. Select a country with advertisers, if you have more countries you will have to create a new connection on Strackr.
And connect !
Transactions' status
Rakuten doesn't give the status of the transaction, so will have to check during 3 months if the transaction is negative or positive, after 3 months we set the status to confirmed.
Set up Rakuten Advertising for program status and deals / coupons
1. Connect to the developer portal of Rakuten : https://developers.rakutenmarketing.com
2. Create an application for Strackr with an unlimited level:
3. Choose the Search advertisers 1.0 API and unlimited level, then subscribe your Strackr's application.
4. Choose the Coupon 1.0 API and Silver level, then subscribe your Strackr's application.
5. Go to My subscription and select the Strackr application, then click on Show keys and you will find your authorization key (after basic):
6. Connect to the Rakuten affiliate dashboard and on the top right of the page you will find your Scope ID :
7. Your Username and your Password are the same as the ones you use to log in to Rakuten.
You can create the connection with your Username, your Password, your Scope ID and your Authorization key !