How to connect the Easy Marketing platform to Strackr
Connecting Easy Marketing platform and its partners to Strackr takes just a few minutes, and lets you to collect your transactions, clicks in a single dashboard. A unique API is available to connect your cashback or couponing application and retrieve all transaction data.
Easy Marketing API integration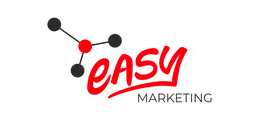 Easy Marketing is an SaaS affiliate platform software for advertisers and networks.
Networks and advertisers
Strackr is able to integrate networks who use Easy Marketing, here is the list of networks and advertisers available:
Uppr
iProspect
Saturn.de
Douglas.de
Otto.de
Mediamarkt.de

If you need to add a new network who use Easy Marketing, please contact us.
How to set up a Easy Marketing partner
We need to find two elements to create the connection between Strackr and Easy Marketing partner's platform, your User ID and the access token.
1. Connect to the partner portal, on the top right of the page, you will find your User ID:

Copy and paste this number into Strackr in to the field called User ID.
2. On the main menu, click on API and Data API:

Scroll down to the end of the page, you will find your Access token:
Copy and paste this token in to the Access token field on Strackr.
Valid the connection and wait few minutes for your data to synchronize.