Effiliation comes in as a customised partnership management platform amongst advertisers and publishers. Through a model based on performance marketing, it contributes to develop their respective activities by implementing appealing mechanisms for consumers.
It currently manages the programmes of more than 650 advertisers (Retail, Sport, Automotive, Finance, etc.) for both sales and lead generation.
Thanks to its proprietary tracking technology, it offers several exclusive options: engagement measurement (discount code), assisted sales, etc., which allow for unique remuneration models.
Effinity is recognised for its support and programme management, which enables a very balanced affiliate mix (conversion, consideration, branding).
Some references : Rakuten, Boulanger, Carrefour, SNCF Connect, Maisons du Monde, Norauto, Pandora, Alltricks, PSA Banque, Mercedes, Leclerc Voyages.
How to connect the Effiliation platform to Strackr
Connecting Effiliation platform and its partners to Strackr takes just a few minutes, and lets you to collect your transactions, clicks in a single dashboard. A unique API is available to connect your cashback or couponing application and retrieve all transaction data like the subid value of effi_id.
Effiliation API integration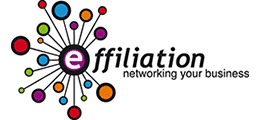 To connect your data you will need your API Key.
Partners
Effiliation provide their marketing technology to networks, advertisers and agencies, on Strackr you can also have:
You can contact us if you need an Effiliation partner on Strackr.
Set up Effiliation
1. Connect to your Effiliation account and go to My account > Personnal Data > Credentials :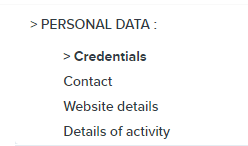 Then copy/paste you API Token :

And connect you Effiliation's statistics to Strackr !
Statistics
If you compare statistics of transaction between Effiliation and Strackr, please check the Per date of transaction checkbox on Effiliation :