Headquartered in Silicon Valley, Everflow is dubbed as the next generation Partner Marketing Platform designed to enable performance management on a placement level as opposed to the publisher level. A part of their mission is to prevent fraud and allow campaigns to reach billions of daily clicks to help publishers and advertisers scale their efforts quickly and efficiently. The company offers 24/7 live chat support, which makes their service convenient and trustworthy.
Everflow works with brands across multiple niches and industries. Some of their most popular customers are ShipBob, Skillz, Dentsu, Sharecare, AdColony, and Byte, along with many others. The company strives to provide the best partner marketing platform where you can track every performance channel and integrate various tools to deliver the best return on investment possible. Most importantly, they allow users to manage things at scale, customize their while label platform and easily understand and leverage available data.
How to connect the Everflow platform to Strackr
Connecting Everflow platform and its partners to Strackr takes just a few minutes, and lets you to collect your transactions, clicks in a single dashboard. A unique API is available to connect your cashback application and retrieve all transaction data like the subid value of sub1.
Everflow integration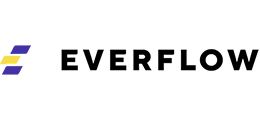 Everflow is an SaaS affiliate platform software for advertisers and networks.
Networks and advertisers
Strackr is able to integrate networks who use Everflow, here is the list of networks and advertisers available:
Cove
Springwell
All Out Ads
SUEBI Digital Labs
FanFuel
Higher Intelligence
Affluxo
CPS Central
Adtogame
Aragon Premium
SmartAdv
Linkshop
MoreNiche
Golden Hippo
Pineapple Products
TPMN
Scale Media
iReliev
Because Market
Reverse Health
Everyday Dose
Harvest Hosts
If you need to add a new network who use Everflow, please contact us.
How to set up a Everflow partner
1. You will have to use your login email and password used to log in to your affiliate dashboard, then click on Company and My account on the left menu :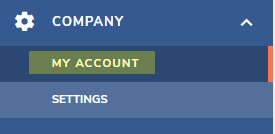 2. On this page, click on API key:

3. You will be able to find your API than you can copy on Strackr :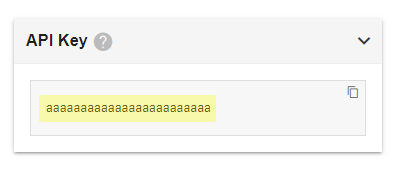 4. Select the timezone that you want we export the data, if you would like to add more timezone, please contact us.
Now you data are connected !