Impact.com, formerly known as Impact Radius, is an advanced partnership management platform that allows users to automate and scale partnerships like never before. The platform is designed to help you leverage the Partnership Economy and achieve maximum success with affiliates, influencers, or strategic business partners. Impact.com offers several products that can help you transform your business, including Activate (an influencer marketplace designed to manage and scale relationships), and Pressboard (a performance intelligence platform).
This global partnership management company was founded in 2008 and assists thousands of businesses across the world in building and managing better, income generating partnerships. Their technology is designed for brands, publishers, and agencies that want to build authentic networks and advertise their way to the top. As a well-known tool for affiliate marketers, Impact helps its users find campaigns based on their needs and requirements. They allow you to connect with brands in retail, travel, fitness, beauty, financial services, and many other categories.
Why connect Impact Radius to Strackr
Connecting Impact Radius to Strackr takes just a few minutes, and lets you to collect your transactions, clicks, payments from over 5000 advertisers into one dashboard. You can connect your cashback application to our API to access the subId1 parameter that corresponds to the subid.
Impact API integration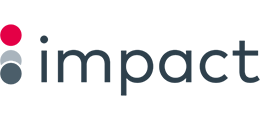 To connect Impact Radius API to Strackr it's easy, you will need your account Account SID and your Auth Token.
Set up Impact
1. Log in to your account Impact account, on the bottom left, click on the Cloud icon, then click on API: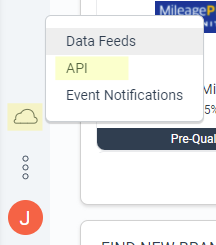 On the API page, check if the version of the API is the last one (version 12), if it is not, you can upgrade to the last version.
You have to set of 2 credentials, write and read only. For Strackr you can copy and paste Read Only Account SID and Read-Only Auth Token:

Valid the connection and wait a few minutes to start getting your statistics on Strackr.