Kelkoo was founded in 1999 in France and it has since turned into a global online marketing platform with thousands of consumers, retailers, and publishers connecting in one place. The Kelkoo Group offers an advanced affiliate program that allows publishers to monetize their audience and generate massive revenue. The company generates traffic successfully for thousands of merchants and manages over 275 million offers per month, across 39 countries.
These numbers showcase the expertise Kelkoo was building over 22 years of its existence. They use shopping intent data and innovative technologies to drive traffic to online shops at highly scalable levels. Most importantly, they allow publishers to get paid for every click and monetize every bit of the traffic they generate, which creates a win-win situation for both parties of the affiliate marketing partnership. The comprehensive merchant database at Kelkoo consists of over 275 million products, which is enough to serve publishers in a variety of niches and industries.
Why connect Kelkoo to Strackr
Connecting Kelkoo to Strackr takes just a few minutes, and lets you to collect your transactions into one unified dashboard. You can connect your cashback application to our API to access the custom1 parameter that corresponds to the subid.
Kelkoo API integration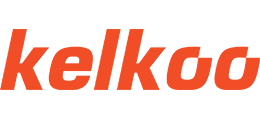 To connect your affiliate data to Strackr, you need to use the username and password from your Kelkoo Publisher account.
There is no status for each transactions, so all transactions are confirmed.