Kwanko API
Kwanko API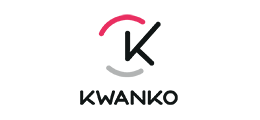 Since October 2021 a new API is available, if you already have an active connection with the older API, you can use our import tool by providing the new token:
However the older API offer more data than the new one and is still active, you can wait until the new API offer the same data.
Once you import data to the new connection, you can't cancel the import.
Set up Kwano (new API)
1. Log into your Kwanko account, on the main menu, click on Features and API:
You will arrive on the Kwanko API page, if you don't have a token, click to generate a new one and copy your token:
Paste the API token into the respective field in Strackr.
That's it! You are connected to Kwanko.
Set up NetAffiliation by Kwanko API (old API)
1. Connect to your Kwanko affiliate account, to access to the old backoffice, on the main menu, click on Ads and Deeplink (old):
Then click on Web Services on the left menu:
You will be redirected on a page with your credentials:
Copy/past your Login and your Password on Strackr.
2. On the bottom of this page, click on XML feeds of advertising formats, you will find your Campaign token :
Copy the token and connect your data !
Set up Deals for Kwanko
Check the documentation to know how to set up a Deals credentials, then go to the page as for your Kwanko credentials, click on RSS feeds of discount codes:
Select a Website, click on Generate and you will find your Deal token (after sec parameter).
You can add more token, don't forget to click on generate before copy/paste the token.
During the next update, bots will save automatically your deals.