How to connect the MyAp platform to Strackr
Connecting MyAp platform and its partners to Strackr takes just a few minutes, and lets you to collect your transactions in a single dashboard. A unique API is available to connect your cashback application and retrieve all transaction data.
MyAp (My Affiliate Program) integration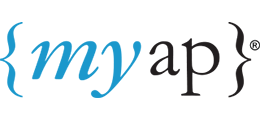 MyAp is an SaaS affiliate solution for advertisers and allow them to create their own affiliate program.
Networks and advertiers
Strackr is able to integrate networks who use this solution, here is the list of networks and advertisers available:
If you need to add a new network who use MyAp, please contact us.
How to set up a connection with MyAp V8
1. Use the same Affiliate Id Number and Password that you use to connect in your panel