Why connect Partner-ads to Strackr
Connecting Partner-ads to Strackr takes just a few minutes, and lets you to collect your transactions, clicks from over 1000 advertisers into one dashboard. You can connect your cashback application to our API to retrieve transactions.
Partner-ads API integration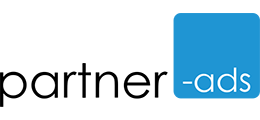 You can connect your Swedish, Danish and Norwegian Partner-ads account to get statistics on transactions and clicks on Strackr.
Set up Partner ads connection
1. Select the country that you want to connect between Sweden, Norway and Denmark.
2. Connect to your Parnet Ads account and click on Dataudtræk / API on the left menu: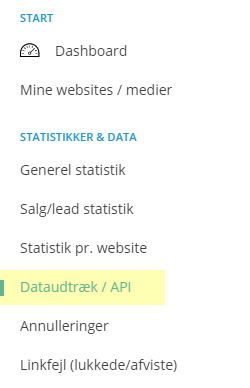 Then you will be able to find your API key:

Copy and paste the API key on Strackr.
And connect your Parnet Ads statistics !