How to connect the Scaleo platform to Strackr
Connecting Scaleo platform and its partners to Strackr takes just a few minutes, and lets you to collect your transactions, clicks in a single dashboard. A unique API is available to connect your cashback application and retrieve all transaction data.
Scaleo API integration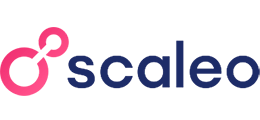 Scaleo is a affiliate marketing software who provides a Saas platform for advertisers and networks.
Networks and advertisers
Strackr is able to integrate networks who use Scaleo, here is the list of networks and advertisers available:
First Premier Home Warranty
If you need to add a new network who use Scaleo, please contact us.
How to set a Scaleo partner
1. Connect to your affiliate platform and contact your manager if you don't have yet an access to the API.
On the main menu, click on Tools:
2. On the tools page, click on API on the menu:
3. You will find your API key:
Copy and paste your API key on Strackr, then click on connect.