Based in Chicago, USA, ShareASale is one of the most popular affiliate marketing networks that serves affiliates and merchants equally. The company allows publishers to find products to promote in exchange for a commission of each sale they generate. ShareASale makes it easy to monetize any website, blog, social media account, or email campaign. Most importantly, they offer access to a wide range of merchants who use the company's platform to create, track, and manage their affiliate programs.
Founded way back in 2000, ShareASale is a well-known name in the performance-based marketing space. What makes them unique is that they primarily target small and mid-size merchants. Note that ShareASale was acquired by Awin (Axel Springer Group). It is now one of the fastest-growing affiliate marketing platforms that was recently voted as the Bst CPS Network in 2022. They have over 241,000+ publishers within their network, and over 21,000 merchants.
Why connect ShareASale to Strackr
Connecting ShareASale to Strackr takes just a few minutes, and lets you to collect your transactions, clicks from over 10000 advertisers into one dashboard. You can connect your cashback application to our API to access the afftrack parameter that corresponds to the subid.
ShareASale API integration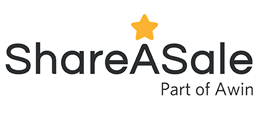 To connect to the API, you will need to fill in your Affiliate ID and your API credentials. API requests are limited to 200 per month, due to this limitation, we can update data only one time by day.
Set up ShareASale
1. Connect to your account, then click on Account and Account Settings, you will find your Affiliate ID on this page :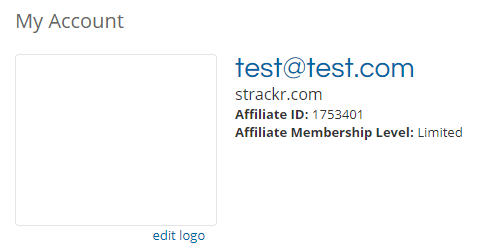 2. Now you will have to setting your API credential, click on Tools and API Reporting. Check all Permissions, select Require IP address match only for version 1.3 and lower for IP Restrictions and click on Update Settings, there is no need to add IP adresse. Then you can copy/paste your Token and your Secret Key.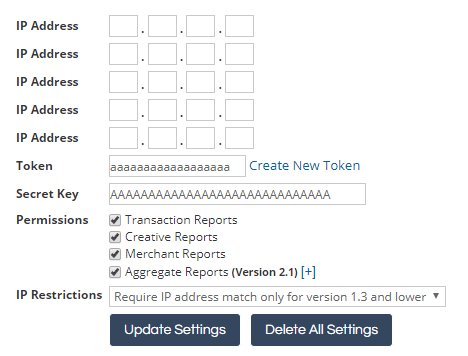 Connect and see your metrics !