Target Circle is an affiliate marketing software that allows anyone to create an affiliate program and partner with publishers globally. What makes Target Circle stand out are features such as automatic partner billing and payments, as well as an entire toolkit that helps advertisers scale their affiliate programs effortlessly. Target Circle is trusted by AliExpress, Trivago, Allianz, and many other big names in the travel and ecommerce space.
They offer a platform where you can manage and scale multiple partnerships in one place, as well as create your in-house program with Target Circle being one central hub for all your performance-based marketing needs. They have over 30,000 advertisers and nearly 45,000 active offers within their network, and they're one of the most popular partner marketing software in the industry.
Why connect Target Circle to Strackr
Connecting Target Circle to Strackr takes just a few minutes, and lets you to collect your transactions, clicks from over 300 advertisers into one dashboard. You can connect your cashback application to our API to access the ref1 parameter that corresponds to the subid.
Target Circle API integration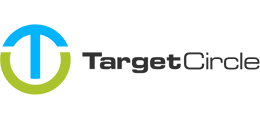 To connect Strackr to Target Circle, you will need your API Token
Set up Target Circle
1. Connect to your Target Circle account, on the bottom left of the page click on your account name and then Company information: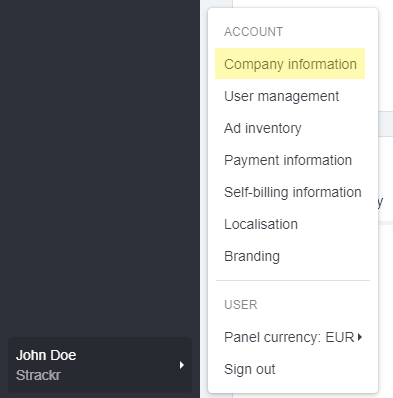 2. Scroll down to the bottom of the page and copy / paste your API Token:

You can now connect your transactions data to Strackr !
Import click statistics
The Target Circle API doesn't allow you to retrieve click statistics, so we've added the option of manually importing click reports.
1. On your publisher Target Circle account, click on Reports and Performance on the left menu: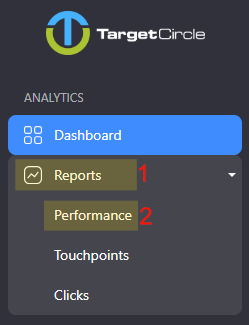 2. On the report page, find the Customize columns icon on the right:

Then select the same Dimensions and Clicks in Metrics: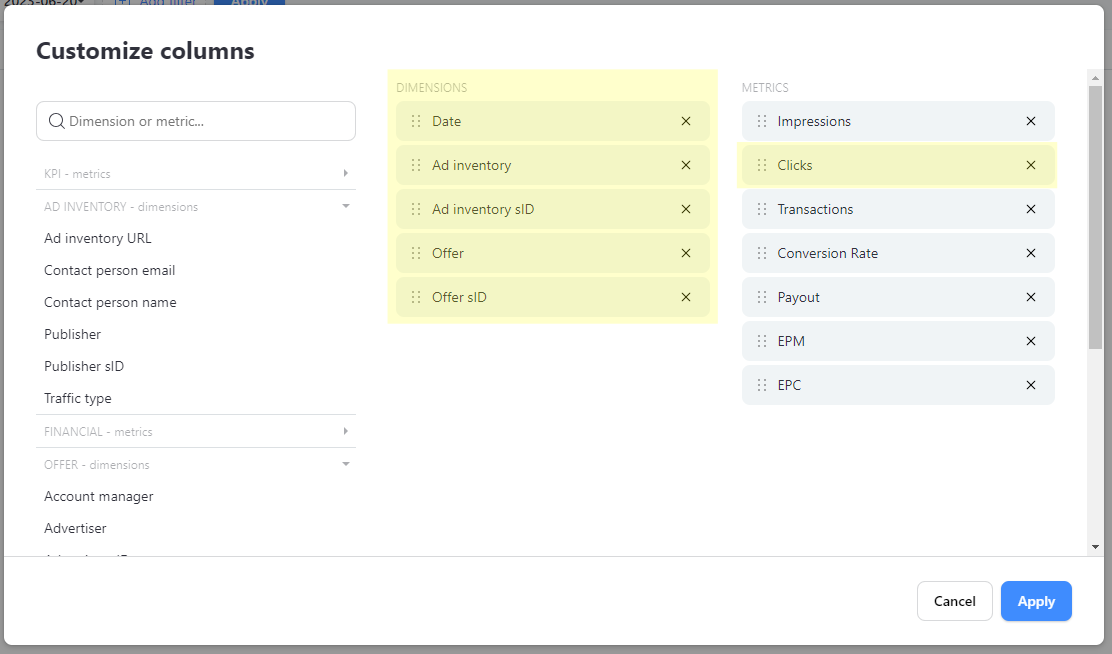 And click on Apply button.
You can modify the time range and click on Apply button to display the report.
3. Once the report is displayed, find the Download center button on the top right: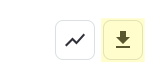 And click on Download as CSV button.
You can now import this file by using our import data feature on Strackr.