Operating out of Singapore, The Affiliate Gateaway is the largest affiliate marketing network across Asia Pacific. They are trusted by many leading merchants in this region, including AirAsiaGo, Groupon, Streetdeal, Zalora, and Expedia, as well as world renown brands such as Adidas, Disney, and Canon. The Affiliate Gateway serves many sectors, with the key ones being retail, insurance, finance, and travel. The company was founded back in 2010 under its parent company called The Collinson Group.
Today, The Affiliate Gateway uses top of the class marketing experts and cutting edge technology to serve customers who are aiming to develop profitable affiliate marketing partnerships. By joining the TAG network, you'll get to work with a team that will help you exceed your business goals and 'go beyond the expected,' as they promise on the website. Some of the performance enhancing services the company offers include account management, industry leading analysis, and tailormade programs for increased performance.
Why connect The Affiliate Gateway to Strackr
Connecting The Affiliate Gateway to Strackr takes just a few minutes, and lets you to collect your transactions from over 100 advertisers into one dashboard. You can connect your cashback application to our API to access the SUBID parameter that corresponds to the subid, or your couponing site to have access to deals.
The Affiliate Gateway API integration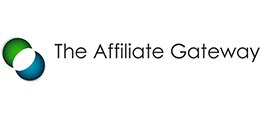 Set up Affiliate Gateway connection
1. Connect to your Affiliate Gateway account and click on Account Details, then General:

Check if the Soap API is enabled for your account: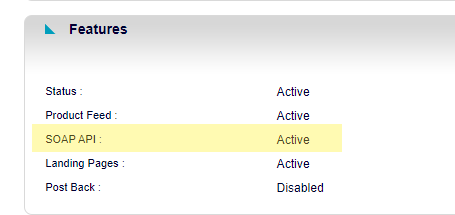 If not, please contact TAG support to enable it.
2. When it's done, fill in your email and password on Strackr to connect your data !