TradeTracker is an affiliate marketing platform designed to help advertisers and publishers achieve maximum profit and results with campaigns in various categories. Their platform allows publishers to easily monetize their traffic and earn passive income by joining affiliate campaigns worldwide. At the same time, advertisers can connect to publishers to drive more sales and increase conversions. The platform offers a technical solution to affiliate marketing that's fully flexible and transparent. This cloud-based performance marketing platform founded by Martin Stoehr back in 2011.
The company is based in Belgium but serves a worldwide market with nearly 100 employees. Throughout the years of following affiliate marketing trends and analysing factors that affect performance, the team at TradeTracker developed a platform that serves thousands of advertisers and publishers in an organized and transparent manner. They're focused on delivering benefits to online businesses reliant on affiliate marketing networks and profit-driven campaigns. Moreover, their publishers are active in various niches, including tech, travel, ecommerce, and more.
Why connect TradeTracker to Strackr
Connecting TradeTracker to Strackr takes just a few minutes, and lets you to collect your transactions, clicks, payments from over 7000 advertisers into one dashboard. You can connect your cashback application to our API to access the r parameter that corresponds to the subid.
TradeTracker API's integration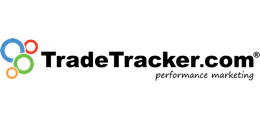 To connect your data you will need your TradeTracker's web services credentials
Set up TradeTracker
1. Select the country before copy/paste the passphrase, each country have their own passphrase:

2. Connect to your account and navigate to Creatives > Web services :


Copy and fill in the Customer ID and the Passphrase :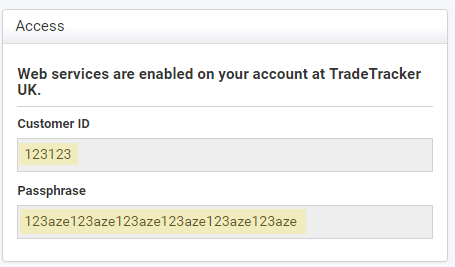 And connect to TradeTracker !