Slack integration
Strackr is now connected to Slack, your team has access to your data directly in your company's Slack channel.
With the integration you can :
1. Use /strackr command to access daily, weekly and monthly reports for any of your metrics :

2. Create affiliate links with the Link Builder.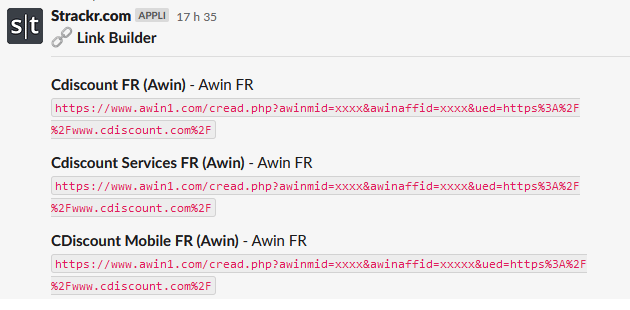 3. A scheduled report will send your daily statistics to your channels every day.

Feel free to consult the
Slack affiliate
integration documentation and try it out !