Why connect Amazon to Strackr
Connecting Amazon to Strackr takes just a few minutes, and lets you to collect your transactions, clicks into one unified dashboard. You can connect your cashback application to our API to retrieve transactions.
Amazon import data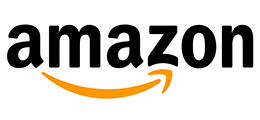 If you don't have access to Amazon DataFeed FTP, you can import your data in Strackr easily.
Set up Amazon import data
1. Connect to "Amazon file connection", fill in a name and choose the country :
2. Go to Settings and Import file page, click on the Import button on the right :
A modal will appear :
3. On Amazon affiliate dashboard, go to Reports, then click on Download Reports on top left, select your Date range and click Generate Reports, wait few seconds and download your ZIP file.
Important: Orders, Earnings and XLSX have to be checked.
4. Drag and drop the ZIP file and click to import, wait 1 or 2 minutes and your data will be available on Strackr.