Adtraction
Adtraction API integration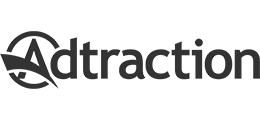 To connect to Adtraction's API you will need your key.
Set up Adtraction
1. Connect to your account and go to Account > Settings :
Copy and fill in your API token in the form:
And connect the API to Strackr !
Version 1 deprecated
The 1st September 2020 the version 1 will not be available. Transaction IDs between the Version 1 and 2 are different, so you have to create a new connection with the V2 connector.