Nowadays, being a content creator is everyone's dream job, until they realize how much effort and time needs to be put into this career to make it sustainable. After all, writing articles on a blog, creating the next Instagram posts, or filming YouTube videos while sipping on a hot beverage in coffee shops surely sounds like a dream. In reality, a content creator's job is far from relaxing and stress-free.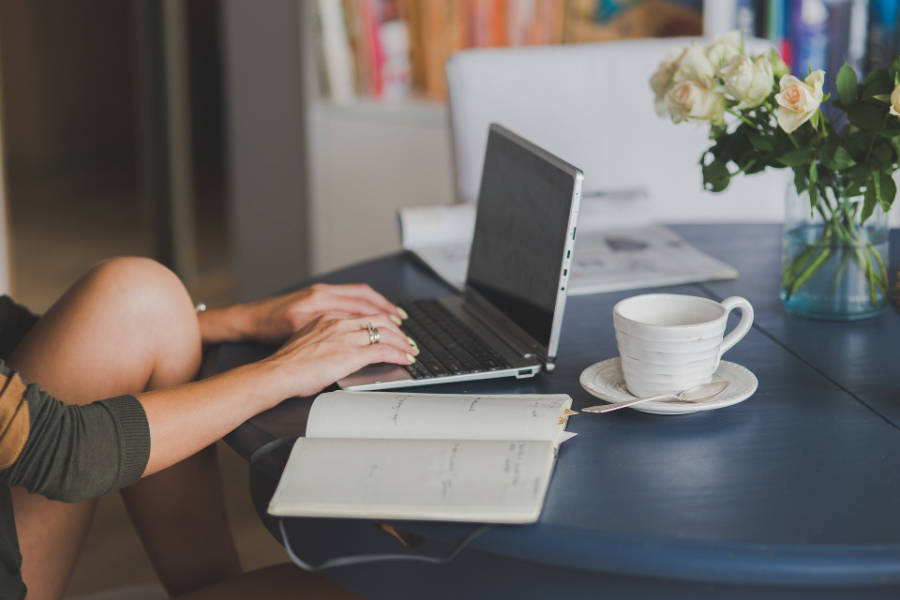 There are so many different factors that play a role in content creation, from sourcing ideas, doing research, creating the actual content, and finally finding a way to monetize it. In other words, the job of a content creator is to wear multiple hats.
Luckily, tools like Strackr can help make content creators' lives easier by helping them manage and connect resources within a single platform. Here's how!
The Challenges
A large chunk of a content creator's workday consists of administrative tasks and efforts to find new affiliate opportunities. Nowadays, the amount of money a content creator will earn largely depends on how many products/subscriptions they manage to sell through their platforms.
However, in order to start selling through their content, creators first need to find adequate affiliate programs to join. While finding such programs may not be difficult, the real challenge lies in managing all those affiliate networks.
Each affiliate network has its own set of rules and policies on how you should be using their affiliate links to make money. Moreover, each network has its own tracking system (different subids) that you'll have to stay on top of to modify your content for the best results.
Now, imagine being a member of 15 different affiliate programs! Sure, you're making a good amount of money by bringing in sales to 15 different networks but the amount of time and struggle it takes to manage all that data is unspeakable.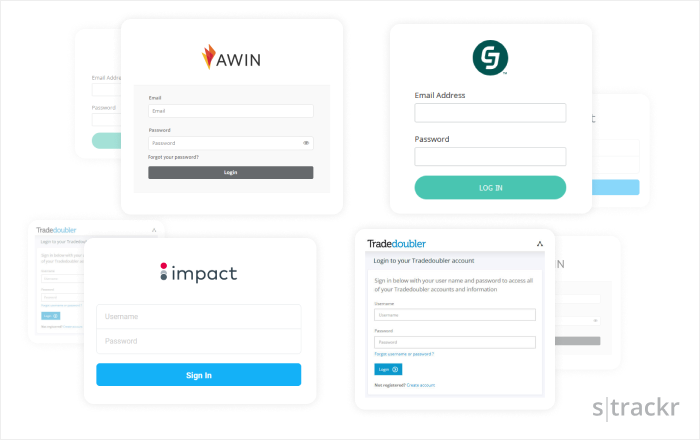 With that said, it's clear that you could use some help in managing your affiliate network accounts and reducing the number of time-consuming tasks on your to-do list. That's exactly what Strackr is for!
The Benefits of Using Strackr
As an all-in-one affiliate tool, Strackr allows content creators to manage multiple affiliate networks from one single dashboard. That means no more logging into 15 different tabs to access your statistics or create new affiliate links.
The tool helps content creators set up new affiliate links, track sales statistics, analyze data, and much more.
Let's take a peek at the benefits of using Strackr.
Strackr Helps You Save Time and Create More Content
As an all-in-one advanced dashboard, Strackr eliminates the need to use tabs and programs to access data. That means you'll be saving a significant amount of time each day by cutting down the meaningless administrative tasks.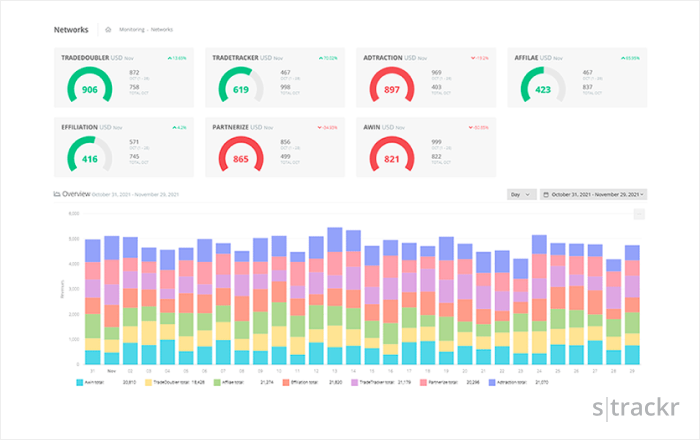 Instead of wasting time trying to find your way through a labyrinth of data, use Strackr's simple dashboard to find everything you need. With all the time you save you'll be able to create more content and take your business to the next level by focusing on what matters.
Strackr Helps You Improve Your Sales and Earn More
You know what they say — what isn't measured, can't be improved. It goes without saying that growing an affiliate marketing business as a content creator requires a lot of data analysis and statistic tracking.
Strackr offers all the tools you need in order to stay on top of your metrics and adjust your content output accordingly. From tracking all the key metrics in one single dashboard and receiving detailed reports to comparing your performance across different affiliate programs — Strackr gives you the data you need to improve sales and increase your income.
Strackr Helps You Build Links Easily
Strackr's Link Builder Tool can easily become any blogger's best friend. It makes link building faster and simpler than ever before by allowing you to create affiliate links to any page on an advertiser's website.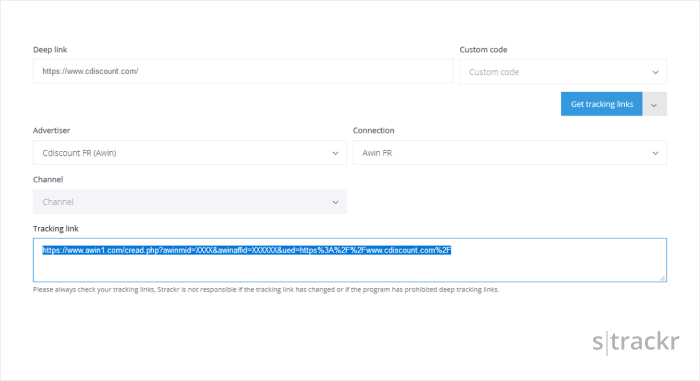 All you have to do is to paste the product page link into the Link Builder and your tracking link will be created
in compliance with your network accounts. There you have it — a quick solution to help you build links more efficiently.
Strackr Helps You Find New Programs Fast
Finding new programs to promote products is half the work for an affiliate marketer/content creator. With Strackr, you can easily filter through available affiliate programs by searching the name of the product or service you're interested in promoting.
Let's say you're writing a blog post about content streaming services. Type the keyword into Strackr's search tool and you'll quickly get dozens of opportunities to monetize your content with different affiliate networks.
Strackr Helps You Share Access with Editors
If you have a team of editors working with you to create superb content, you can give them custom access to your Strackr dashboard so they can track data and optimize their efforts for the best results.
The best part about access sharing with Strackr is that you can give editors access to all the affiliate tools without letting them see your revenue or financial statistics. You can easily restrict access to certain parts of the dashboard by managing authorization within the platform.
Strackr Helps You Access Your Data Anywhere
Last but not least, you can use Strackr's mobile app to access your data on the go or set your reports to be sent to you via email. Either way, the platform gives you the ability to check your data wherever you are, as long as you have access to the internet.
Try Strackr For Free
If handling multiple affiliate networks is starting to get overwhelming, then it's time to upgrade your processes and start using an all-in-one tool. On top of making your life as a content creator much easier, Strackr allows you to take your business to the next level. You can try it out for free by signing up for the 30-day free trial or launching a live demo to see what tools you could add to your affiliate marketing arsenal.
Share
Affiliate dashboard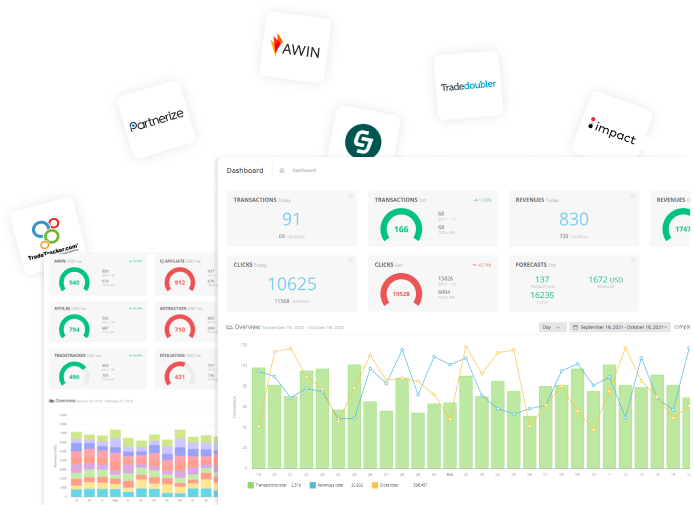 Connect all your affiliate networks with Strackr to access to unified statistics and tools.
Try for free