Affilae is a SaaS affiliate program that gives you full control over affiliate campaigns and monetization. Their affiliate marketing software and network allow customers to create their own affiliate program and manage their publisher in a neat and efficient manner. Affilae's goal is to help their customers grow their businesses by matching them with qualified partners and helping them manage their affiliate partnerships successfully. Affilae offers a modern performance-based marketing management platform where you can do more than just track leads and sales.
You can reward partners with different commission schemes and assign them custom promo codes to get the most out of each campaign. Affilae was founded back in 2012 by Alexandre Dos Santos, Justin Leroy, and Pierre Bazoge who envisioned a next generation software that would help users take their performance-based marketing efforts to the next level. Today, they are aiming to democratize the online affiliate marketing industry by introducing innovative and affordable technology.
Why connect Affilae to Strackr
Connecting Affilae to Strackr takes just a few minutes, and lets you to collect your transactions, clicks from over 2000 advertisers into one dashboard. You can connect your cashback application to our API to access the aev parameter that corresponds to the subid, or your couponing site to have access to deals.
Affilae API integration
On Strackr, 2 connections are available to to connect your data.
The API V2 was closed the 2022-05-01, you can upgrade your connection to the V3 by creating a new V3 connection and select the V2 connection in the import list: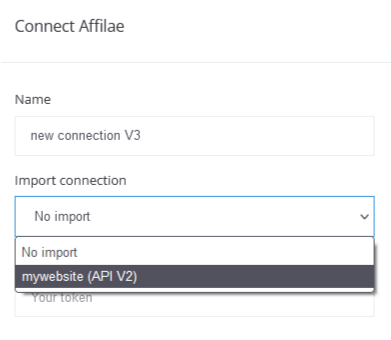 Set up Affilae API V3
1. Connect to your publisher account, on the bottom left, click on Account:

A menu will be displayed, click on API Keys: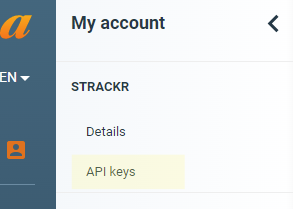 Click on the button Display Key: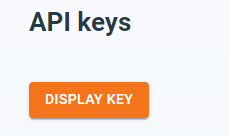 A list of tokens will be displayed, you can copy your token by clicking on this icon: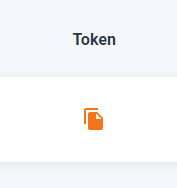 Then paste this token on Strackr to connect your data.