Whether you're an experienced affiliate marketer or a new name in the game, you've heard about eBay's Partner Network – one of the best-known places to step foot into affiliate marketing as a complete newbie. The eBay Partner Network is eBay's affiliate marketing program that allows you to sign up and share your listings outside of eBay to increase earnings and add an extra stream to your income basket.
The eBay Partner Network offers simple and free tools that allow users to create trackable eBay Partner Network links for their listings. Each time a buyer makes a transaction via that trackable link, the affiliate marketer receives a commission of up to 4% of the item sale price. Given that the eBay Partner Network is completely free to use, it is a great way to test the waters and enter the world of affiliate marketing without initial capital.
Why connect eBay Partner Network to Strackr
Connecting eBay Partner Network to Strackr takes just a few minutes, and lets you to collect your transactions, clicks into one unified dashboard. You can connect your cashback application to our API to access the customid parameter that corresponds to the subid.
eBay Partner Network API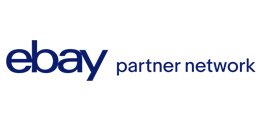 In October 2019 eBay updated their dashboard and API, you will need your new API credentials.
Important: the 31 October 2019 at midnight the older API will be switched off, you can use our tool to import your previous connection :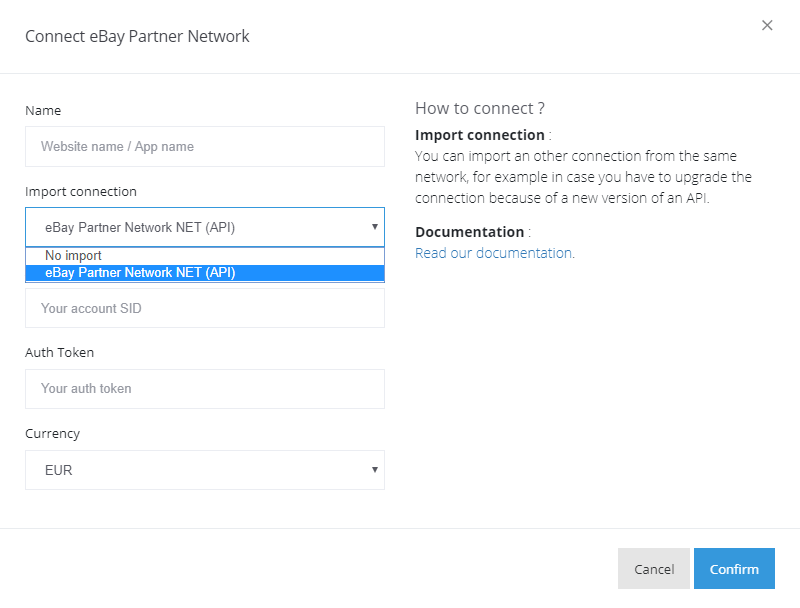 Set up eBay
1. Log in to your account, on the bottom left you will find a cloud icon, click on API:
2. Copy and paste your Account SID and Auth Token: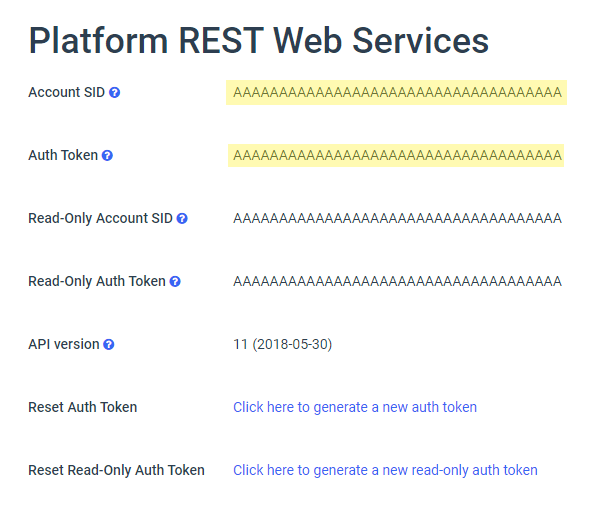 Connect your eBay transactions and clicks to Strackr !