LinkConnector is an affiliate platform that helps publishers connect its exclusive brands and sign up for CPA (cost per action) and CPS (cost per sale) offers. The platform is not niched down and offers services to publishers all-around, regardless of their category. Ranked as one of the top 10 networks in 2022, LinkConnector helps advertisers' partner with high quality affiliates and unlock game-changing tools to skyrocket their performance. On the other side, affiliates can get support in connecting with world renown brands and promoting their products/services.
LinkConnector was founded in 2004, meaning they've been around long enough to observe emerging trends in the affiliate marketing space. Given that they always put the customer first, there is no doubt that both advertisers and publishers will feel supported and taken care of on this platform. No wonder why LinkConnector has been selected top network so many times – they offer great customer support and always put client needs above everything else.
Why connect LinkConnector to Strackr
Connecting LinkConnector to Strackr takes just a few minutes, and lets you to collect your transactions, clicks from over 700 advertisers into one dashboard. You can connect your cashback application to our API to access the atid parameter that corresponds to the subid, or your couponing site to have access to deals.
LinkConnector API integration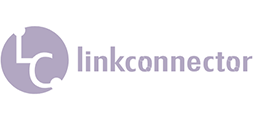 Set up LinkConnector connection
1. To find your API Key: log into your account, visit the account summary page, and click the Create API Key button.