Paid On Results is another affiliate marketing network company based in the UK. As the name suggests, this is a performance based network that offers great tools backed by innovative technologies to allow publishers and advertisers to maximize the results of their partnership. Founded way back in 2002, the company claims to offer the best advertising spend for your money. They take pride in offering fast and efficient technical support, customizable reporting tools, and access to resources that help affiliates generate income through their websites.
Advertisers, on the other hand, can increase sales and gain more brand exposure by connecting with publishers in corresponding niches. Paid On Results offers advertisers access to hundreds of thousands of websites that can promote their products or services. They make it easy to get started and generate leads using their massive affiliate database and exclusive tools such as branded affiliate URLs, affiliate product search, and the merchant logo creator.
Why connect Paid On Results to Strackr
Connecting Paid On Results to Strackr takes just a few minutes, and lets you to collect your transactions, clicks from over 500 advertisers into one dashboard. You can connect your cashback application to our API to retrieve transactions, or your couponing site to have access to deals.
PaidOnResults API integration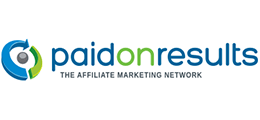 You will need your API credential to connect you data to Strackr and a voucher key for Deals.
Set up Paid On Results connection
1. Connect to your account, on the top right you will find your affiliate ID:
2. On the main menu on the left, click on API Feeds:

You will find your API key on this page :

3. On this same page, click on Voucher Code Feed:

Click on XML Voucher Feed, and on Create XML Voucher Feed button, you will find your voucher key in the URL (securitycode):

You can now connect your Paid On Results account to Strackr.