Post Affiliate Pro API
Post Affiliate Pro integration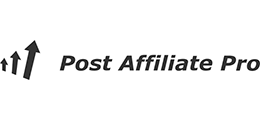 Post Affiliate Pro is an SaaS affiliate platform software for advertisers and networks.
Networks and advertisers
Strackr is able to integrate networks who use PostAffiliatePro, here is the list of networks and advertisers available:
Ivacy
Chemicloud
Bestmediatech
Materiel.net
LDLC
ExpressVPN
Optinutra
Stacked Brands
Dognet
Hungry Bark
Leanbean

If you need to add a new network who use PostAffiliatePro, please contact us.
How to set up a Post Affiliate Pro partner
1. You will have to use your login email and password used to log in to your affiliate dashboard :
2. In case that you don't have a password (you connect with a token), go to the Forgot your password page and request a new password :
Then connect your data to Strackr !