Why connect retailAds to Strackr
Connecting retailAds to Strackr takes just a few minutes, and lets you to collect your transactions from over 90 advertisers into one dashboard. You can connect your cashback application to our API to access the subid parameter that corresponds to the subid.
RetailAds API integration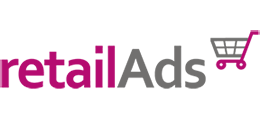 You can connect your retailAds account by using the verticalAds connection.
How to find your API credentials
1. Start by opening the retailAds website and logging in. In the top right corner, you'll see a 5-digit number called your User ID:
Copy only the numeric value, for example 12345.
2. On the main menu, click on Auswertung and on nach Leads/Sales:
Scroll down until you find the Download button on the right side:
A popup will open with URLs, copy the first URL:
And paste this URL on Notepad for example, you will find your API key between key= and &type:
Now you can finish to read the verticalAds documentation to connect your data.