Are you an affiliate publisher trying to establish yourself in the fast-paced affiliate marketing world? You're not alone. Affiliate marketing is rising in popularity, with an estimated yearly spend of $8.2 billion in the US alone.
The potential for success is evident—and affiliate groups are fantastic resources for affiliate marketers hoping to achieve it.  Joining one of these groups means accessing a network of like-minded professionals who can provide valuable support, advice, and experience.
So, in this Strackr guide, we'll introduce you to some of the best affiliate groups around, along with some tips, tools, and best practices for success.
Let's dive in.
What Are Affiliate Groups?
Affiliate marketing groups are online communities that bring experienced affiliate marketers together to share ideas, resources, and strategies.
Rather than prioritizing competition, these groups focus on collaboration. Affiliate marketers network, learn, and support one another with the goal of achieving mutually beneficial outcomes.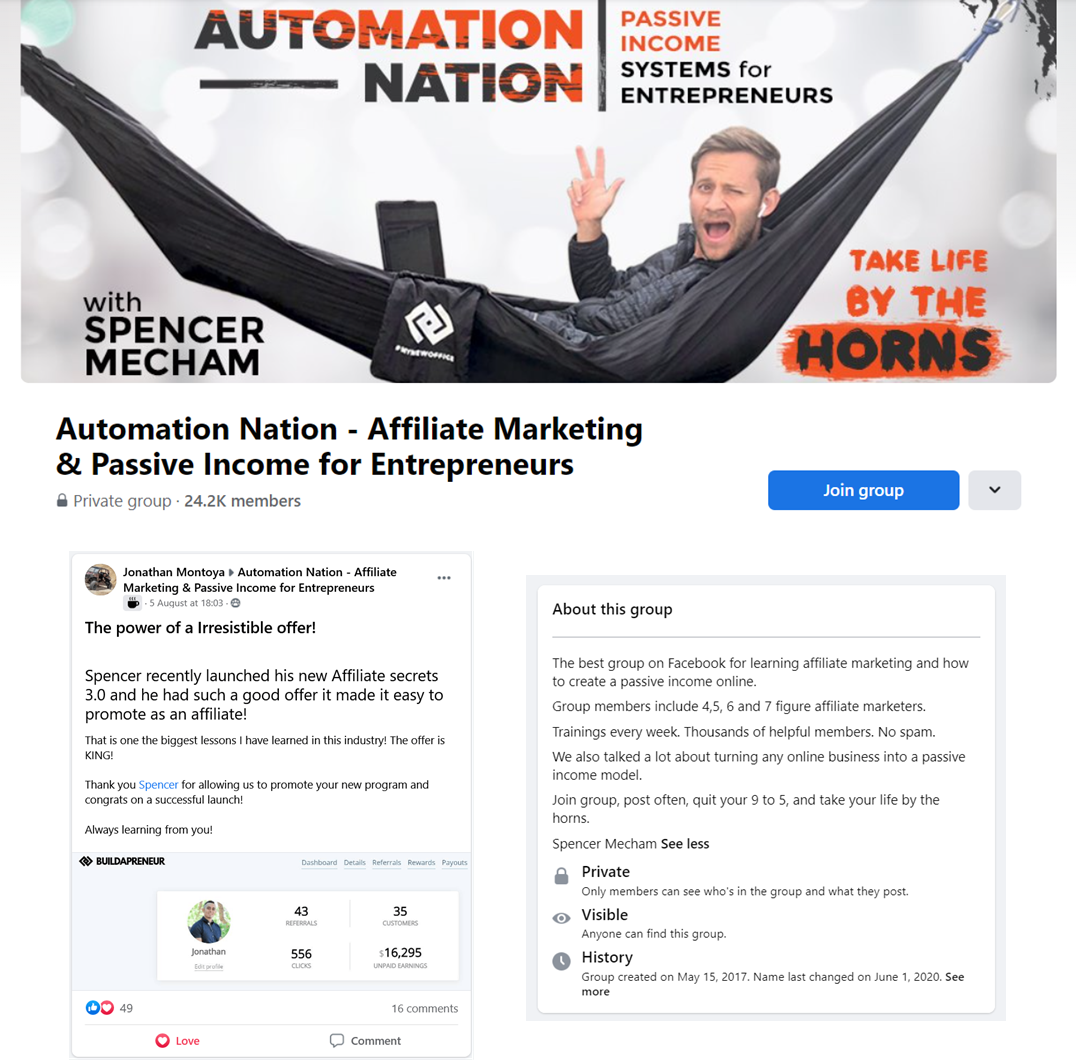 You'll find affiliate groups spread across most major social media platforms (e.g., Facebook, LinkedIn, etc.) and dedicated forums (e.g., AffiliateFIX.
How Joining Affiliate Groups Can Benefit You
Knowledge sharing
Joining affiliate groups can be a great way to get a start in affiliate marketing.
These spaces function as knowledge centers where members can access a wealth of valuable information that would be difficult to find otherwise. This abundance of first-hand information will give you the insights you need to make informed decisions that will drive your affiliate marketing efforts forward.
Networking opportunities
Connecting with other affiliate marketers, industry experts, and successful affiliates can lead to collaborations, partnerships, and mentorships. These connections can provide essential advice and support as you navigate the complex affiliate marketing world.
Access to resources
These communities frequently include information such as lessons, tips, templates, and tools to help you with your affiliate marketing efforts. This access saves you time and effort, allowing you to focus on implementing battle-tested, results-driven tactics.
Things To Consider Before Joining Affiliate Groups
Before joining an affiliate group, it's critical to consider the following aspects to verify that the group corresponds with your objectives:
Engagement and interaction
Determine the level of participation among group members. Active involvement, meaningful debates, and beneficial relationships mark a thriving community.
Content quality
Assess the quality of the content shared among content creators within the group. Insightful thoughts, genuine recommendations, and resources are signs of a community that values essential contributions.
Rules and guidelines
Examine the rules and guidelines of the group to ensure they align with your ideals. Following the group's guidelines assures a happy and beneficial experience.
Best Affiliate Groups to Join in 2023
Affiliate groups are valuable assets in affiliate marketing since they foster community and collaboration. They provide a supportive environment where you can gather insights and strategies from others' experiences. This can help you better understand and navigate the dynamic landscape of affiliate marketing.
Here are some of the best affiliate groups that could give you a competitive edge in affiliate marketing.
Automation Nation - Affiliate Marketing & Passive Income for Entrepreneurs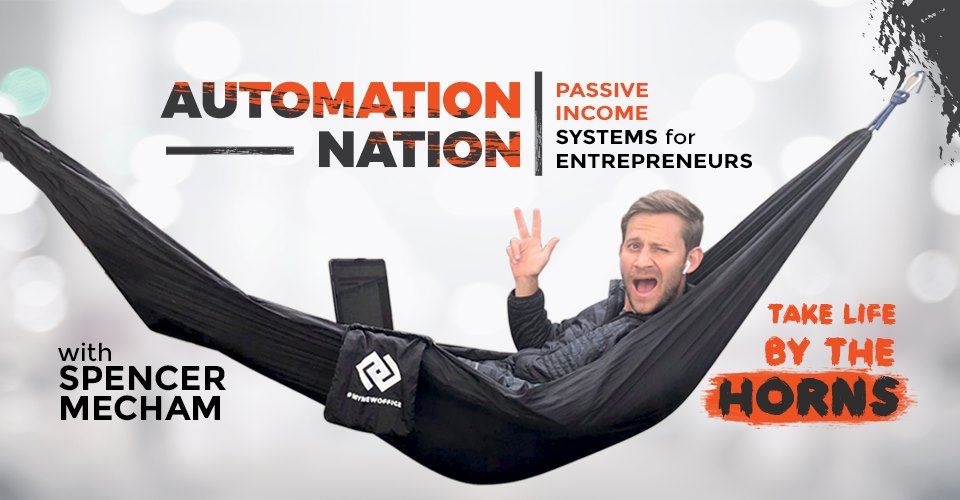 Spencer Mecham leads a bustling Facebook community where people can connect and learn about how to make money through affiliate marketing. With over 24,500 members, this forum is a hub for discussing automation, strategies, and tips to maximize earnings from affiliate ventures and increase commission payouts.
Affiliate SEO Mastermind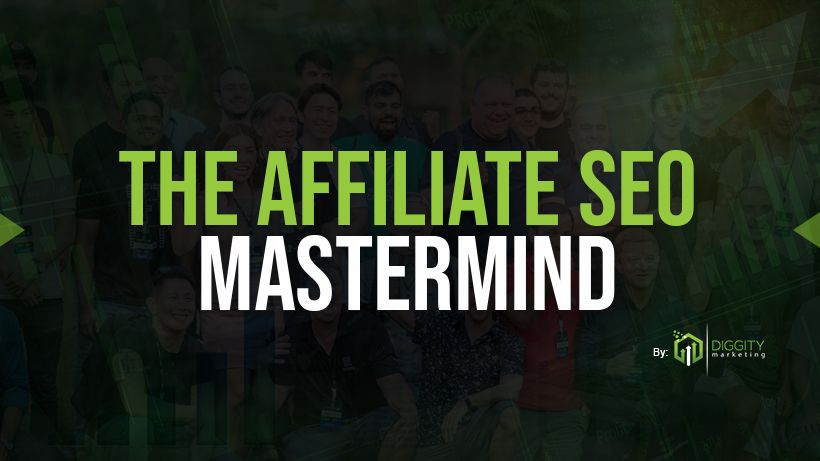 This private Facebook group offers an avenue for affiliate marketers to explore search engine optimization strategies for success with over 32,500 members working together to improve their skills, strategies, and results.
Affiliate Marketing Ninjas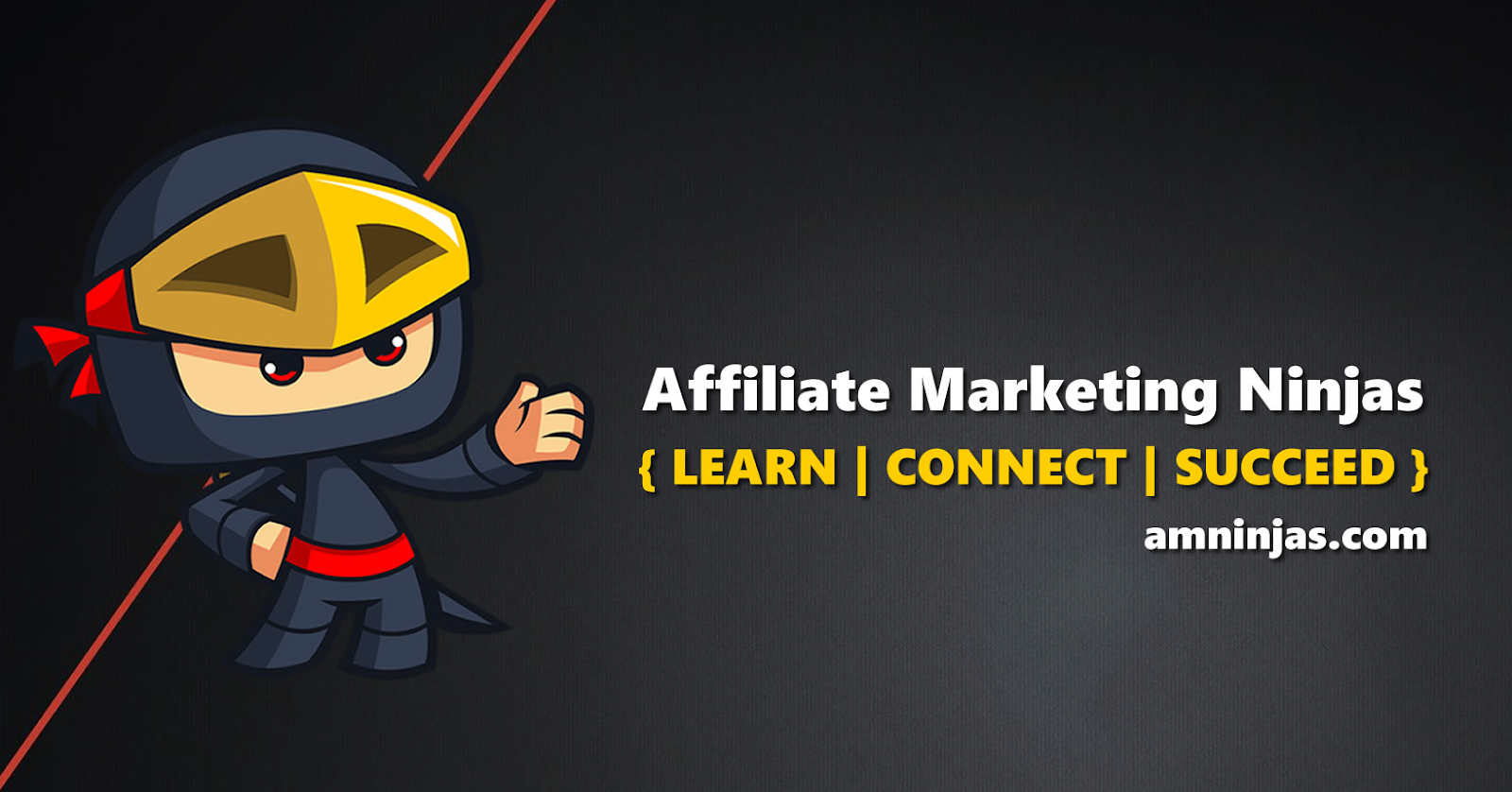 This Facebook group truly lives up to its name by helping people become affiliate marketing experts, like ninja warriors mastering their skills. If you're serious about becoming a better affiliate marketer, this community is for you. With over 32,000 like-minded individuals, you'll have access to several helpful discussions and insightful tips on how to level up your affiliate marketing campaigns.
Affiliate Marketing and Partner Marketing Group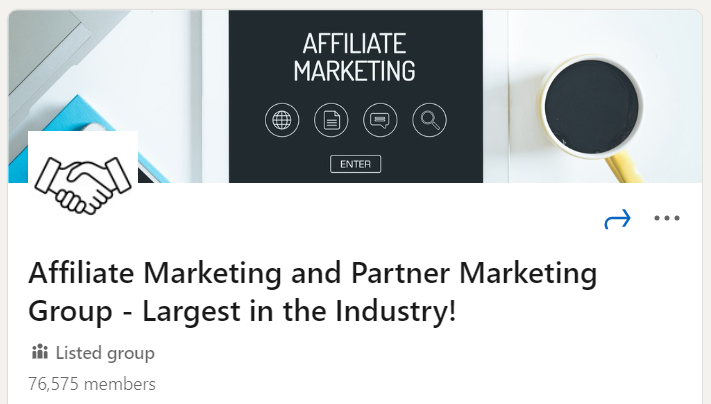 Affiliate groups aren't limited to Facebook. This LinkedIn group is a popular online destination for affiliate marketers looking for insights, advice, and community. Members share best practices, industry news, events, and more—making it a great resource for keeping up to date with industry developments.
Zonbase Affiliate Ninjas!

As an e-commerce giant, Amazon can be difficult to navigate, given its saturated market and intense competition. However, this Facebook group could be a priceless tool for anyone seeking to become a successful Amazon affiliate. Learn more about effectively utilizing Amazon's affiliate marketing programs and generating more revenue through recurring commissions.
Affiliate Niche Builders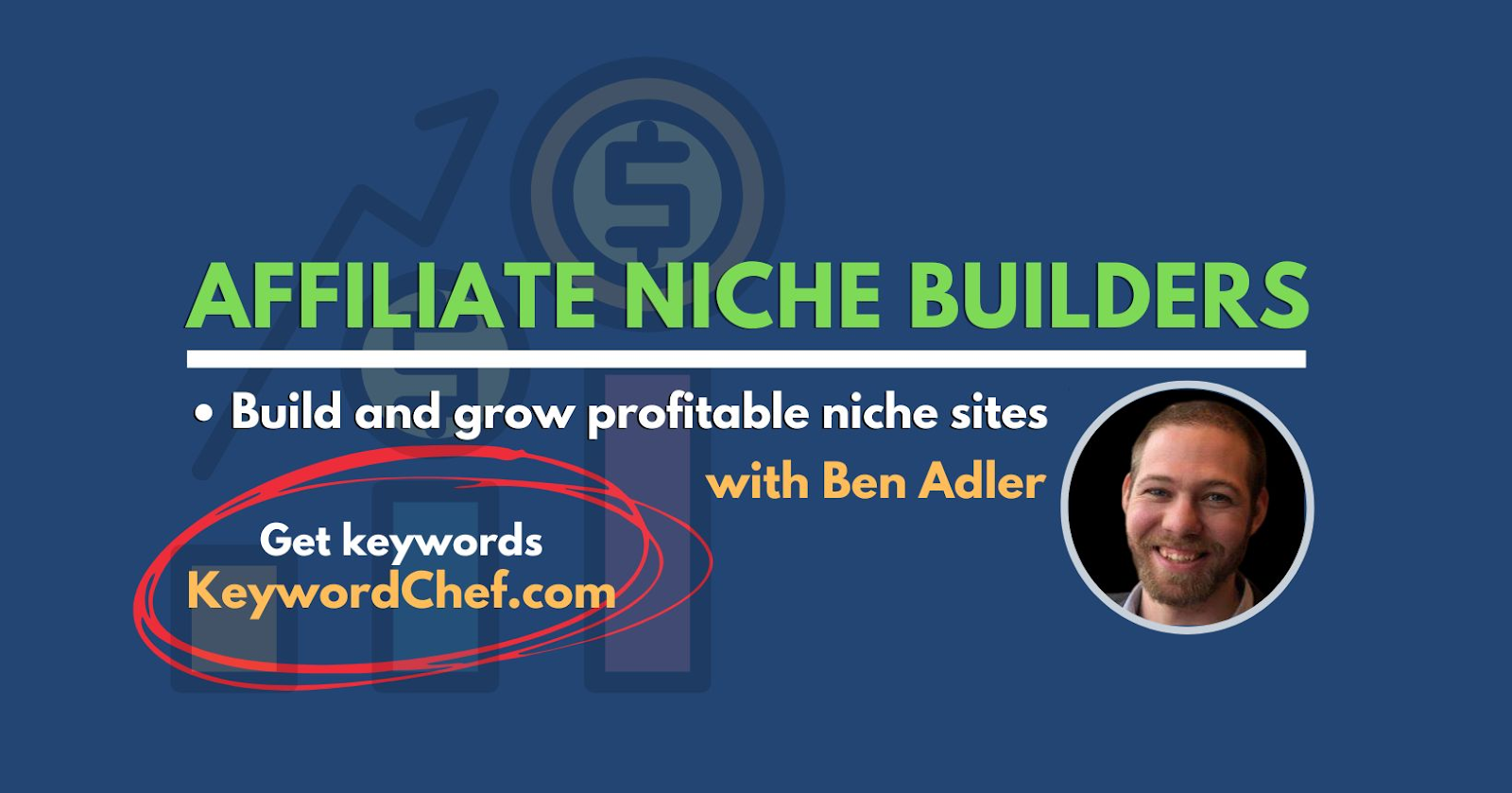 Affiliate Niche Builders is an excellent group for marketers who want to explore specific niches. Members of this group share valuable tactics and resources that are specifically tailored for successful niche affiliate marketing.
These affiliate groups provide plenty of information, viewpoints, and networking chances. But to fully benefit from them, you must arm yourself with the tools that will expedite your work and enable you to make data-driven decisions.
Strackr was explicitly created for publishers like you.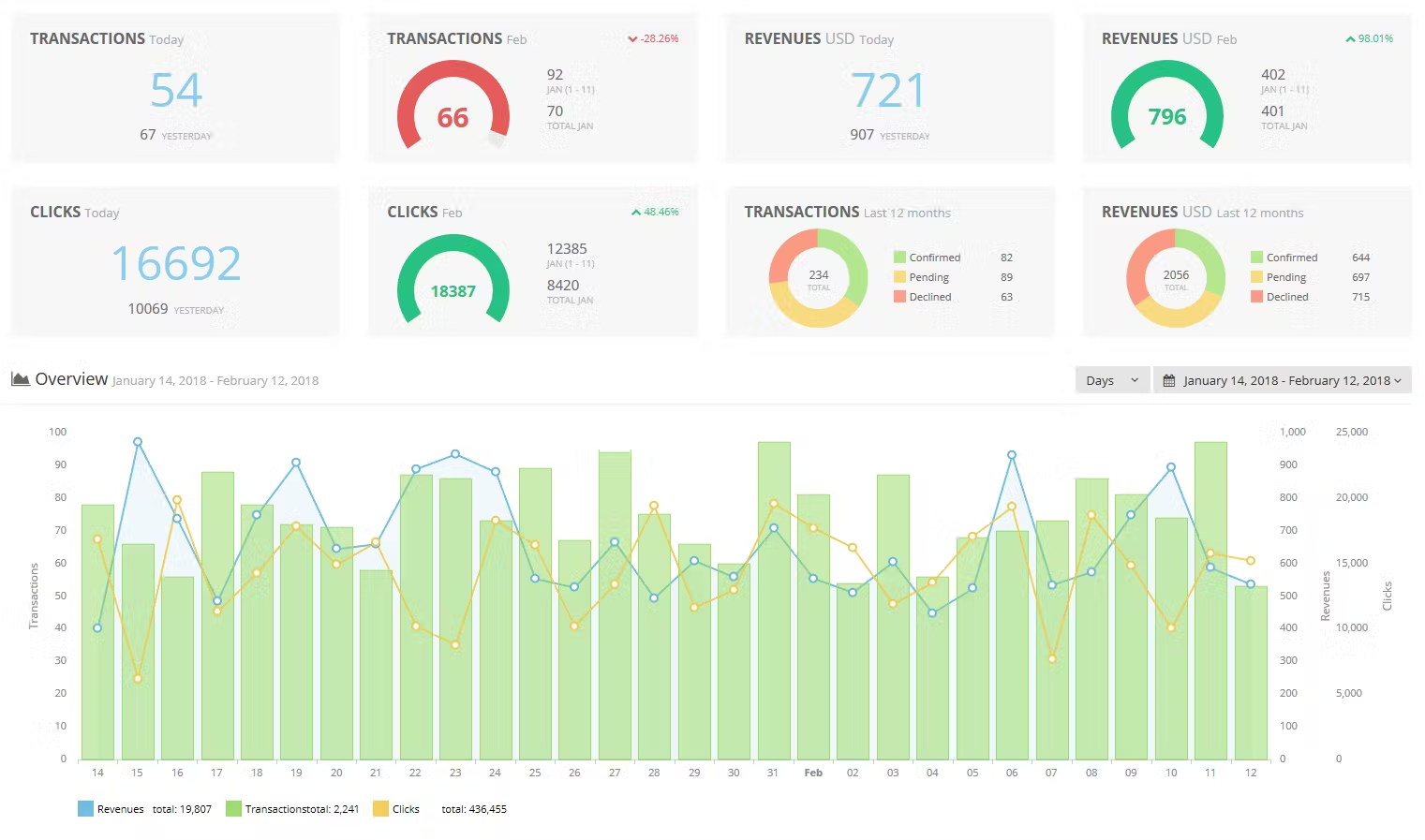 Strackr is a powerful tool that gathers and analyzes critical affiliate statistics such as transactions, revenue, clicks, and payments. With a centralized approach, you can save crucial time every month and gain valuable insights to enhance your strategies.
Conclusion
By encouraging collaboration, knowledge sharing, and support, affiliate groups have changed the landscape of affiliate marketing. Adopting these communities can help you develop and succeed as an affiliate publisher.
Join affiliate communities that support your objectives, and use Strackr to organize your efforts and streamline your affiliate marketing strategy.
Try Strackr for free and improve your affiliate marketing outcomes today!
Share
Affiliate dashboard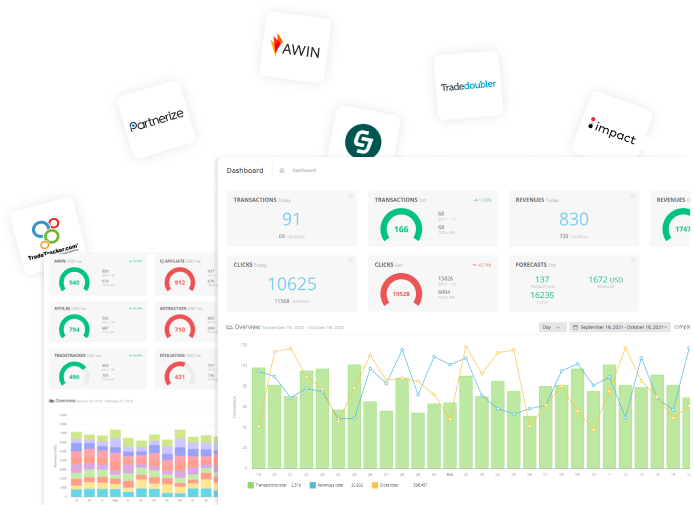 Connect all your affiliate networks with Strackr to access to unified statistics and tools.
Try for free