Affiliate publishers all share one major difficulty. And what better source could there be to demonstrate a key challenge of running an affiliate marketing business in the digital arena than the Matrix?
"Choice. The problem is choice" – Neo  (The Matrix Reloaded).
As of October last year, there were 11,400 affiliate programs in the USA alone.
Luckily, the job is being made simpler by companies like Strackr which are developing tools that empower affiliate publishers to make data-driven decisions to optimize their affiliate programs, track affiliate links easily, and maximize their revenues.
What is Affiliate Marketing?
Affiliate marketing as a concept is very simple. It is promoting or advertising the products or services of a third party (the merchant or vendor) in return for a commission. Commonly the commission earned is calculated on either a cost-per-click (CPC) basis or CPA (cost per action).
So, with CPC the affiliate marketer earns a commission every time a user clicks on their affiliate's link to visit their website or product page. With CPA, that commission is earned every time the customer buy a product or a service.
The primary goal of affiliate marketing is to generate sources of passive income. When done correctly it is a powerful revenue generator that will continue to earn income will little to no additional work after publication.
Strackr is an all-in-one affiliate tool built for publishers that enables them to manage up to 180 different affiliate networks with a single dashboard, drastically reducing the amount of time and effort it takes to maintain their affiliate programs. Whether you're an Etsy affiliate or using affiliate links on YouTube, Strackr can help you manage all of your efforts!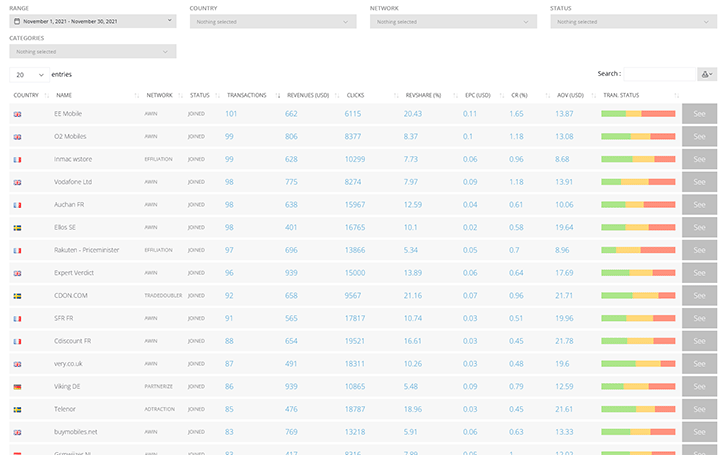 Why Affiliate Marketing is Important
Affiliate marketing has many benefits above and beyond generating sales. It allows companies to achieve a number of business goals on a low budget with no upfront spend including
Promoting their products or services
Increasing brand awareness
Maximsing ROI whilst minimizing risk
Increasing inorganic growth
Many people perceive these benefits to be entirely on the vendor side, but that would be a mistake.
On the contrary, publishers need to understand that they should be using affiliate marketing themselves - because they will receive all the same benefits. This has become even more important since the rise of social media and the impact of social proof.
Consumers these days base their purchasing decisions heavily on their online and social media engagement experiences. They have greater levels of trust in companies and brands that are advocated for by their peers and reviews from other trusted sources - 93% of customers read online reviews before making a purchase.
Things to Consider When Choosing the Best Niches for Affiliate Marketing
Research and Brainstorming
Ideally, you want to opt for niches that you are interested in and actually know something about so you can maintain your motivation and produce high-quality content.
If possible you want to select a broad category that you've researched and understand. Before breaking it down into smaller subcategories within that industry or sector. A niche within a niche, if you will.
Look at Profitability
Commission rates across affiliate programs vary significantly. Take the time required to identify which niches and which programs within those niches generally offer higher commission rates.
Evaluate the Competition
Choose a niche that has a manageable level of competition. If the niche is too competitive, it may be difficult to stand out and attract visitors to your website.
Define Your Unique Selling Point
Having a clearly defined USP differentiates your offering from the competition. Ensure your visitors immediately appreciate what you do differently and how that meets their needs.
The Best Niches for Affiliate Marketing
Below we will take a look at some of the best niches for affiliate marketing. Don't forget that tools like Strackr, which is suited for affiliate publishers, gives you access to over 500,000 affiliate programs and help you manage a larger affiliate network, meaning more money for less work.
1. Fashion
Fashion is a fantastic niche to consider because it is so broad and has a large number of sub-niches that you can focus on.
Take clothing, for example. Clothing can be subdivided in a million different ways.
Formal/Casual
Business/leisure
Seasonal
Occasional
And many, many more…
Each of these categories has a ton of its own sub-niches, and if you find the right one, you could be on to a real winner. And because fashion trends constantly change, you will always have something new to promote.
Strackr Suggestion

Newchic is a fashion site dedicated to providing the latest fashion to everyone including cultural clothing and plus-sized fashion. Their affiliate program offers an 18% commission to new affiliates with commissions rising to as much as 50%!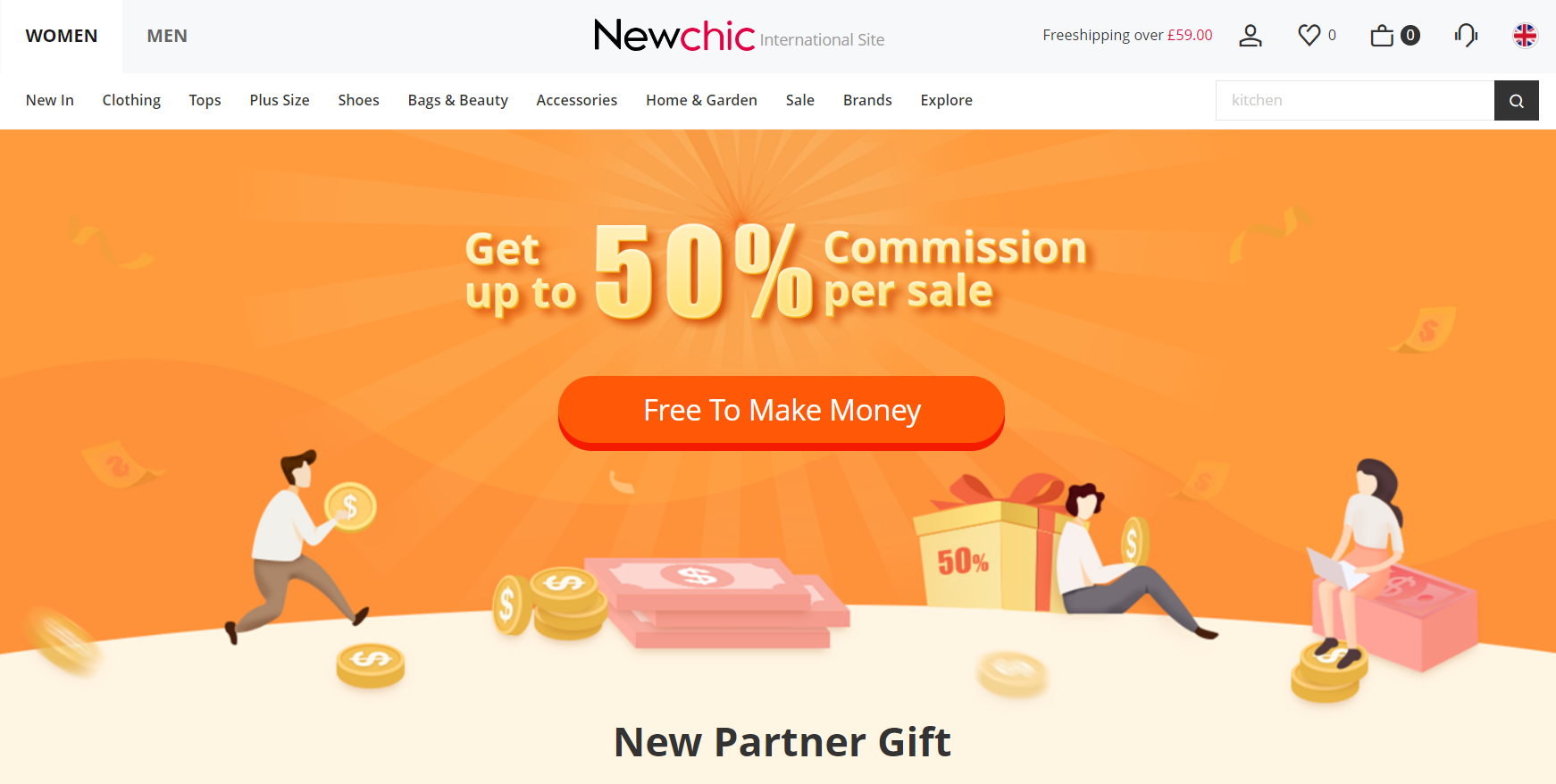 2. Wellness/Health & Fitness
The concept of wellness isn't new, but its popularity and usage have soared in recent years.
Essentially wellness is an overall niche that includes mental/psychological well-being as well as physical health and fitness. 
The Wellness industry is growing through increased public awareness around mental health brought about by things such as the Waking Up app. The value of the wellness market globally is estimated to be above $1.5T.
As a sub-niche of wellness, Heath & Fitness is no slouch - with that market value currently standing just shy of $100B globally.
Strackr Suggestion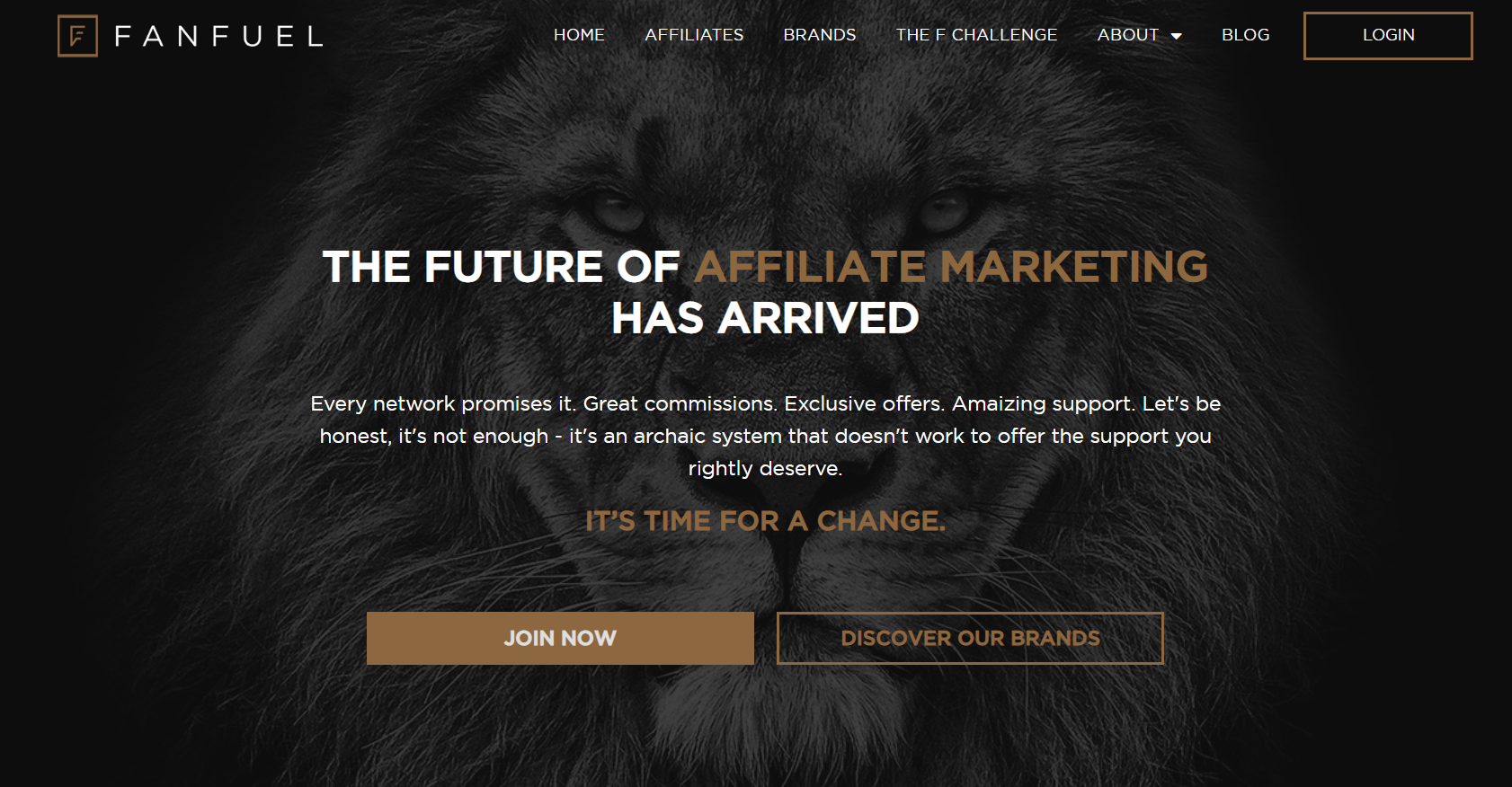 Fan Fuel offers a range of supplements for fitness and weight training, diet, beauty, wellness, and nootropics. They do things a little differently by offering a revenue-sharing model to their affiliates with repeat sales earning repeat commissions. Commissions average 40%.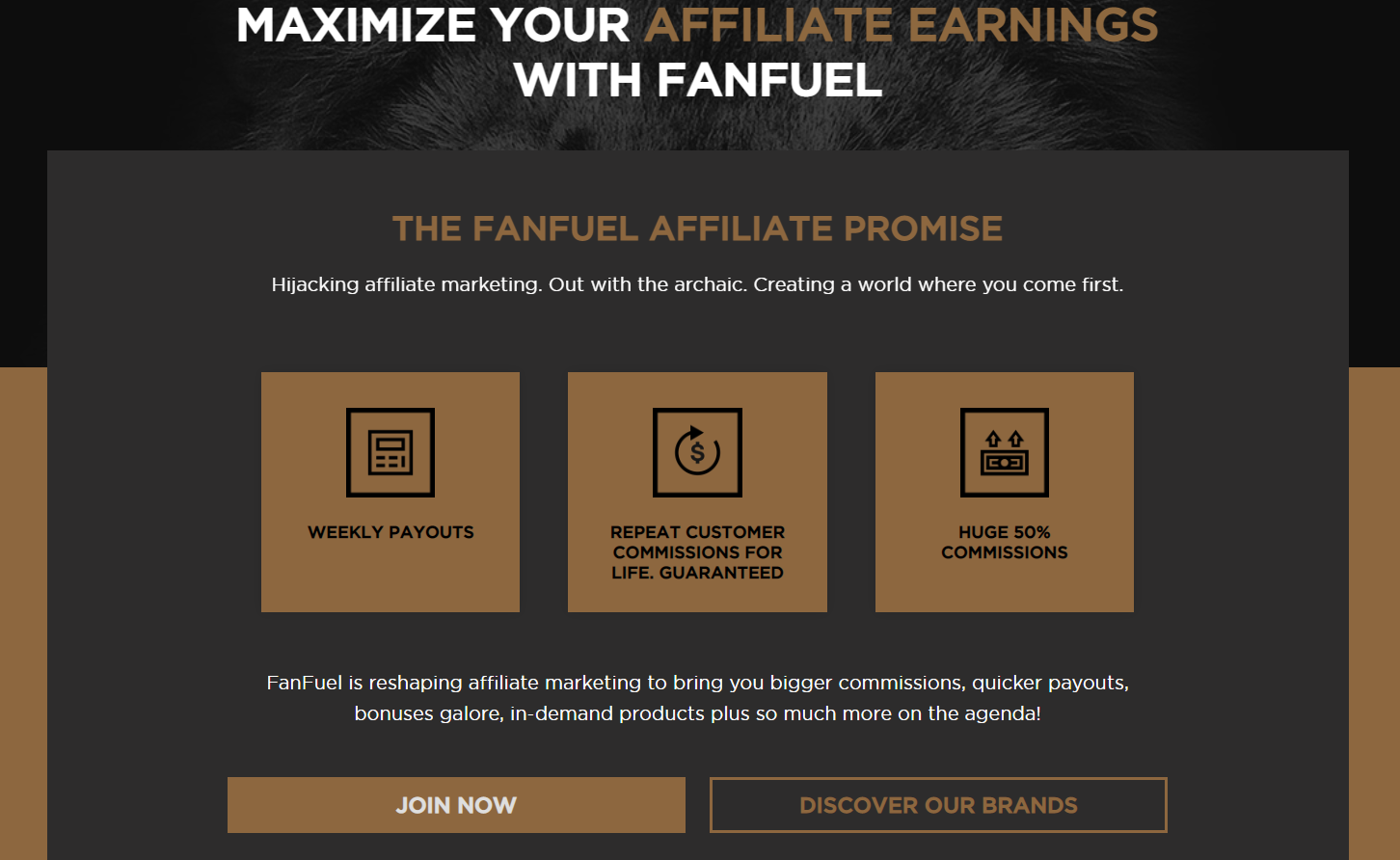 3. Technology
Technology is similar to fashion as an affiliate marketing niche because it too is constantly evolving.
There will never come a time when technology stops evolving and improving, so there are always going to be new products and services to promote (well, until we reach the singularity, but by then, it really won't matter much).
Keeping pace with technological evolution can keep your affiliate marketing ahead of the rest.
Strackr Suggestion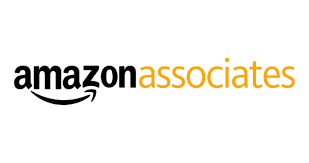 Amazon associates is one of the largest affiliate networks going and practically every affiliate marketer should be using them for the sheer size of their user base. Commissions range from 1%-20% depending on the type of product. Smaller tech items like tablets and phones typically earn a 4% commission whilst bigger ticket items like televisions earn commissions between 2% and 3%.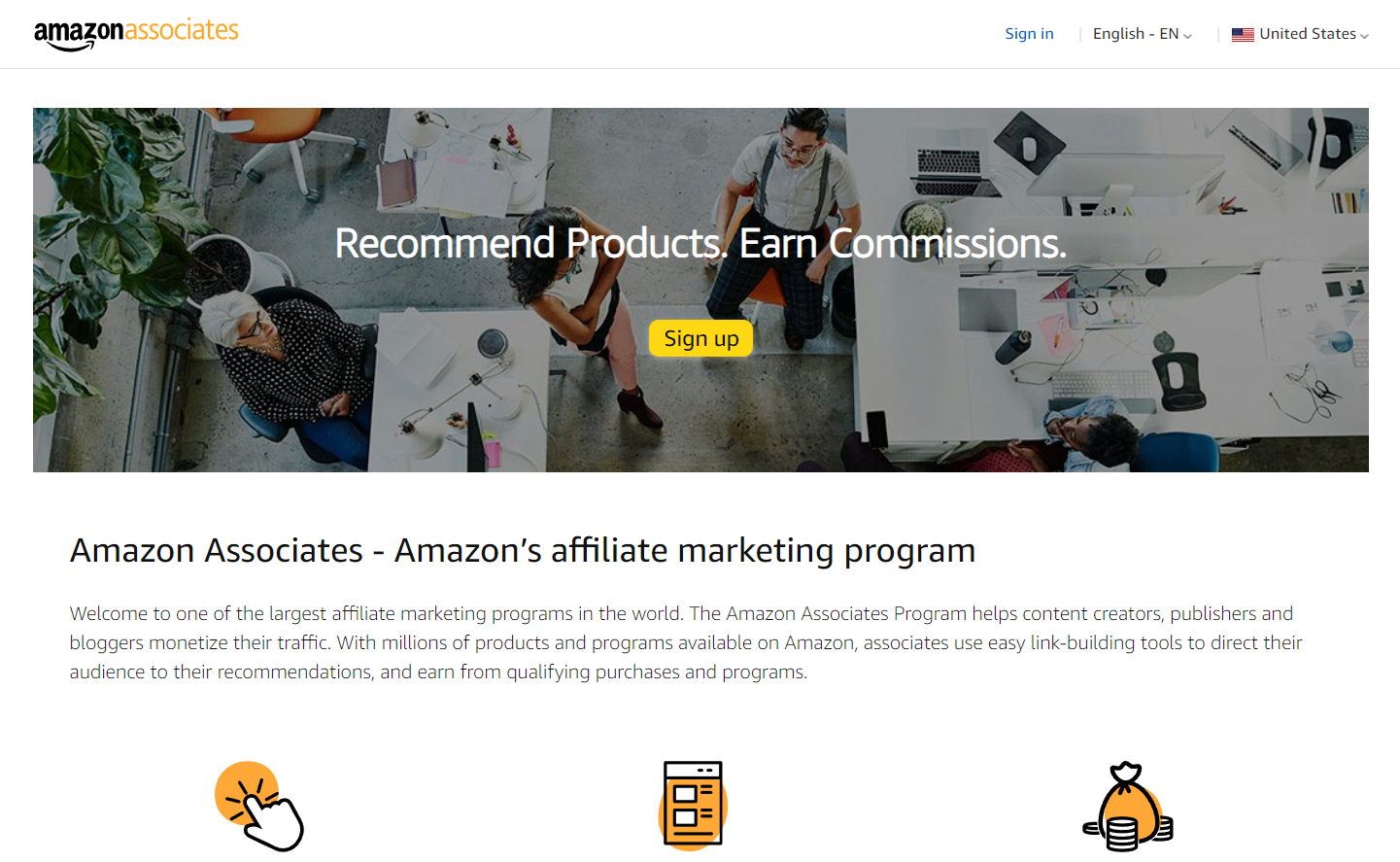 4. Gaming
Companies like Gamestop are working with partners, including Loopring and Immutable X to develop brand-new, decentralized markets for creators and gamers.
It is hard to comprehend, yet alone convey, just how much this could change the nature of the gaming industry. An industry that is already forecast to generate $372B this year.
If you are a gamer yourself, you should strongly consider joining affiliate programs like Razer, Zygor Guides, and Twitch and get started now.
Strackr Suggestion
Gamestop offers a 5% commission on all products (their commissions are lower than Amazon associates for games but they do not cap commissions like Amazon does). The company is really going places having just posted fantastic quarterly earning for Q4 2022 and with their forthcoming marketplaces you can expect them to become numero uno for gaming affiliate programs.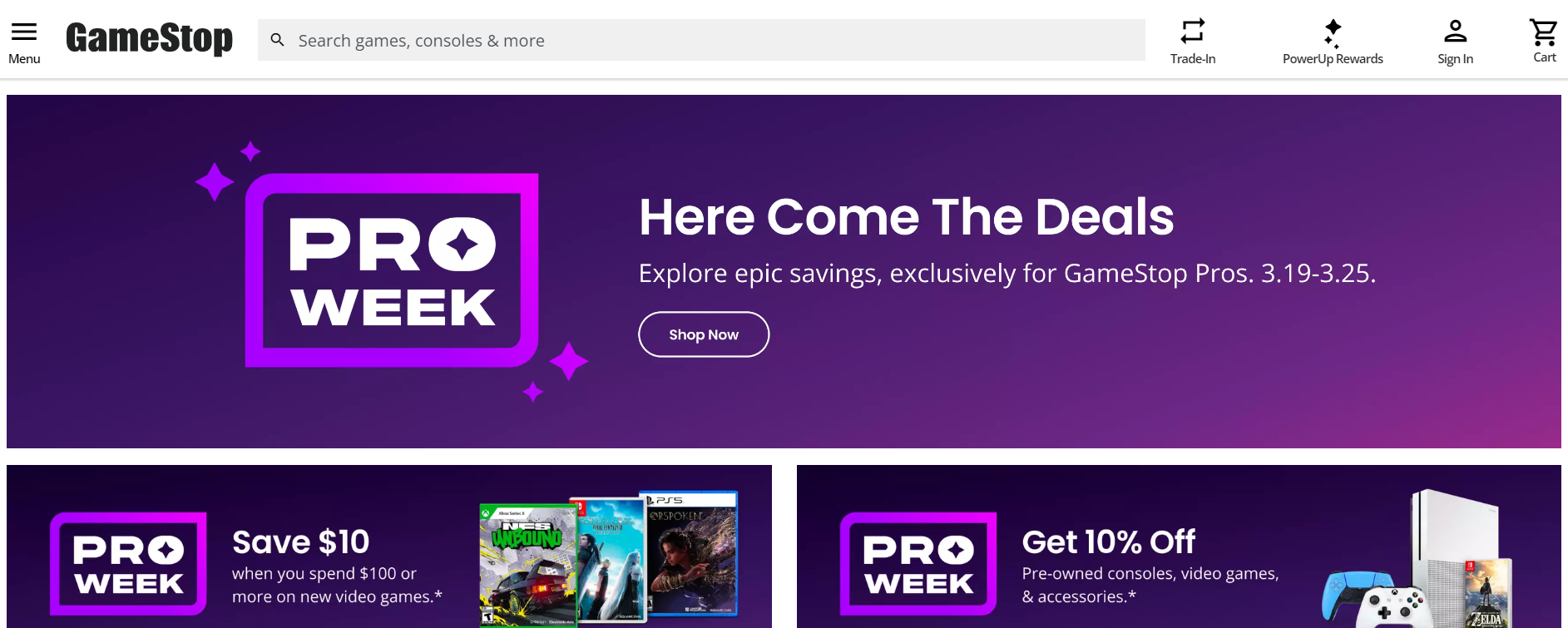 5. Finance
Times are tough. Due to various global events and market uncertainty, people are desperate to learn how to better manage their finances and make their money go further than it currently does.
Fintech is a sub-niche of finance that is undergoing huge growth at the moment. Companies like Sofi are leading the charge from brick & mortar banking to digital banking and this, again, is a one-way street.
Finding the right niche here will go a long way to improving your own financial situation.
Strackr Suggestion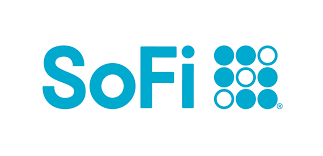 Not only are SoFi a company set to dominate its own market sector, they offer a wide range of different services each of which offers a good commission rate for affiliate referrals including $100 for every credit card sign-up and up to $1000 for student loan refinancing.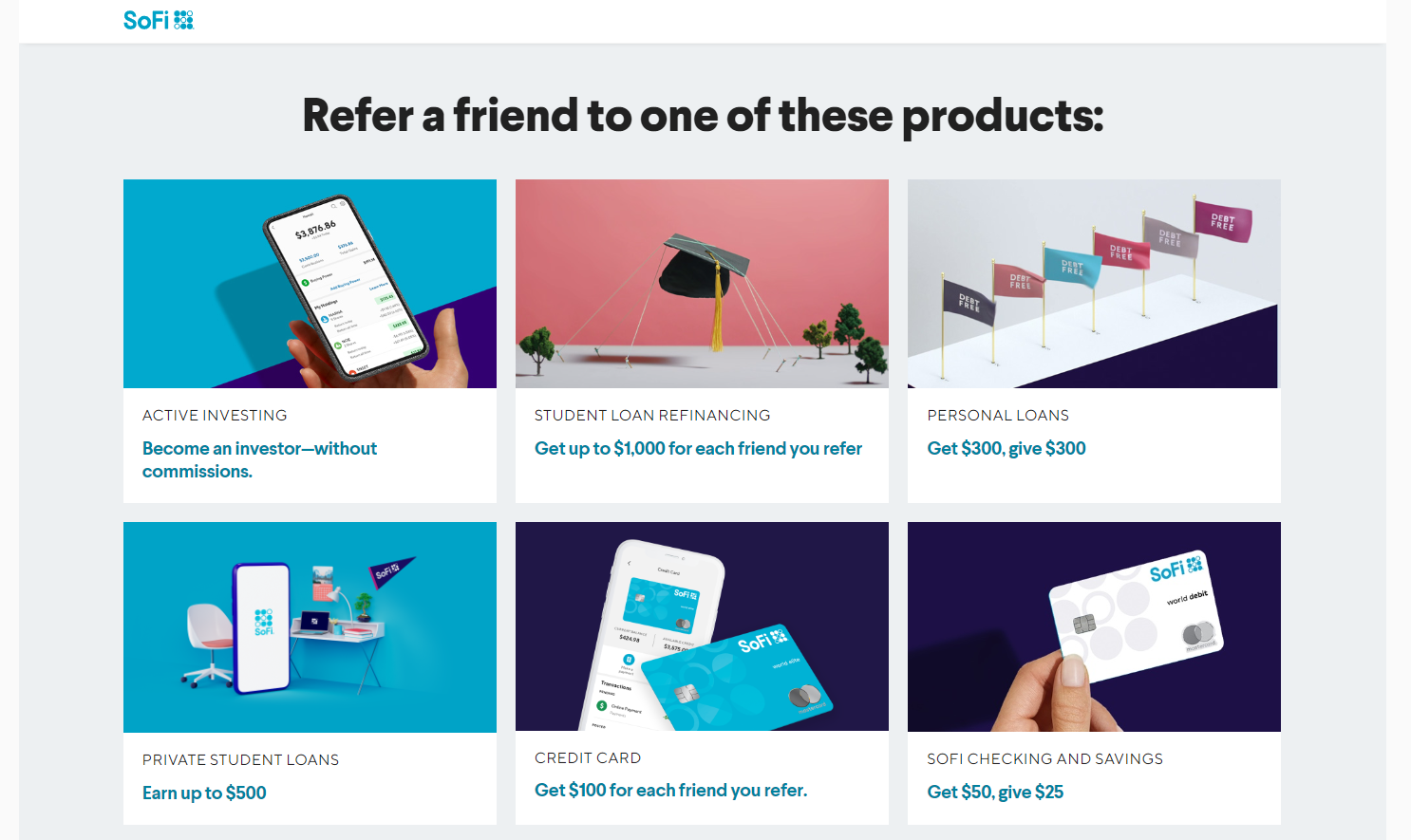 6. Pets
The pet industry is another behemoth that is not going to go away. 70% of American households have a pet, the US pet industry is currently worth $76.8B and that is forecast to grow by 5.3% every year through 2025.
A fairly recent phenomenon among younger generations is to consider their pets every much a part of their family as any cousin, sibling, or parent. You only have to spend a few minutes on Reddit before you are confronted with videos of pet owners referring to themselves as 'mommy' or 'daddy' to their pet.
The point is that pets are now generally afforded a higher status than was previously the case - and do you think that is going to reduce or increase the amount of revenue that can be earned through pet referral programs?
Strackr Suggestion

There are a lot of pet affiliate programs that could work for you if you are interested in pets but you would be hard-pressed to look past the Chewy affiliate program which currently offers a 4% commission on customer sales. They are a billion-dollar company with an unmatched reputation among its clients and will only continue to go from strength to strength. Plus, they are great for affiliate content creators as they often partner with blog websites!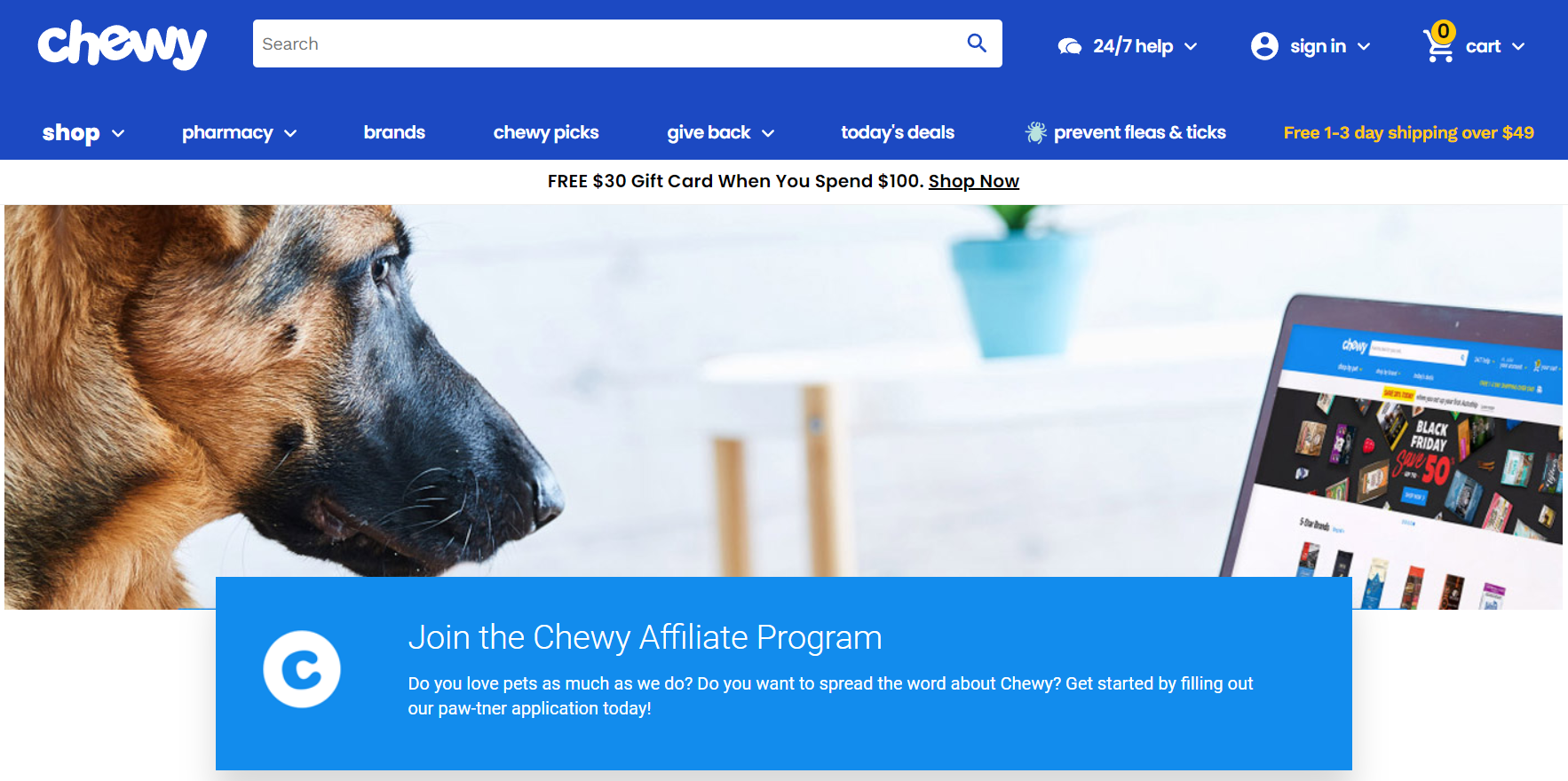 Conclusion
We've examined the most profitable niches for affiliate marketing in this article, but profitability is only one aspect of identifying what will be the best affiliate marketing niches for you.
Identifying profitable niches and the programs with the highest commissions won't guarantee that you earn any money from the content you publish. To do that you need to understand how effective your affiliate networks are and for that you need the right tools.
Strackr immediately connects you with 180 of the best affiliate networks and gives you access to data-driven insights so you can truly optimize your affiliate network. If you think you could benefit from applying data-driven insights to the tools you already use why not sign up for a free trial today?
Share
Affiliate dashboard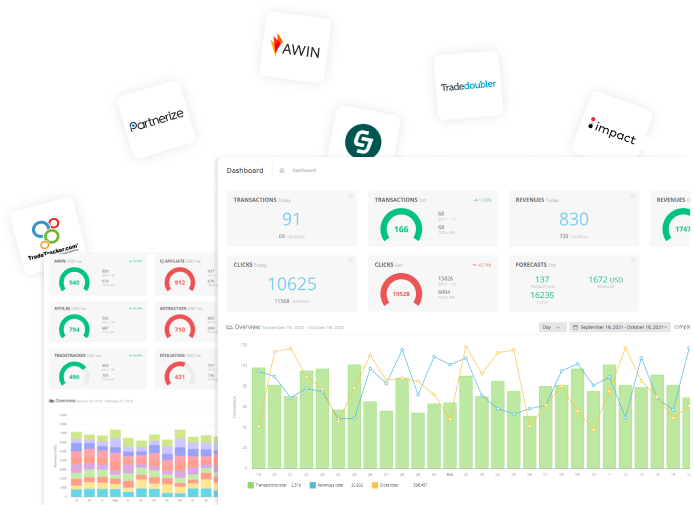 Connect all your affiliate networks with Strackr to access to unified statistics and tools.
Try for free