If you aren't already using Pinterest for your affiliate marketing, you should be, it's really that simple.
Pinterest delivers 32% higher return on ad spend (ROAS) than other digital platforms, and drives 10x higher branded searches off-platform, compared to other channels. 
In this article, we'll tell you everything you need to know to get the most out of Pinterest, including how tools like Strackr can take your affiliate marketing on Pinterest to the next level.
What Is Affiliate Marketing on Pinterest?
Affiliate marketing on Pinterest works exactly the same as affiliate marketing on any other platform. You post content containing affiliate links, people click on those links, and you get paid.
And, just like affiliate marketing on other sites, tools like Strackr can significantly increase your affiliate marketing revenue from Pinterest. You can use Strackr to manage all your affiliate networks with a suite of tools—all via a single dashboard.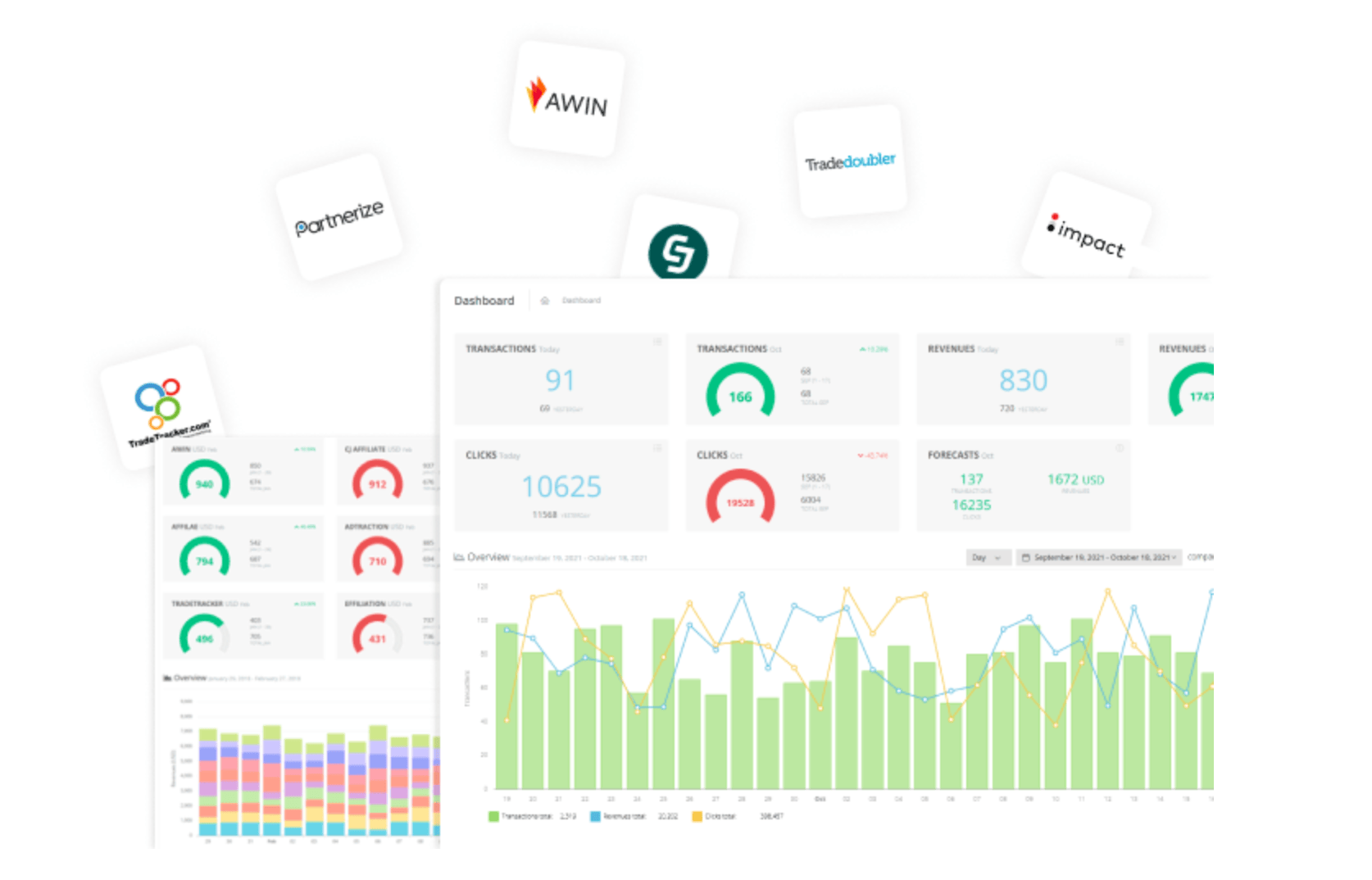 Plus, you can put your data to work—monitor performance with real-time analytics and optimize your campaigns in a flash. All of this will let you maximize your affiliate earnings from Pinterest.
Example of a Pinterest Affiliate Program
Wayfair

Let's start off with an example! Wayfair is a one-stop shop to get everything you might need for your home, from furniture to decorations and a million other things. They are one of the world's largest home retailers.
Their affiliate program is excellent due to their well-established brand and huge range of products—many of which are big-ticket items.
They're more suited to interior decorators, and home DIY profiles. They're already hugely popular on Pinterest, with over 2 million followers, so referring their products could be hugely lucrative for those in their niche.
You can check out the Wayfair Boards to see the number of profiles they partner with. Plus, they're a great option for micro-influencers on the platform, as they don't seem to have any restrictions based on follower counts.

Affiliate Commission Rate: 5%-7%
Why Is Pinterest Affiliate Marketing Important?
It's Free
You can join Pinterest and start promoting your affiliate links and not have to spend a single cent.
Pinterest Leads Social Shopping
Pinterest is already one of the most powerful platforms for online shopping and they are only going to get bigger.
Last year, CEO Bill Ready said that 50% of Pinterest's users see Pinterest as a place to shop. Consequently, the company is strategically pivoting to make shopping a "core" of the Pinterest user experience moving forward.
You Don't Need To Invest a Lot of Time
When you pin something on Pinterest, it stays pinned forever. This means that every pin you post can continue to earn you income indefinitely.
How to Do Affiliate Marketing on Pinterest?
Step 1: Prepare Your Account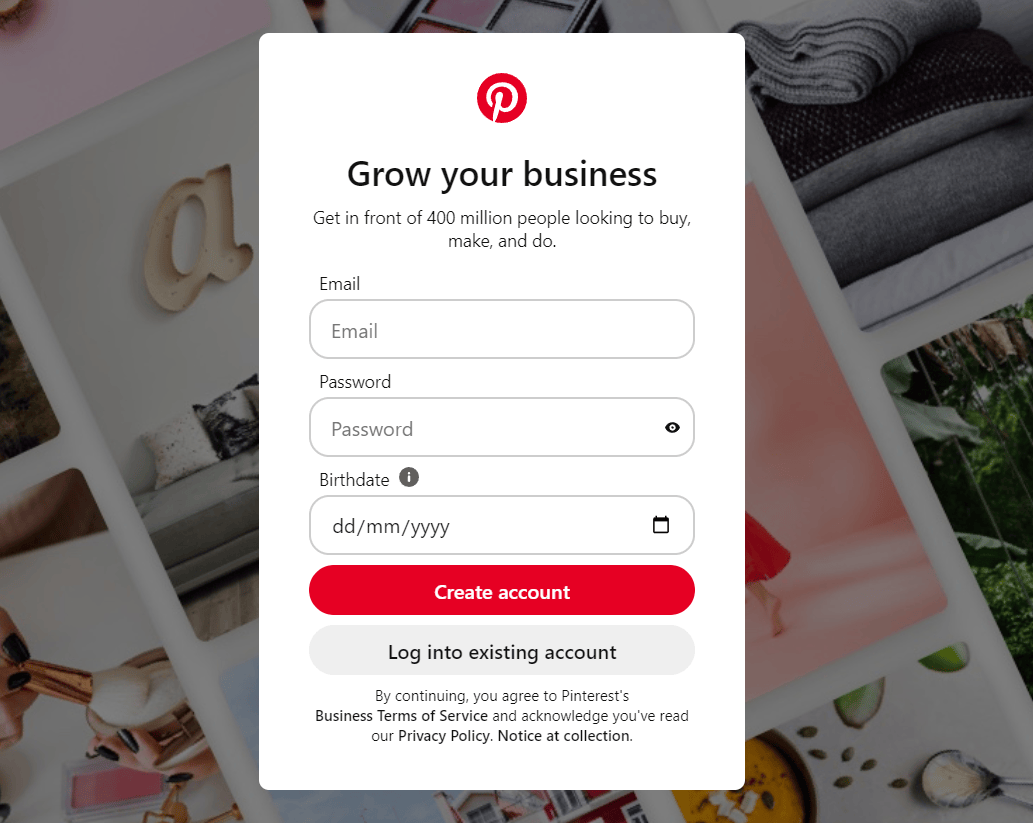 First, you have to have a Pinterest business account. You can do that here.
Once you have a business account, you can continue to optimize it for maximum results.
To do this, you should:
Optimize for Pinterest SEO: On Pinterest, like any other site, SEO matters. There are numerous steps you can take to improve your Pinterest SEO, including having a strong bio with a keyword-rich description.
Create a Professional-Looking Profile: Appearance is everything on Pinterest. Take time to make sure all of your content looks as good as you can possibly make it.
Claim Your Websites: Claim your websites so you can let people know where to find more of your content.
Step 2: Create a New Pin
Create your first pin by uploading content from your computer or mobile device.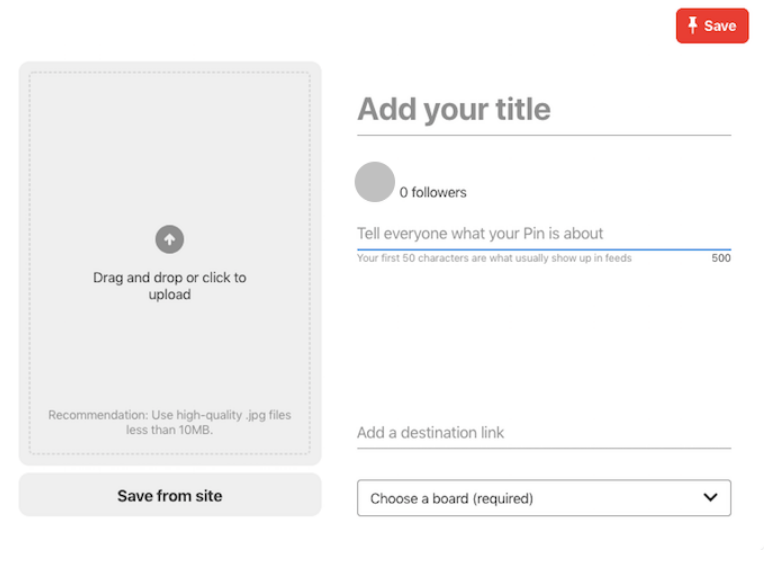 You can create different types of Pin including:
Static Pins: Pins that feature just one image
Idea Pins: Multi-page format pins
Video Pins: Single video pins
Rich Pins: A pin that automatically syncs information from your website
Collections Pins: Product pins that have been grouped together
Try On Products Pins: Try on products virtually using Pinterest Lens
You should also take the time to learn about all the different types of Pins for advertising.
Step 3: Include a Call-to-Action
Always include a call to action in your boards and pins—it might seem redundant but sometimes they make all the difference between getting that click and not.
Just like you would with YouTube affiliate marketing —"Like, share, subscribe, and check out our links in the description…" do it every time.
Step 4: Add Your Affiliate Link
Add your affiliate link in the Destination Link field.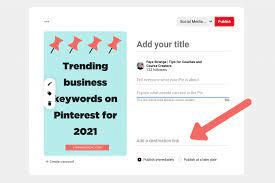 When you add your affiliate links you can choose to use direct affiliate links, as is the common practice, or you can opt for links that connect to landing pages instead.
Which type of link you pick will depend on what type of page you are sending the users to. If it is a well-known, established site, then affiliate links are normally perfectly fine.
With lesser-known sites, people might be cautious, so sending them to a landing page first can provide valuable insights and information that elevates any concerns the user might have.
It's also important to remember that Pinterest does not allow link-shortening tools like Bitly!
Step 5: Interact with Other Users
Any marketer worth their salt knows that user engagement is a key factor for improving conversions and sales.
Spend time researching and connecting with other Pinterest accounts that relate to your chosen niche, subject, or industry.
Not only can this lead to reciprocal followers but it is a great way to learn what makes posts and boards more popular with Pinterest users.
Always respond to people that take the time to comment on your content, and make sure you comment on Pins you like yourself.
Step 6: Join Relevant Group Boards
Continuing with this theme, it is always a good idea to join Pinterest group boards that relate to the content you are publishing.
The idea is to get your content in front of as many eyes as possible, and joining the right groups gives you a tremendous push in the right direction.
Step 7: Analyze Results and Take Informed Action
Once you have started posting and pinning, you can use Pinterest Analytics to gain insight into all your key performance metrics and apply those results to improve your future affiliate marketing activities.
Step 8: Manage All Your Affiliate Networks
Succeeding in a highly competitive market like affiliate marketing requires the right tools that can give you a competitive advantage.
Tools like Strackr can give you that competitive edge by empowering you to manage hundreds of networks in a single place and provide you with all the key actionable data you need to make your affiliate marketing a success.
Conclusion
Pinterest is an invaluable platform that all affiliate marketers simply must use.
To get the best out of it, you need to use the best tools that enable you to manage all your affiliate networks and programs in one place, and Strackr is one of the best.
Try Strackr with a 30-day free trial and discover how it can push your Pinterest affiliate marketing ahead of the competition.
Share
Affiliate dashboard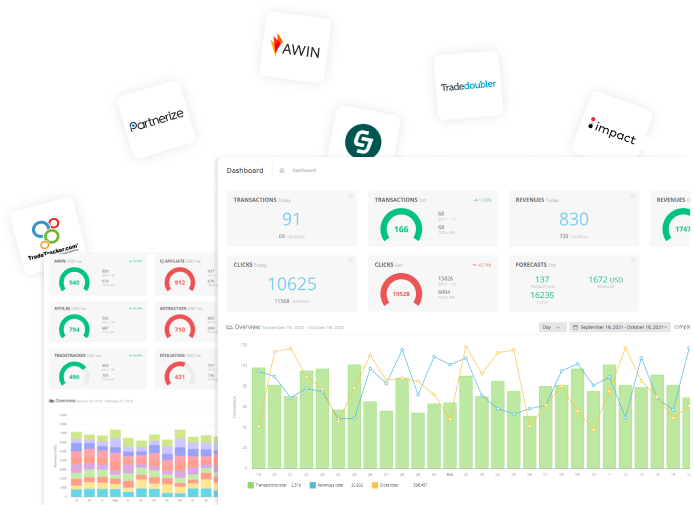 Connect all your affiliate networks with Strackr to access to unified statistics and tools.
Try for free