Finding profitable niches with low competition is like finding hidden treasures—it's difficult, but the payoff makes it worthwhile.
There are many ways to find high-potential affiliate niches, from affiliate groups to analysis. But to make things easier, the Strackr team has compiled this list of low-competition niches to get you started. So, if you want to jumpstart your affiliate marketing journey, this list can help you get going.
Read on for details on each of these profitable niches with minimal competition.
What Is a Niche?
Before we get to our list, let's quickly cover what niches are.
In affiliate marketing, a niche is a distinct product or service category. These categories can be very broad or very narrow. For example, "t-shirts" is a broad niche, and "organic t-shirts for women" is a narrow niche.
Profitable, low-competition niches are generally on the narrower end of the spectrum because the competition has decreased. This makes it easier for you to get visibility and make sales.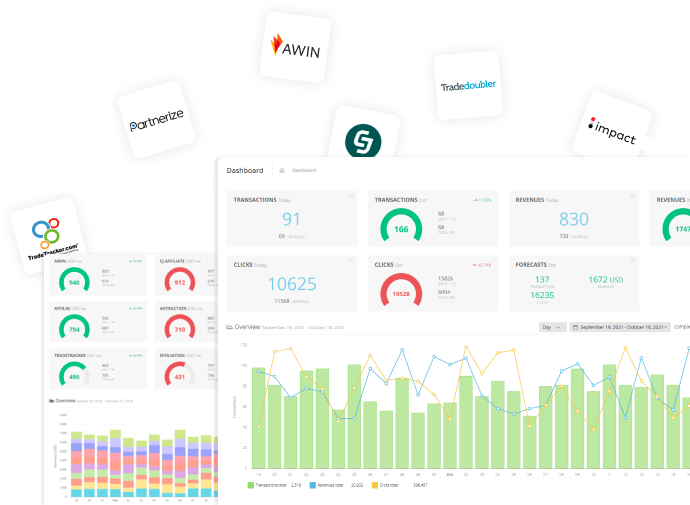 Now, imagine pinpointing which aspects of your niche are gaining traction and which need adjustment. Strackr allows you to track the pulse of your niche, helping you stay ahead of the curve and make data-driven decisions.
Whether it's analyzing data, organizing your advertisers, or understanding shifts in consumer behavior, Strackr equips you with the tools needed to fine-tune your approach and maximize your business's potential.
Now, let's talk about why a niche for affiliate marketing can help you.
How Can a Niche Help You?
Strategize and plan accordingly
Focusing on a niche provides a roadmap for your efforts. You can plan and tailor your content to meet the specific needs of your audience within that niche. This clarity ensures that your strategies are targeted and effective.
Higher success rates
A niche allows you to cater directly to individuals who are genuinely interested in what you offer. Addressing their needs and preferences increases the likelihood of conversions, translating into higher success rates for your marketing campaigns. Check out our article on how to track affiliate links.
Focusing on a particular audience within niche affiliate marketing can result in increased conversions due to various factors:
Relevant products: When an affiliate marketer targets a particular audience, they can choose products or services that align with that audience's interests and needs.

Establishing trust: Concentrating on a distinct audience empowers the affiliate marketer to position themselves as experts within that niche.

Personalization: Targeting a specific audience allows the affiliate marketer to craft personalized content that deeply resonates with that audience.
Better SEO
Embracing a niche enables you to optimize your content around specific keywords. This optimization improves your visibility on search engines, ensuring that your content is easily discoverable by people actively searching for related information.
Things to Consider When Looking for an Affiliate Marketing Niche to Target
Choose a niche where you have experience/expertise
When you choose a niche you're familiar with, you're not only tapping into your existing knowledge but also harnessing your enthusiasm. This helps your passion shine through in your content, making it more engaging and valuable to your audience.
Choose a profitable niche
While passion fuels your journey, profitability fuels your business. A niche might be fascinating, but it's equally vital that it's financially viable. Before committing to a niche, conduct thorough research to assess its potential for generating income.
Analyze the niche's demand for products or services and determine whether it aligns with your revenue goals. Remember, a business's success hinges on its ability to generate revenue, so strike a balance between your passion and financial sustainability.
Choose a niche with low competition
When you opt for a niche with low competition, you're entering a space where you can stand out more quickly. By targeting a niche with less competition, you're positioning yourself as an authority in a narrower field, making it easier for your audience to notice and remember your brand.
8 Top Profitable Niches with Low Competition
And now, the moment you've been waiting for—here's a list of top profitable niches that aren't crowded:
1. Home Goods
Home goods is a popular product category with tons of opportunity if you know where to look.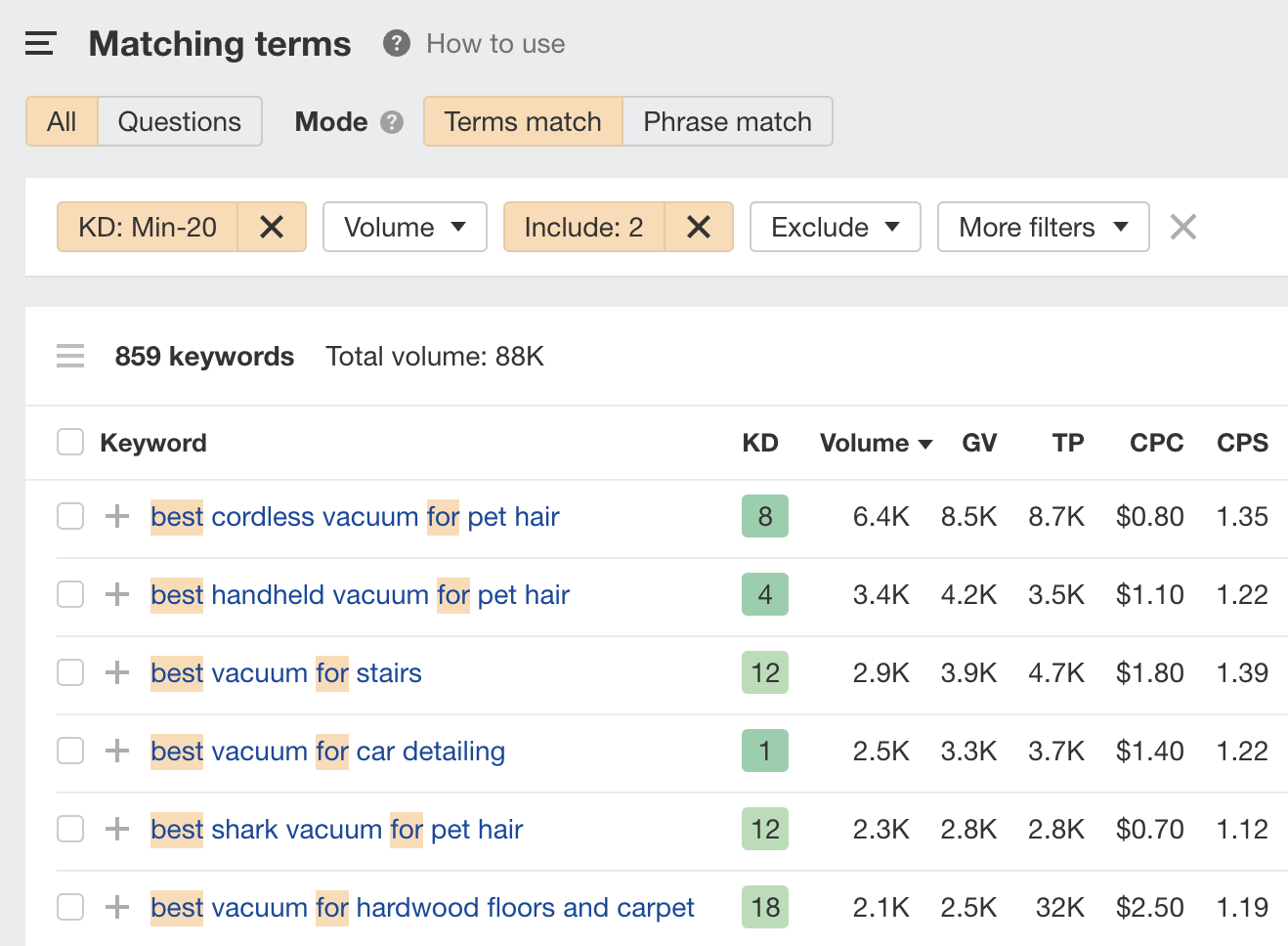 An example? According to Ahref's Keyword Explorer, the keyword "best handheld vacuum for pet hair" has a difficulty score of 4, a monthly search volume of 3.4K, and a global search volume of 4.2K.
This keyword offers a favorable balance between competition and demand, making it an attractive opportunity for content creators and marketers. You can craft comprehensive content that reviews, compares, and recommends handheld vacuum models to target pet owners looking for ways to maintain a clean and pet-friendly home.
2. Parenting
Safety-conscious parents are always looking for reliable solutions to ensure their child's well-being, especially when on the move. This is where the parenting niche comes into play
To give an example, "travel car seats" gets 32k monthly searches with a keyword difficulty score of 22, according to Ahrefs.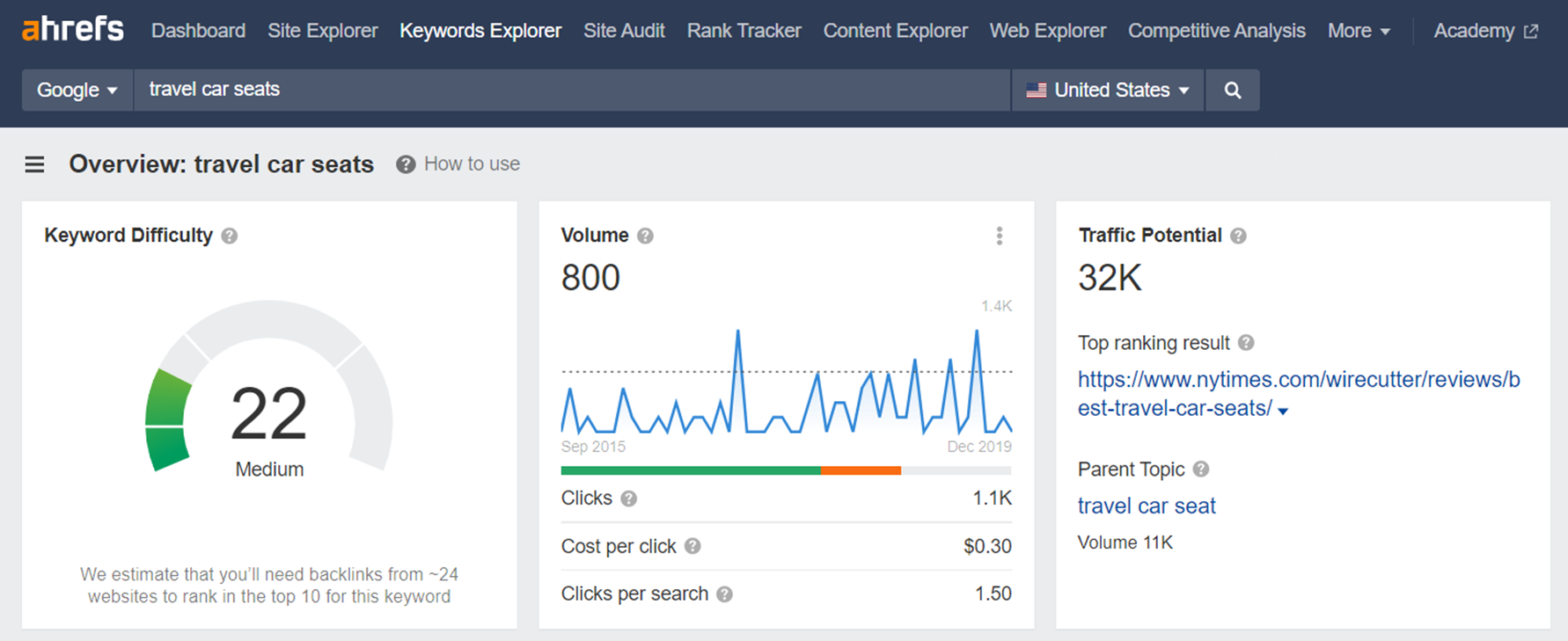 Travel car seats that combine safety, comfort, and convenience address a pressing need for parents on the go. By focusing on this niche, you can establish your authority as a trustworthy solutions provider, catering to a dedicated audience seeking the best for their children.
3. Golf
Tons of people are searching for info about the best golf gear. We're talking hundreds of thousands of searches each month, making it one of the best niches for affiliate marketing.
Take "golf simulator," for example—this term gets 54k monthly searches on average and the SERP is dominated by affiliates recommending products.
But don't worry, there are plenty of less competitive (but profitable) options. The keyword "best cheap golf clubs" gets 320 monthly searches and has a keyword difficulty score of just 5. On a similar (but unrelated) note, "best disc golf discs" and "disc gold bags" both get around 1,600 monthly searches with keyword difficulty scores of 9.
4. Airlines
Air travel remains a cornerstone of modern life, providing opportunities for niche businesses within the airline industry.
There are many low-competition niches to target in the industry, including premium lounges, customized travel experiences, or innovative luggage solutions.

For example, the keyword "expandable carry on luggage" has a KD score of just 26 and gets 1,300 monthly searches in the US. You can find over 834 phrases in Semrush with a KD score less than 29 for luggage alone—thousands more for other airline subniches.
5. Technology
The technology niche is a highly lucrative field with numerous subtopics, and it's possible to find areas with low competition that still offer substantial search volume. 
One example of possible niches is sleep trackers. The "best sleep tracker" keyword sees 3,600 monthly searches and has a keyword difficulty rating of 9, making it a great area to target with your content.

Another option is "smart home security and monitoring". These popular products (think Ring) are generating more and more interest—approximately 3,350,000 searches per month. That said, competition in this space is still low enough for affiliates to profit.
6. Gaming
Gaming is a highly profitable niche with various subcategories that can offer excellent opportunities. Plus, you can find subtopics with low competition and still substantial search volume.

Dedicated server privders are a great example. These providers offer services for gamers who want to host their own servers—something that's becoming increasingly important with the rise of online gaming.
Look into popular games and see whether there's demand for dedicated servers. The keyword "the forest dedicated server" has a global monthly search volume of 1,700 and a keyword difficulty score of 2, for example.
Gaming perpipherals are also a great place to look for opportunity—think:
Headsets
Gaming chairs
Microphones
RGB lighting
Standing desks
7. Medical Equipment and Health & Wellness Products
Medical equipment and consumer health & wellness products are always in high demand—but that doesn't mean there aren't low-competition niches within the industry if you know where to look.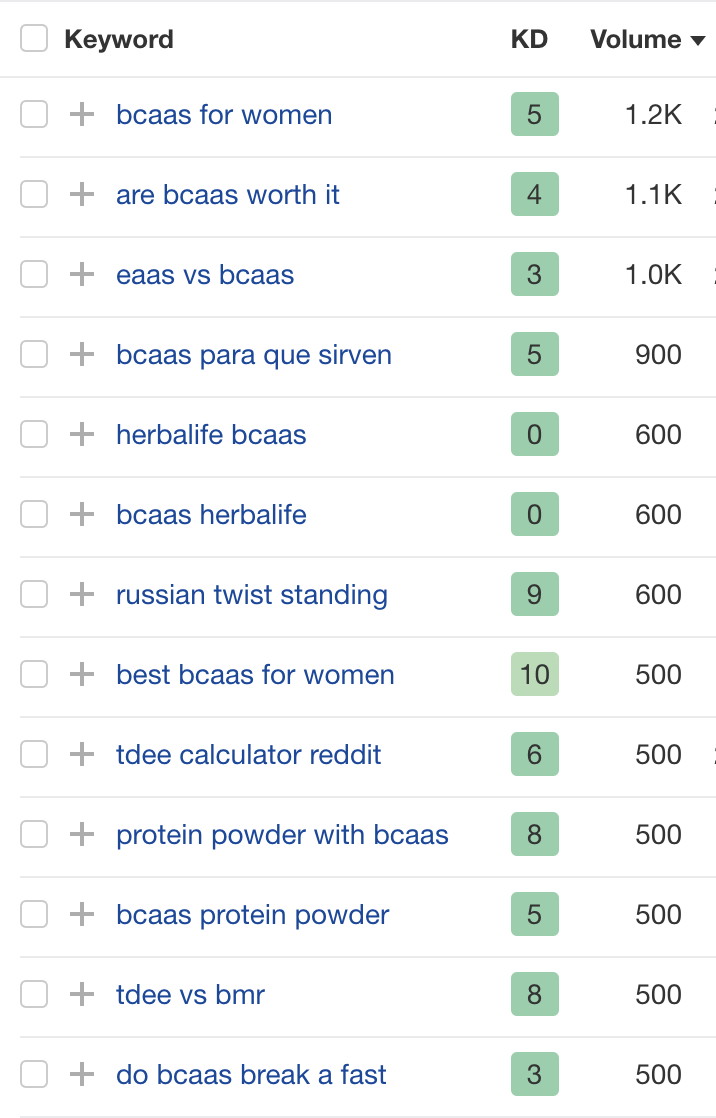 The field of medical equipment and health and wellness products presents a lucrative niche opportunity, especially when you can identify subtopics with low competition and a significant search volume.
A simple example? The keyword "BCAAs for women" sees 1,200 monthly searches with a keyword diffficuty score of only 5. Creating content around specific supplements and specific consumer segments is a great way to carve out a space in this profitable affiliate industry.
8. Pet Care
Pet owners are dedicated to the well-being of their furry companions, opening doors to a flourishing pet care niche. Writing about cats and dogs may seem appealing, but these topics are highly saturated and competitive. Instead, it's recommended to focus on less popular pets.
For instance, consider exploring the "reptile" niche.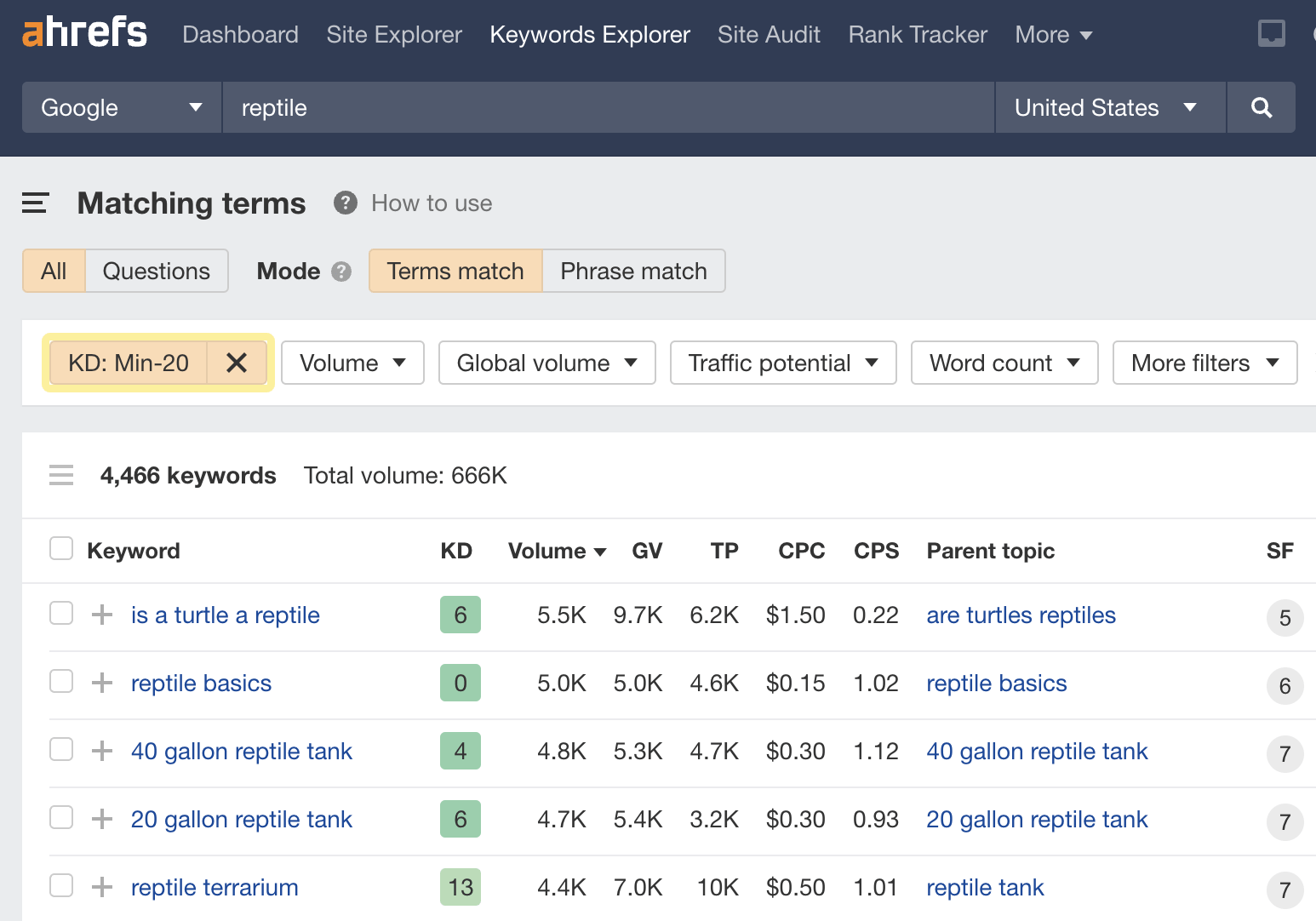 By filtering for a keyword difficulty (KD) of 0-20, you can uncover low-competition keywords in this niche. One example is "reptile basics" with a monthly search volume of 5,000 and a KD of 0, making it an excellent opportunity for a niche website. Another noteworthy keyword is "reptile terrarium," which has a higher KD than "reptile basics" but higher traffic potential.
Best Practices for Finding Profitable Niches with Low Competition
Use the Power of Google Trends
Google Trends acts as your compass in the pursuit of untapped niches. This tool reveals the popularity of search terms over time, allowing you to spot emerging trends. You can stumble upon niches on the cusp of significant growth by exploring rising trends.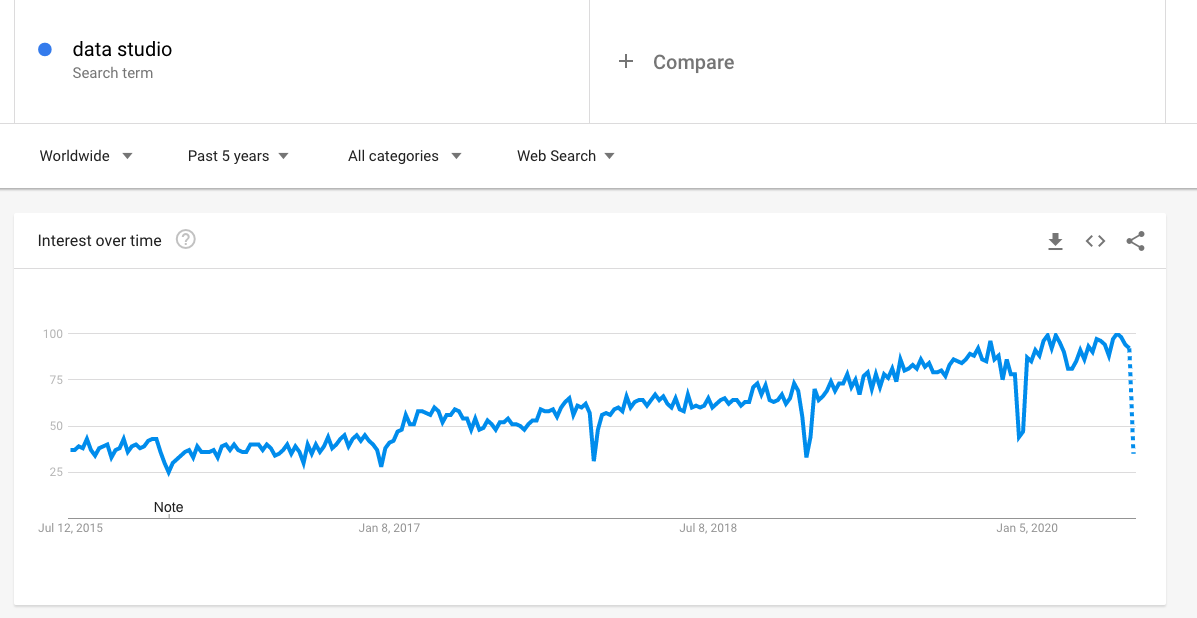 Keep a keen eye on topics steadily gaining interest, as they might be the gateways to unexplored niches with substantial profit potential.
Check out the top 5 affiliate programs software for 2023 here.
Analyze Keyword Search Volume and Competition
Equipping yourself with tools like Google Keyword Planner and Ahrefs offers insights into the search volume and competition associated with specific keywords. Keywords with a significant search volume indicate a demand, while lower competition ensures you can stand out more quickly.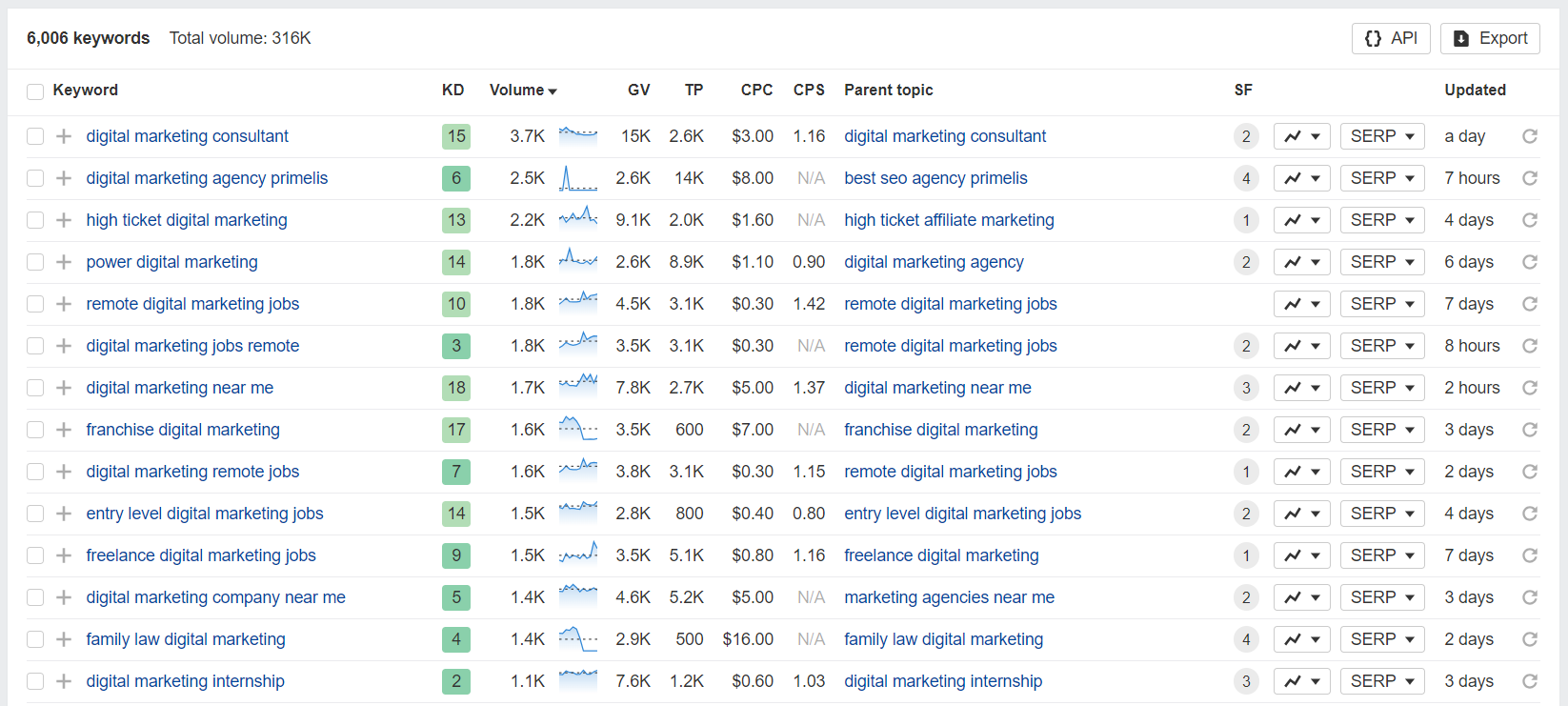 Prioritize keywords representing the intersection of demand and limited competition—these are often the hidden pathways to lucrative niches.
Analyze your niche's audience
One of the cornerstones of discovering profitable niches is understanding the audience within those niches. Delve into online forums, social media groups, and niche-specific communities. Observe the questions they're asking, the challenges they're facing, and the products or services they're seeking.
Choose The Best Profitable Niche with Low Competition Now!
Entering the world of profitable niches with low competition is a smart move. Make sure to understand the perks, consider key factors, and use effective strategies to increase your chances of success.
Strackr is an all-in-one tool that helps affiliates manage multiple networks and programs, improve performance through detailed analytics and reports, and  creat tracking links with ease.
Try Strackr for free and boost your profits!
Share
Affiliate dashboard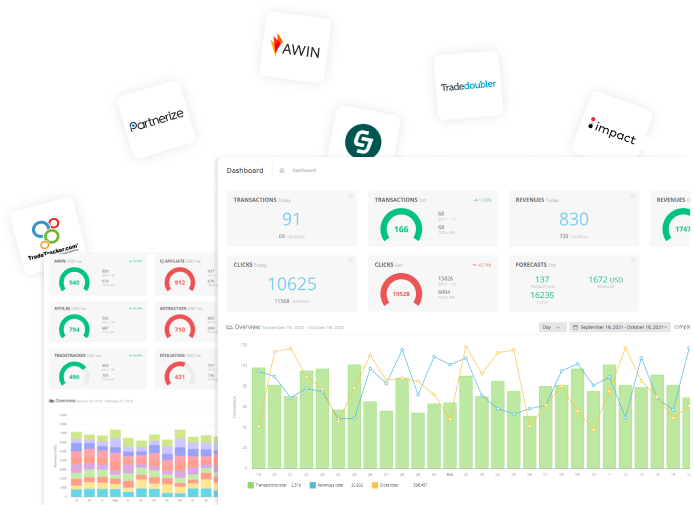 Connect all your affiliate networks with Strackr to access to unified statistics and tools.
Try for free