With an industry worth over $12 billion, affiliate marketing has become a go-to monetization option for publishers and online figures who want to make an extra income on the internet. Given the popularity of this marketing segment, many of the world's most powerful brands have turned to affiliate partnerships as a means of increasing their revenue.
Whether you're new to affiliate marketing or you've been sailing these waters for some time, you probably know how difficult it is to track and manage your affiliate links all over the place. As a publisher, you will likely have to deal with many different affiliate programs and links and this can get hectic really quickly. Stick around to learn how to track affiliate links with helpful tools such as Strackr's Link Builder.
What is an Affiliate Link?
Affiliate marketers make money through commissions coming from the sales of a product or products they're promoting. That's common knowledge. The question is, how does this work, especially when you have multiple products to promote?
It's simple; every product in your affiliate marketing arsenal will have a different affiliate link. This is a specific URL that contains the affiliate's username or ID. In other words, this link tracks any and all purchases that come from your audience, thus making it possible for you to collect the commission.
Here's an example: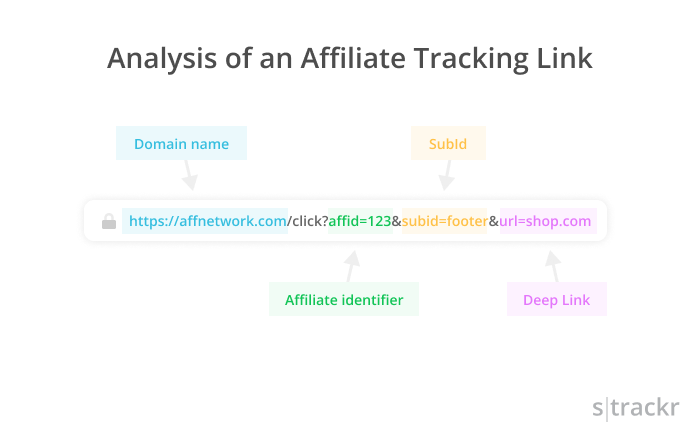 While there are companies that provide affiliates with links and all the relevant info such as Awin, in many cases affiliate marketers are responsible for managing their own links. And, naturally, most of them work with different networks and programs to increase their chances of making more commissions. Hence, link tracking can become difficult at a certain point.
How to Track Affiliate Links with SubIDs?
We already know that most affiliate networks provide the basic data through your affiliate links. That includes transactions, commission amounts, and sometimes the device on which the sale took place. However, as your affiliate marketing hustle starts to grow and you start making more and more money, you will need more info in order to scale up.
In other words, the basic data provided by affiliate networks won't cut it anymore. That's where SubIDs come to play. Most simply put, a SubID is an additional parameter you add to the end of your tracking URL which allows you to track more specific data. With a SubID, you will be able to track details such as where exactly your conversions are coming from.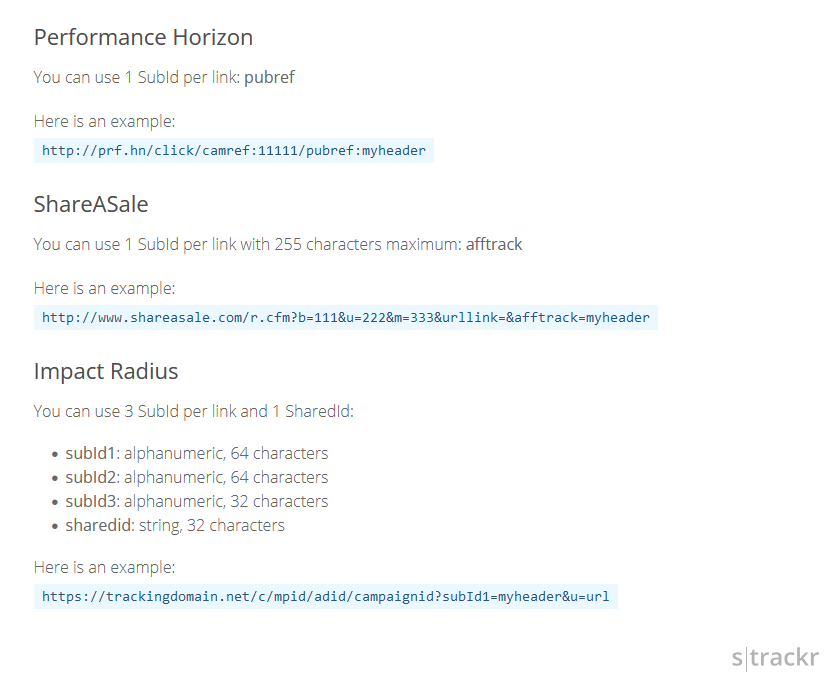 For example, you can add the ID of a specific article to know exactly which article on your website was the source of the conversion. That way, you can optimize your content to get better results with future affiliate campaigns. You can get even more specific and track your website users by adding the user ID to the link. Naturally, this is only possible if your site has a membership/login option like a cashback application.
This data will allow you to make smarter decisions in your business and ultimately earn more commissions as a result. SubIDs will give you insight into what's working best on your website – whether sales are coming from links or buttons, details like that. With this info, you will be able to make the necessary changes to take your commissions to the next level.
How to Create Affiliate Links with Awin?
Now, the question is, how do you create affiliate links? Let's take Awin as an example. Awin is one of the largest affiliate marketing networks with over 240,000 active publishers and more than 21,000 advertisers. However, despite its size and position on the market, Awin is not the most beginner-friendly solution when it comes to creating affiliate links.
This platform advertises multiple options for creating affiliate links, including their deep link builder with SubID tracking. The problem is that this process takes more time than it should and, the more your affiliate business grows, the more difficult it's going to be to create and manage multiple links.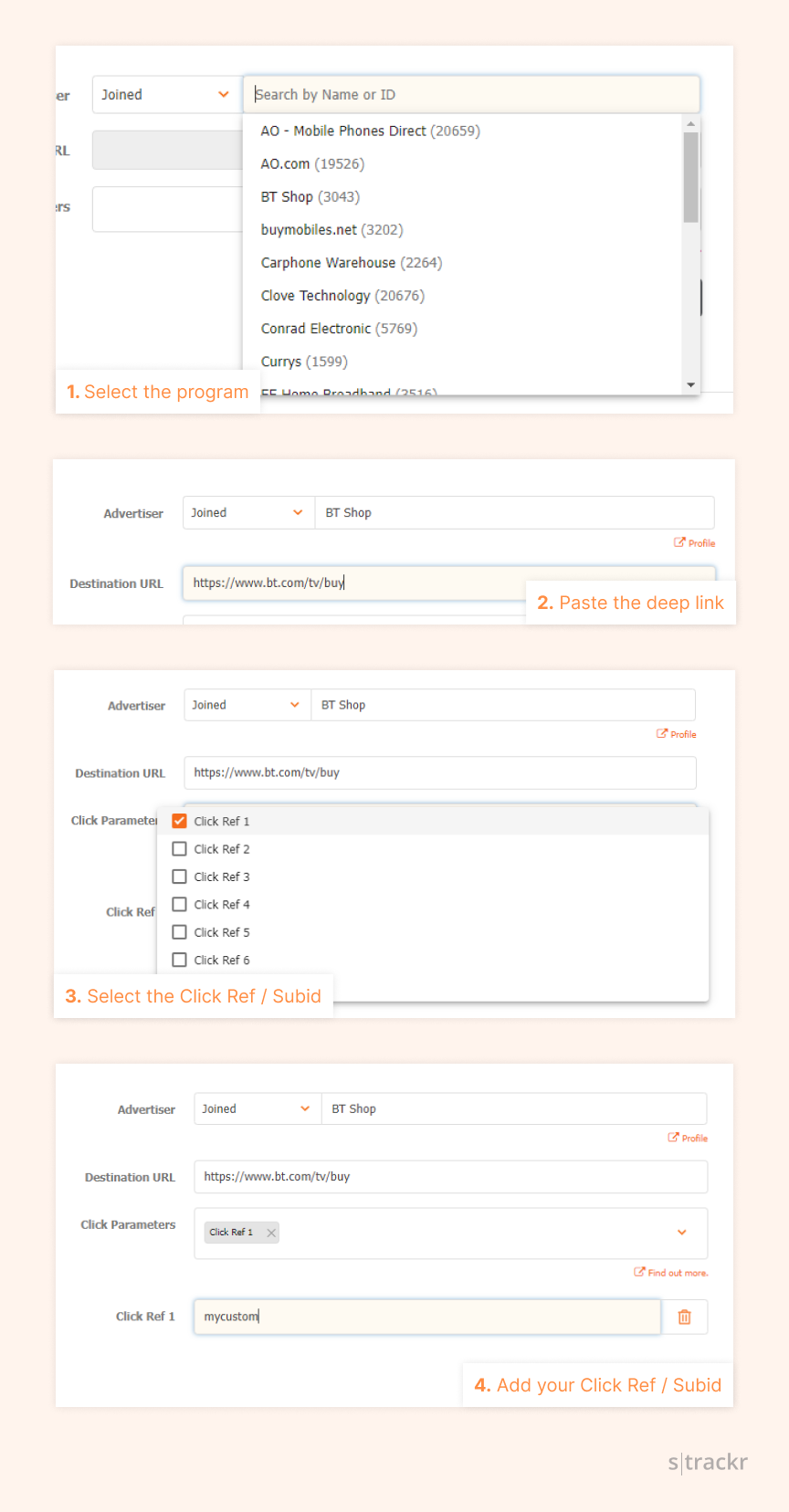 In order to create an affiliate link with Awin, you have to manually find the corresponding program, paste the URL into the tool, and manually add subIDs to each affiliate link. If you have one or two links to work with, this might not be too complicated. However, as you grow you will notice that you need a more scalable solution.
How to Create Affiliate Links on Strackr Using the Link Builder
Since there is no universal SubID parameter, it's going to take a lot of time to manage this data manually. This process is also susceptible to errors since you're going to be mechanically copy pasting data for a long time.
Luckily, there's a solution — Strackr's Link Builder which allows you to create tracking links and manage SubIDs in one place. The Link Builder is available in API and it automatically creates tracking links according to your network accounts.

Link Builder makes it easy to create a highly trackable link by pasting the URL from the advertiser's site into the tool. Thanks to the API, Strackr's Link Builder will automatically pull all your network credentials, provided that the network in question is compatible with Strackr. The best part about this Link Builder is that it makes it easy to add any customizations such as the SubID we've discussed above.
Grow Your Affiliate Marketing Business
No matter what business or industry you're in, your numbers will come first. You'll often hear that the customer should be your number one priority but, in reality, if you don't have a good grip on your numbers, you will hardly reach any customers, let alone make any sales. Without affiliate commissions, you don't have a business.
Hence, scaling your affiliate marketing efforts will start with understanding in-depth data about your traffic and conversions. To make that possible, you need to start integrating SubIDs into your tracking links.
With a tool like Strackr, you can not only create those links in a couple of seconds but you can also track the results and statistics in one neatly organized place. Take your link management game to the next level and you'll gain insight into data that will help you make smarter decisions.
Share
Affiliate dashboard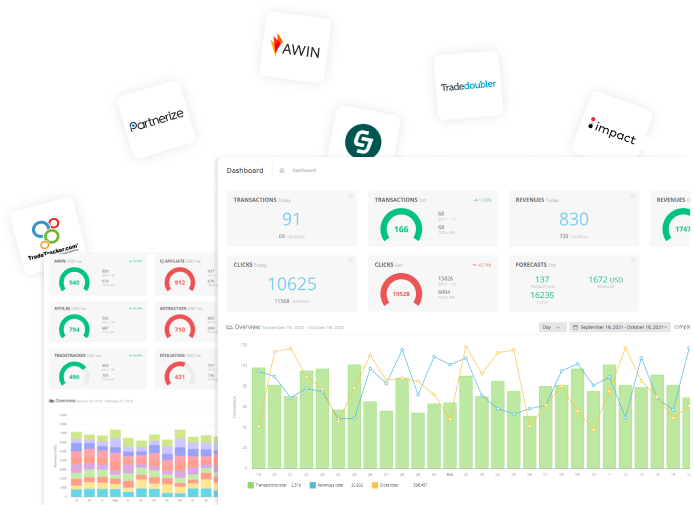 Connect all your affiliate networks with Strackr to access to unified statistics and tools.
Try for free