There are plenty of difficulties involved in affiliate marketing.  One of these is the ability to track affiliate sales, an important metric to track, as it directly impacts an affiliate's revenue. Additionally, affiliate sales metrics will provide a host of other analytics, too, including the successful pages that led to a conversion.   
Affiliate marketing is an incredibly competitive industry, and if you want to stand out from the crowd, Strackr is here to help. With our all-in-one affiliate tool, you can easily monitor the performance of your affiliate links, track conversions, and develop valuable insights into your marketing efforts.
So, you're in safe hands as we delve through this topic! Read on to learn more about affiliate sales and how to track them to boost your business.
What is Affiliate Sales?
Affiliate sales refer to the revenue generated through affiliate marketing, which is a performance-based marketing strategy. Businesses or affiliates promote products or services on behalf of another company, and every time they make a sale or conversion through a referral link, they earn a commission.
To track affiliate sales, affiliates can use affiliate tracking software, networks, or web analytics tools to gather valuable data and optimize their marketing strategies.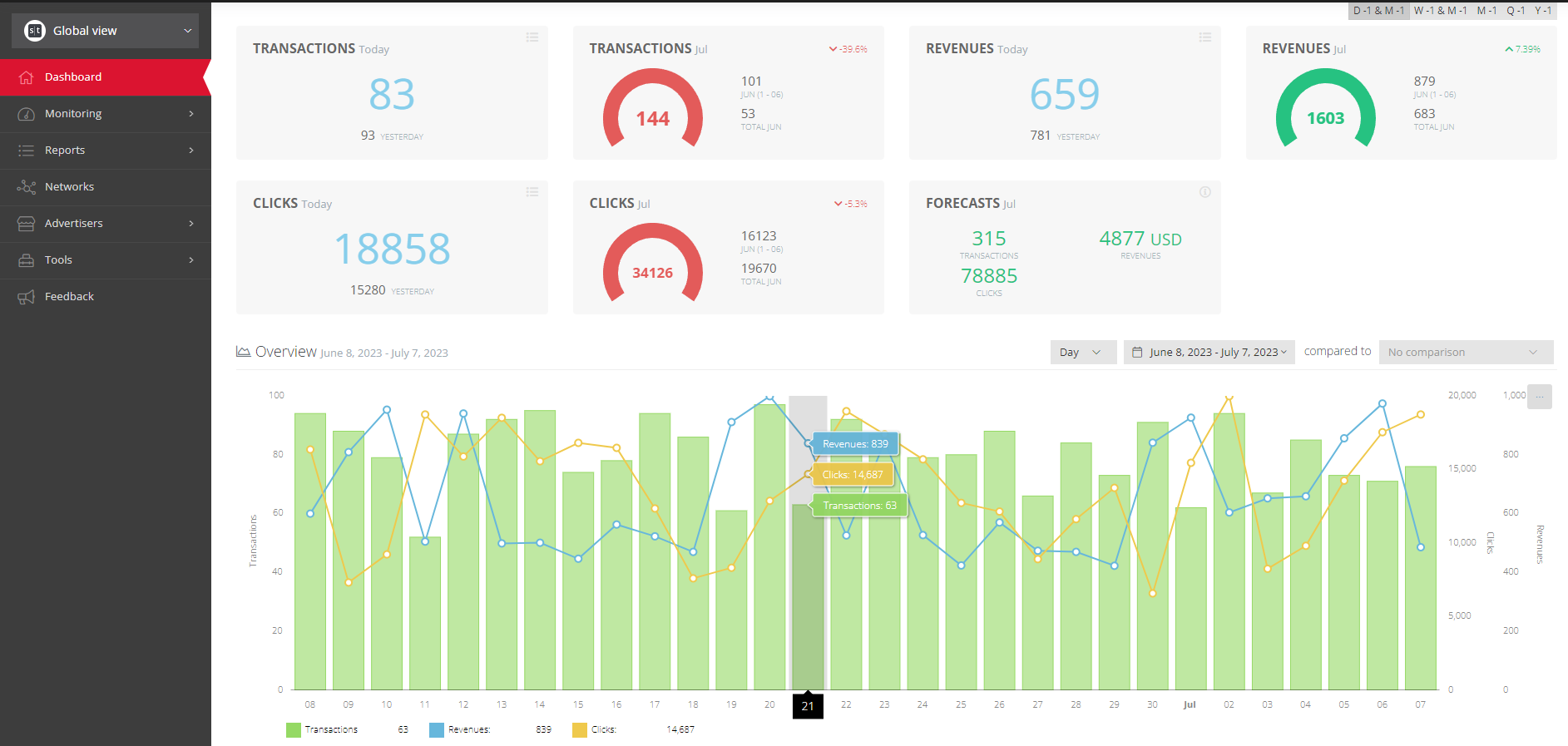 If you're looking for an efficient way to track your affiliate data, Strackr is the ultimate solution for tracking your affiliate data in one place. By integrating all your affiliate networks into our tool, you can access your affiliate dashboard, where you can effortlessly monitor and analyze your performance across various campaigns.
Why is Tracking Affiliate Sales Important?
Tracking affiliate sales is crucial for publishers for several reasons, including:
1. Measure Performance Effectiveness
By tracking your affiliate sales, you can determine which strategies are working and which ones need improvement. With this data and knowledge, you can make data-driven decisions and optimize your marketing campaigns.
Whether it's for understanding the preferences and behavior of your customers or to accurately calculate your commission, tracking your sales can help you in the long run.
2. Smarter Marketing Strategy
Learning new and better information about your sales can lead to developing a smarter and more effective marketing strategy. By tracking data such as user visits, conversion rates, and traffic sources, you can identify which channels are driving the most sales and focus your efforts on the right places and allocate your resources wisely.
3. Solid Proof for New Partnerships
After you've put in the time and effort to drive sales and revenue, tracking your sales is one way to ensure that you receive the commission you deserve. Plus, it serves as solid proof of your performance, so in cases of discrepancies regarding commission payments or negotiating for a new partnership with merchants, you can easily share real-time reports and data.
How To Track Affiliate Sales?
If you're an affiliate marketer, tracking your sales should be one of your priorities. Luckily, some tools and platforms make it incredibly easy to track your sales accurately.
Check out our step-by-step guide on how to track your affiliate sales:
1. Choose an Affiliate Network
An affiliate network refers to a platform that connects merchants with affiliates like you. However, choosing an affiliate network is not as easy as it sounds. There are a few key factors that you should consider, such:
The number of merchants: Look for an affiliate network that has a wide range of merchants and products in your niche to ensure that you have plenty of options to choose from and can find products that align with your audience's interests. Check out the best niches for affiliate marketing here.

Tracking and Reporting Features: A good network should provide real-time reports and analytics to help you track your sales easily and monitor your performance. 

Payment and Commission Rates: Go for a platform that offers competitive rates and timely payments. As an affiliate, you need to make sure that you're being compensated for your efforts fairly.
Once you've chosen a network or multiple, you can begin tracking your affiliate sales through Strackr. Strackr partners with over 190 affiliate networks, and for any network we don't cover, you can easily contact the Strackr team for further integration.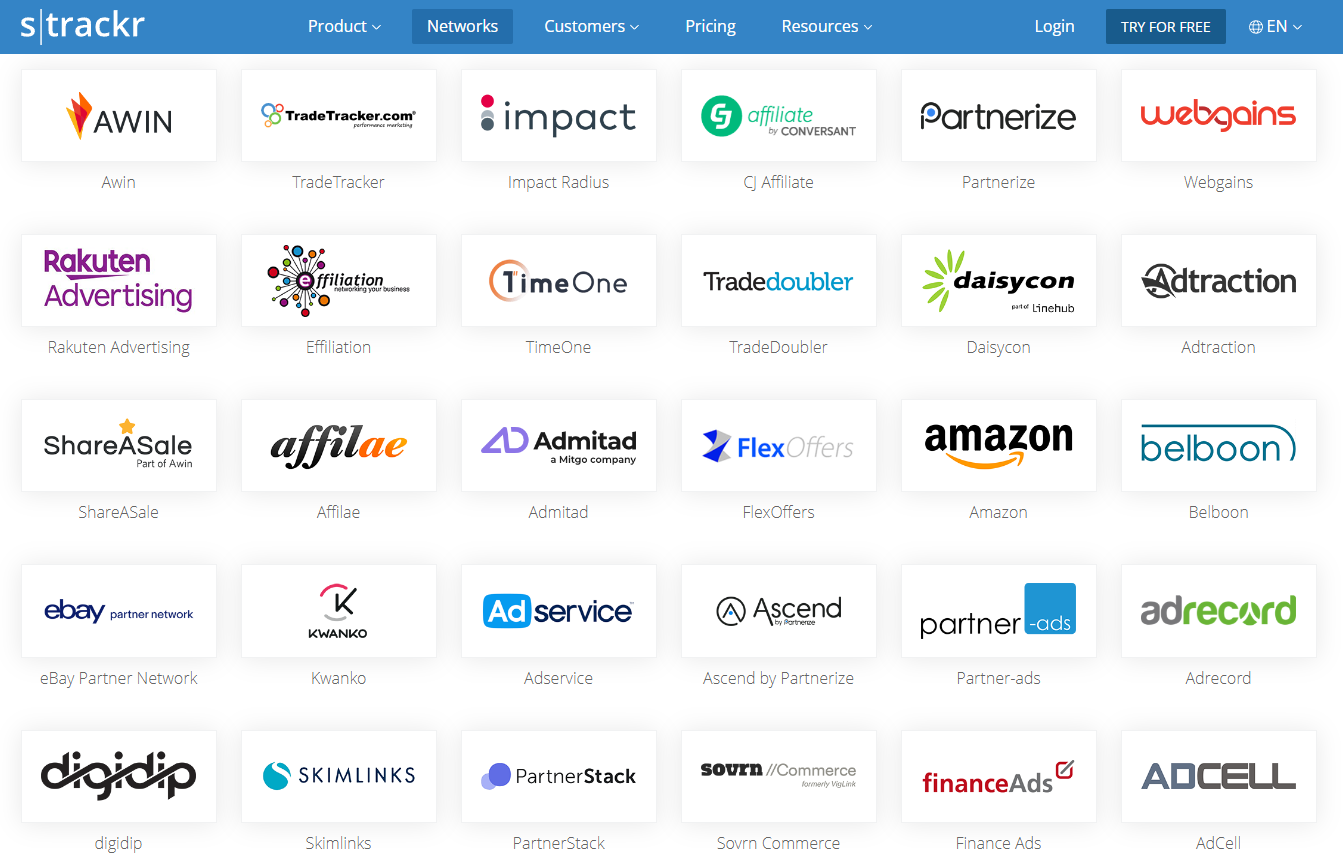 2. Generate Unique Affiliate Tracking Links
Once you have chosen a platform or affiliate network, you'll typically have access to a dashboard where you can search for options to generate your unique tracking links.
An affiliate link is your unique URL – when customers click this link and make a purchase merchant's products and services, you earn a commission. Promote your affiliate links by posting them on social media, blog posts, or even newsletters to share them with your audience and track each sale.
3. Use Tracking Tools
By using tracking tools, you can effectively track your affiliate links and sales and optimize your marketing efforts.  These tools provide you with real-time metrics, which allow you to see the impact of your marketing strategies immediately and make necessary adjustments to optimize your marketing efforts.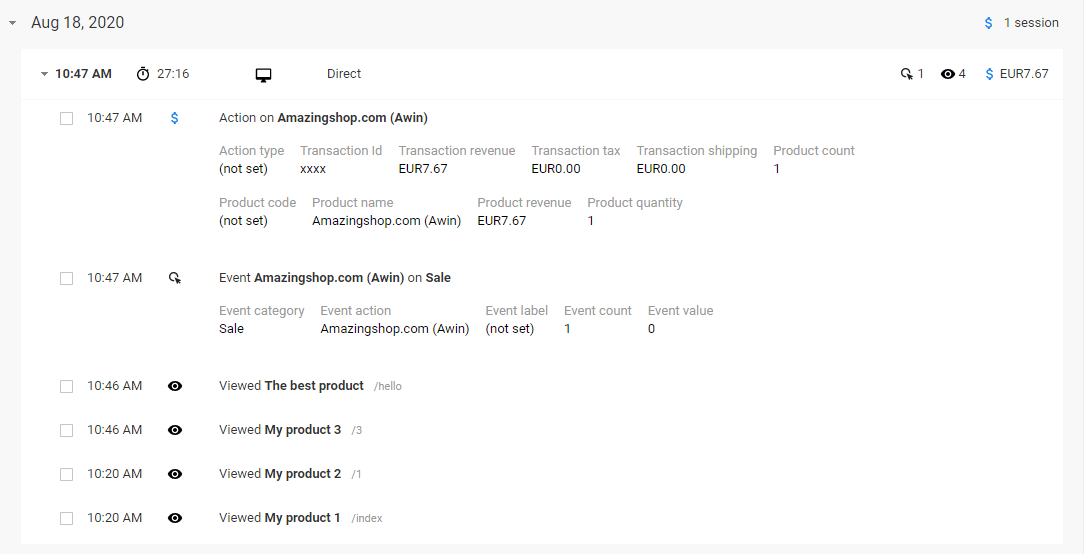 Integrating Google Analytics with your affiliate links allows you to monitor user visits, traffic sources, and conversion rates. With this tool, you can understand which marketing strategies are driving the most sales and where your traffic is coming from.
4. Analyze and Optimize Your Sales
After setting up your tracking tools, it's time to analyze and optimize your affiliate sales to maximize your revenue and make the most out of your affiliate marketing efforts.
You can start by analyzing the data provided by your tracking tools, such as the real-time reports and metrics, to understand which marketing strategies are performing well and which ones need to be adjusted. Then identify the traffic sources that are driving most of your sales to help you focus your efforts on the channels that guarantee results.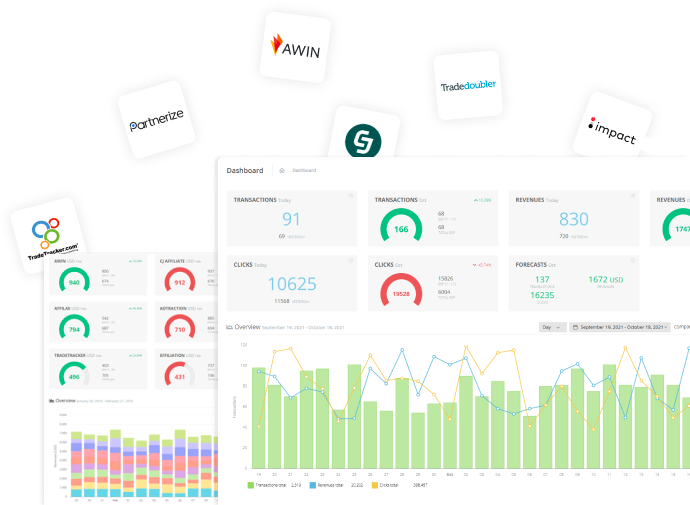 Strackr provides comprehensive tracking capabilities where you can keep an eye on important metrics such as clicks, sales, conversions, and commissions. With our reporting and analytics feature, you can easily generate insightful reports for a clear overview of your affiliate marketing efforts.
Track Your Affiliate Sales Today!
As an affiliate publisher, tracking your affiliate sales is a critical aspect of success, and having the right tools and resources can make all the difference. Choose your network wisely and take advantage of thousands of tools to track your marketing efforts in real-time and make necessary changes to take your marketing to the next level.
With Strackr's comprehensive tracking features, you won't have to struggle with the process of tracking your sales and divert your focus on what matters most – growing your revenue. Check out how Strackr can unlock your full earning potential and get started for free!
Share
Affiliate dashboard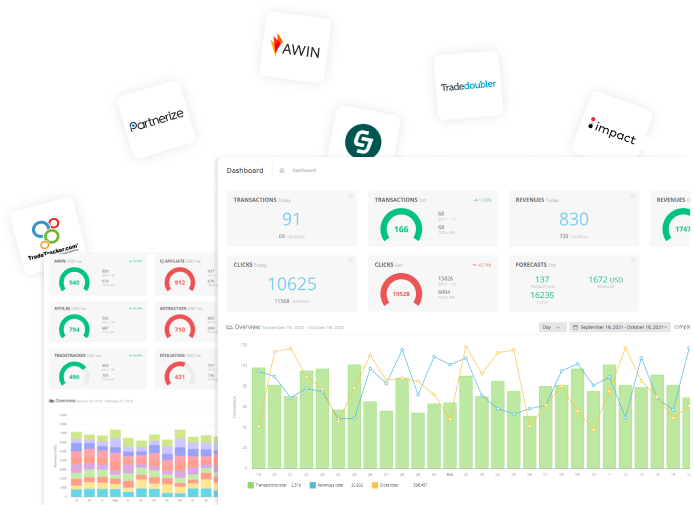 Connect all your affiliate networks with Strackr to access to unified statistics and tools.
Try for free