Affiliate marketing is a popular way for publishers to earn revenue. According to Kinsta, 31% of publishers consider their affiliate marketing channels to be in their top three revenue sources. To benefit from affiliate marketing as a publisher, you need to learn strategies to successfully promote your affiliate links.
If you're a publisher with multiple affiliate networks, software like Strackr will help you remain organized. Strackr allows you to manage all your affiliate data from one centralized platform. Publishers can harness data, like conversion rates and earnings per click, which will help them understand the performance of each link and campaign.
Before diving into your affiliate marketing business, you need to learn how to promote affiliate links. That's what we're going to look at today.
What are Affiliate Links?
Affiliate links are unique URLs used by affiliate marketers to link to a merchant's product or website. For instance, an affiliate publisher will create a piece of content (like a blog, for instance) and embed the link in their content. Readers can then follow that link to a product page, where, if they make a purchase, the publisher will receive a commission based on the sale.
As you might imagine, managing multiple affiliate links from multiple merchants can quickly get complicated. Strackr effectively consolidates all your affiliate data. With the software, publishers can easily connect each merchant and link to the platform to gain a detailed view of each link's metrics.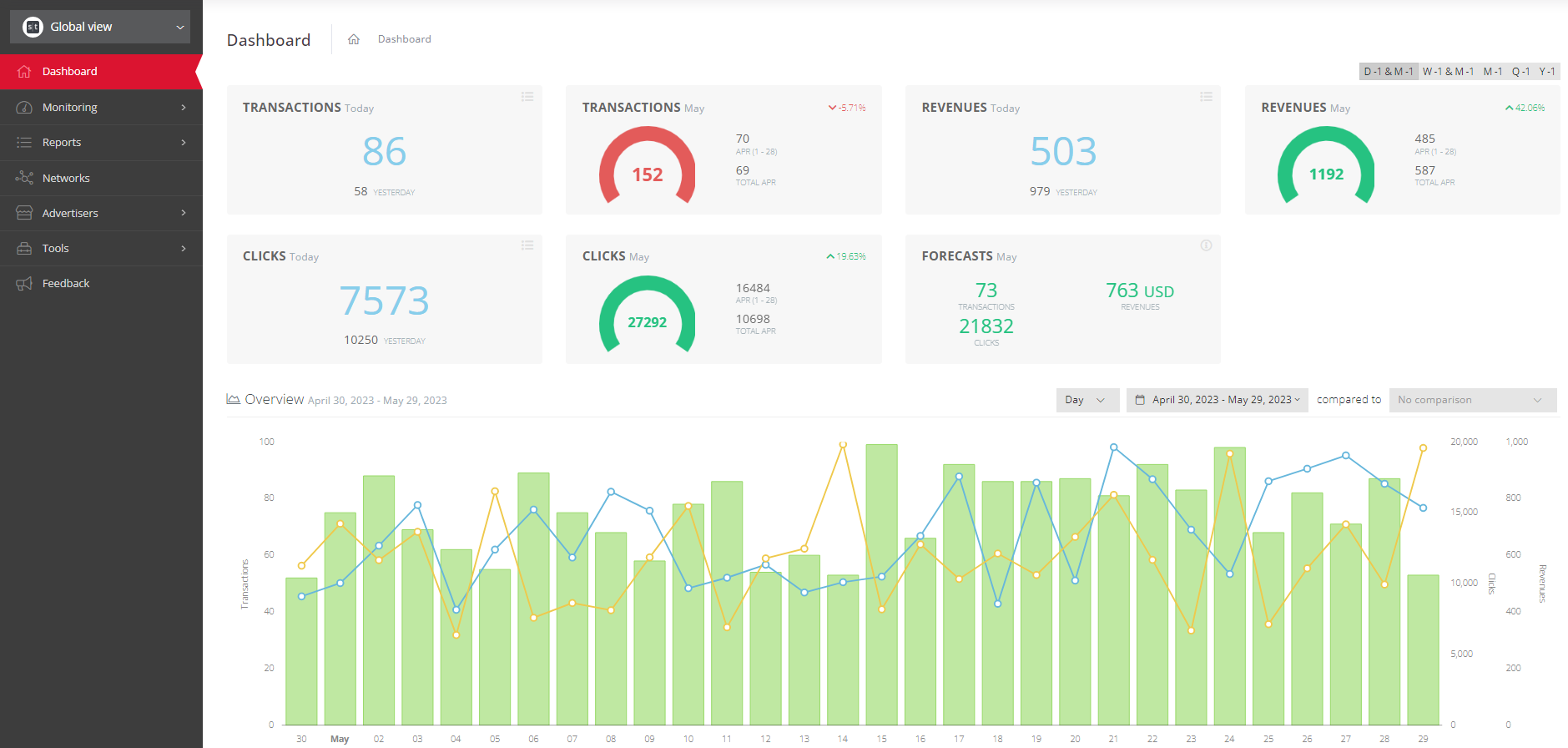 For example, Strackr's overview dashboard shows you how your links are performing overall with data like total transactions and total revenues. You can then break this down and view data for specific networks and products.
Why Should You Promote Affiliate Links?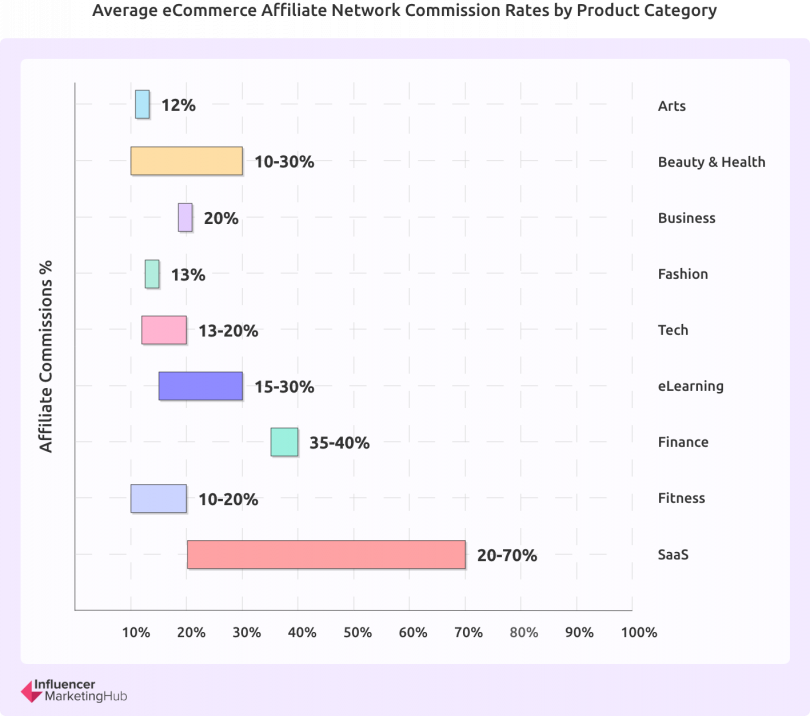 Additional income stream: Publishers can earn a decent income through promoting affiliate links. According to Influencer Marketing Hub, publishers who sign up for SaaS affiliate programs earn between 20-70% commission on sales, while financial products garner 35-40% commission. Therefore, if you promote your affiliate links successfully, the potential income is considerable.

Increased exposure and traffic: What good is an affiliate link that gets no traffic? Not much, by all accounts. Promoting affiliate links helps publishers drive traffic to their intended destinations. Promoting affiliate links can also give your popularity a nice boost by associating with a reputable merchant.

Versatility: Affiliate marketing is a versatile venture. You can branch out into different niches with different brands and target audiences. You can also get into emerging new niches and move away from unprofitable ones. Another versatile aspect of affiliate marketing is the huge number of ways for publishers to get their affiliate links in front of the right people. You can advertise through your website, YouTube videos, forums, marketing emails, and social media channels.
How to Promote Affiliate Links?
Understanding the advantages of promoting affiliate links is all very well and good, but how do you actually do it? We're going to take you through five methods of how to promote affiliate links.
1. Add Affiliate Links To Your Blog Posts
Whether you're a brand-new blogger or a seasoned one, monetizing your blog posts with affiliate links can help you generate extra income.
Blog posts are meant to be helpful and informative, normally addressing a problem and providing a solution. Very often, a solution comes as a product or service. For example, if a publisher blogged about their wild camping adventures, they might recommend a specific tent that provides sufficient ventilation and can withstand strong winds.
Publishers must always recommend products that they know to be good quality. If you're promoting a SaaS, it's a good idea to sample the software before recommending it to others. This ensures your recommendations are genuine and helps you build a reputation for being honest.
Describe the benefits of using the product or service and put it into a real-world context. Below is an example of this done well. The publisher writes about a problem and offers a solution, while tying in the brand they're promoting.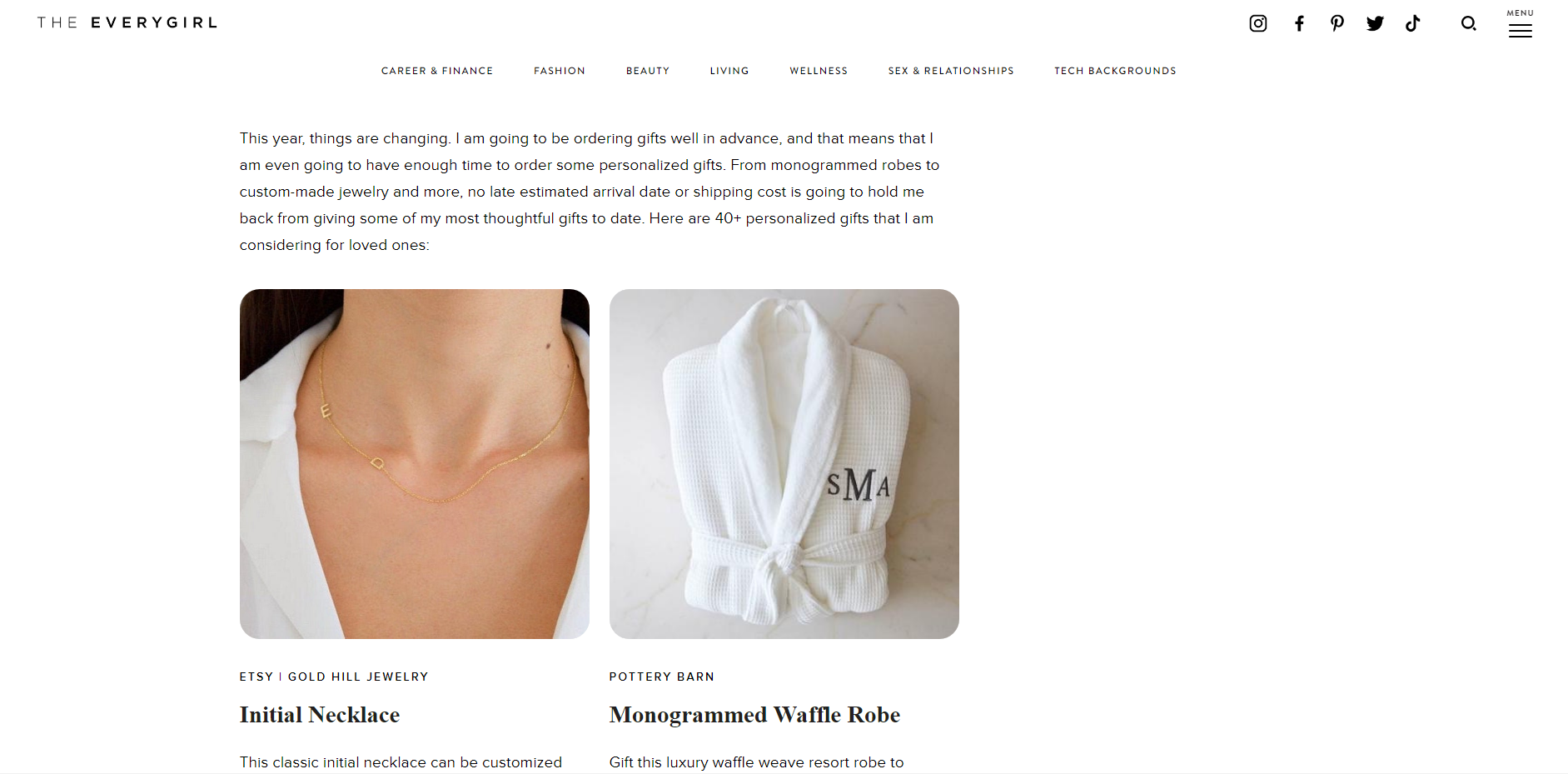 2: Write Honest Product Reviews ✍️
We're back to honesty again because honesty is a super important aspect of affiliate marketing. Writing reviews is an excellent way of persuading your audience to buy (or avoid) a product. If you want to build a reputation as a reviewer that can be trusted, you must review products with honesty and integrity. Failing to write honest reviews can damage your reputation and your business.
Back to our tent example. If you review a tent and somebody buys it through your affiliate link as a direct response to your review, you become the key influencer of their purchasing decision. You're subsequently responsible for the tent living up to your claims. If the tent you described as 'well-ventilated' has condensation issues, they might call you out on your review and post negative comments about your brand on social media and other platforms.
The three golden rules for writing reviews are to be honest, transparent, and provide value to your audience. To uphold these rules, do the following:
Disclosure: Reassure your audience that the review is your genuine opinion but also disclose that you may get a commission for purchases made through the link.

Discuss pros and cons: Don't just focus on the good things about the product or service. This will damage the credibility of your review.

Convey the value: Show your audience how the product or service can help them. Think about their pain points and how the product helps to alleviate them.
Depending on your platform of choice, you might consider doing written reviews, or video reviews. If you choose the latter, you can post your reviews with affiliate links on TikTok or Facebook. Remember to make sure your review videos are high quality.
Below is an example of a publisher reviewing a coffee maker. You'll notice that it discusses several benefits that address several pain points; inconsistent coffee quality ("consistently good coffee"), coffee going cold too quickly ("solid thermal carafe"), and spending time waiting for your coffee each morning ("brew automatically before you wake up").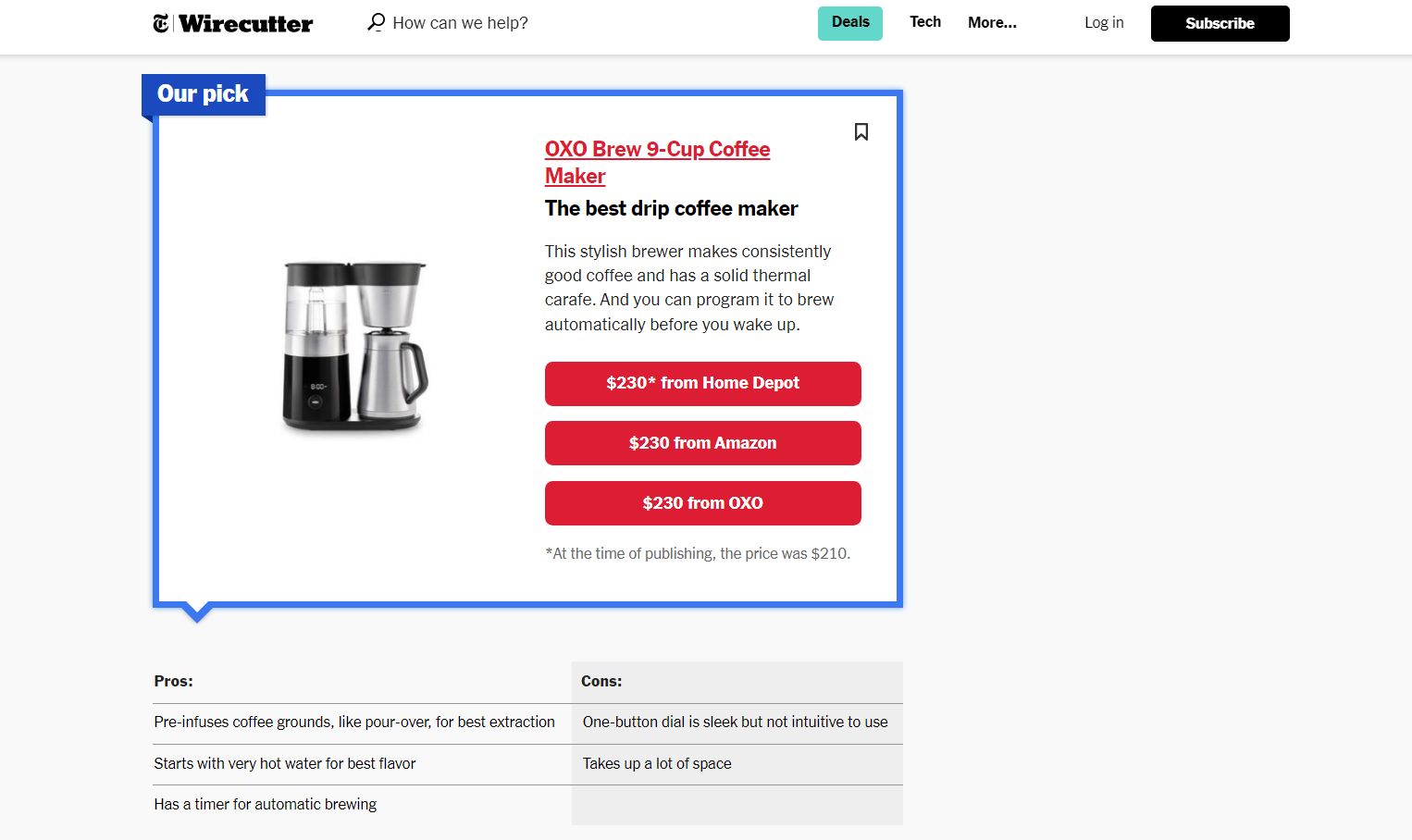 3: Affiliate Links on Pinterest
Pinterest opened up a whole new world of opportunity for affiliate marketers, particularly those promoting visually-appealing products. Pinterest is a social media channel that places high value on fresh content.
Pinterest is kind of like a search engine for visual content. One of the good things about affiliate marketing on Pinterest, is that publishers have a small amount of competition compared to the likes of Google. This means you can potentially reach your target audience much quicker than with a search engine (as you won't have to deal with SEO practices) and place it in front of more relevant people.
To be a successful Pinterester, you need to use the platform to build an email list and a loyal following. Post content regularly and place CTAs in your posts to encourage sign-ups.
4 : Forums and Communities
There's so much content on the internet, with new avenues and topics being explored every day. One place where users can continually discuss almost anything is forums. There are whole communities around pretty much every niche you can think of, from Minecraft buffs to apocalypse preppers. There's even a subreddit dedicated to customizing Furbies and making them longer (yes, really).
While we wouldn't recommend going for such a narrow niche as our Furby friends mentioned above, no matter how weird or random your niche is, forums can provide a platform for you to reach out to the right people.
You could, for example, join a diet forum and recommend weight loss products or exercise programs. Alternatively, you might discover a business forum and search for relevant threads where you can recommend SaaS products, like hosting solutions. Just be sure to remain honest and don't come across as too promotional. Join in with forum discussions and discover the common pain points of participants, which can provide plenty of inspiration for your future affiliate marketing strategies. 
4: In Your Social Media Posts and Stories
Social media is a relatively easy way of getting your affiliate links in front of an audience. Although social media marketing isn't as fruitful as it used to be for getting organic traffic, it remains a good place for building your own community around your brand, especially if you're running ad campaigns too.
You can create posts and stories about your affiliate products and niche. Place affiliate links in the posts so that your audience can buy them quickly and easily. If you have an affiliate website, you can place an affiliate link in your bio too.
If you're working across different niches, consider creating different pages for each affiliate network. With Facebook, for example, you can create multiple business pages. This will help ensure that every follower feels like they're part of the community, and it allows you to create more targeted content.
Working with different affiliate marketing niches and networks needn't be an issue when you sign up for Strackr. Strackr gives publishers access to tools that help keep you organized. Create different groups and segment your affiliate data and set rules for each group. Advertisers are automatically added to groups when they meet your set criteria, such as high conversion rates.
5: Email Campaigns
Email campaigns are a super effective way to promote your affiliate links. The people on your email lists have already shown an interest in your brand by handing over their email addresses and giving you permission to advertise to them. That's a pretty big step you've already taken towards a sale.
For effective email campaigns, you need to be strategic. Focus on one topic, product, or problem that your audience is interested in. You can learn what they're interested in by the data you've gathered through your other channels. For example, you might have got significant interest in a social media post about a specific topic. You might also segment your email list to target different audiences with different recommendations based on their interests.
Place two or three affiliate links in the email to products that you think will help your audience with an issue. Make your email informative but not too long. You don't want your audience to get bored before they reach the end.
In the example underneath, you'll see the email sender describes the benefits of ConvertKit. We learn that it's easy to use and is a powerful email marketing tool. We also get some insights into its features, such as tagging and segmentation. The message is brief, but is still comprehensive in its information.
Finally, the sender discloses that the link is an affiliate link. This is an essential inclusion because it conveys transparency and honesty.
Example:
Are You All Set to Promote Your Affiliate Links?
Affiliate marketing is not a get-rich-quick venture. It takes dedication and hard work to effectively promote affiliate links because you don't want to come across as overly promotional or only interested in selling. You need to build an audience that trusts your opinions and recommendations.
As you establish and grow your following, you can partner with more merchants to appeal to more buyers. When you begin working with more merchants, invest in software like Strackr to help you keep on top of your business and access all your data from one dashboard. You can sign up for Strackr for free today.
Share
Affiliate dashboard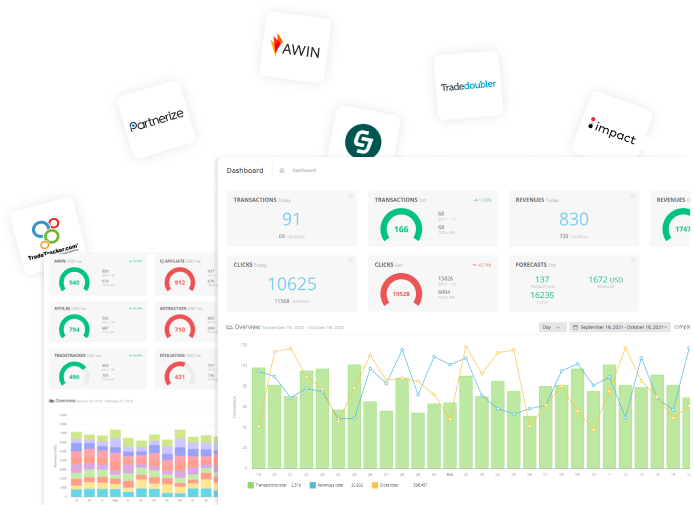 Connect all your affiliate networks with Strackr to access to unified statistics and tools.
Try for free