How to Manage Network Connection
To access your data on Strackr, it's essential to add connections to the affiliate network APIs. This guide will help you understand how to manage these connections and what options are at your disposal.
Remember, to access the configuration pages, you must be logged in with a user account that has Admin privileges.
Create a Connection
To establish a connection to an affiliate network, refer to this getting started page, under the section titled Connecting Your First Affiliate Network.
Filter Transactions
There might be occasions when you need to filter the transaction records in Strackr. For instance, if a network sends numerous transactions with zero revenue or if you receive bonuses that skew the statistics relative to clicks.
For each connection, you have the option to set a minimum and/or maximum revenue threshold. On the connection list page, click the Pencil icon: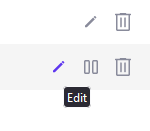 Upon clicking, a new modal will appear. Select the Filter data tab: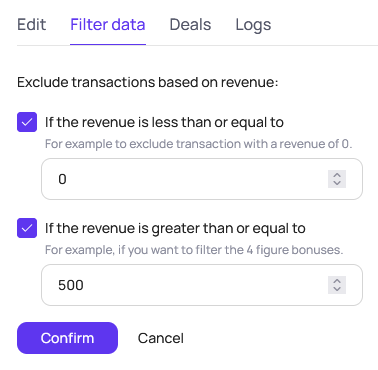 Decide whether you want to filter the transaction based on revenue being less than or equal to, and/or greater than or equal to a specific amount, and then save your settings.
Remember, setting up a new filter won't delete the previously recorded transactions.
In this example, during the next update, transactions with revenue of 0 EUR or greater than 500 EUR will be disregarded.
The currency used for revenue is based on your account settings. If you change the currency, you'll need to adjust your filter accordingly.
Upgrade a Network Connection
Affiliate networks frequently update their APIs. Most of the time, you won't need to do anything, as we handle the transition. However, on occasions where the connection method changes, you'll have to establish a new connection and migrate the data from the previous one.
Start by referring to our network documentation to learn how to update the connection. Next, on the connection management page, establish a new connection by clicking on Connect a network.
In the connection list, choose the new connection. Here's an illustration with the Kwanko network:

Enter the necessary details to establish the connection. Then, from the Import connection dropdown, pick the older connection you aim to migrate from: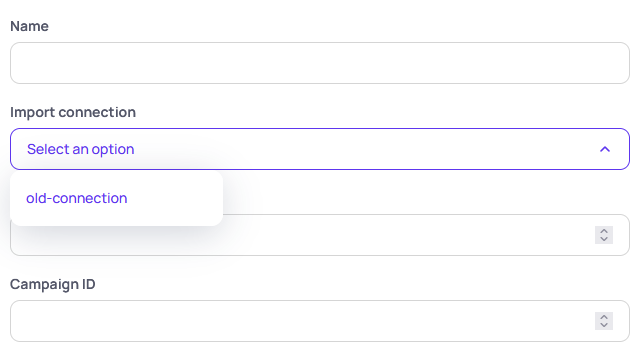 Confirm the new connection. The system will automatically migrate the data from the old connection and then delete it.
If you encounter issues while importing from an legacy connection, refrain from deleting the legacy connection and reach out to us for assistance!