Are you a content creator looking for new ways to monetize your work? Look no further than SaaS affiliate programs. With over 80 percent of marketers using affiliate marketing to raise brand recognition, SaaS affiliate programs offer the best in content monetization.
These referral-based partnerships provide extra income without the need for a significant investment. But with so many options available, it can be overwhelming deciding on the right program for you.
Thankfully, here at Strackr, we've handpicked the top SaaS affiliate programs for you to explore. From programs including SocialPilot and Frase to Shopify and Adobe, we've got you covered.
Let's get started!
What are SaaS affiliate programs?
As we all know, collaboration is the glue that holds successful ventures together, and SaaS affiliate programs are no different.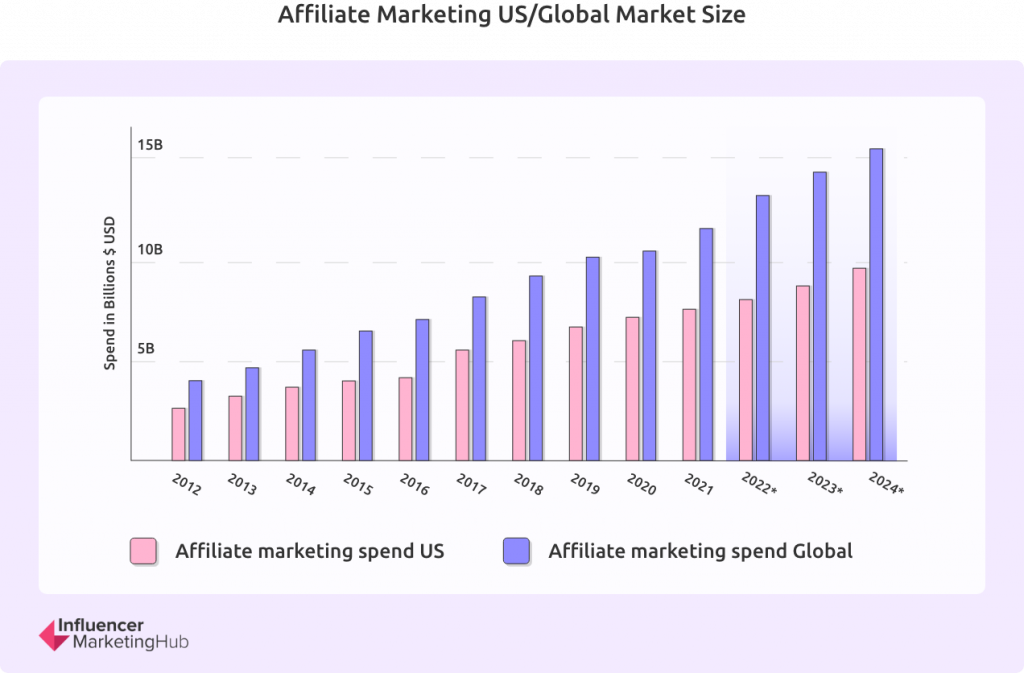 SaaS (Software as a Service) affiliate programs are those in which companies that provide software through a subscription model, allow affiliates to promote their product and earn a commission for any sales generated.
Using your digital reach and influence, you'll promote a company's product or service by embedding affiliate links in your content. If a transaction is made using your affiliate link, you'll earn a commission. It's a joint victory for both you and the organization.
This effective relationship is why content produced by affiliates has grown by 175 percent as of 2022. And as you don't need a huge team to see the project through, you can enjoy all the perks by yourself.
3 compelling reasons to join the SaaS affiliate revolution
If you're on the fence about becoming a SaaS affiliate, it's worth remembering word-of-mouth is still one of the most powerful marketing tools available. And with 73 percent of companies agreeing that affiliate marketing met their revenue expectations, it's time to strike while the iron is hot.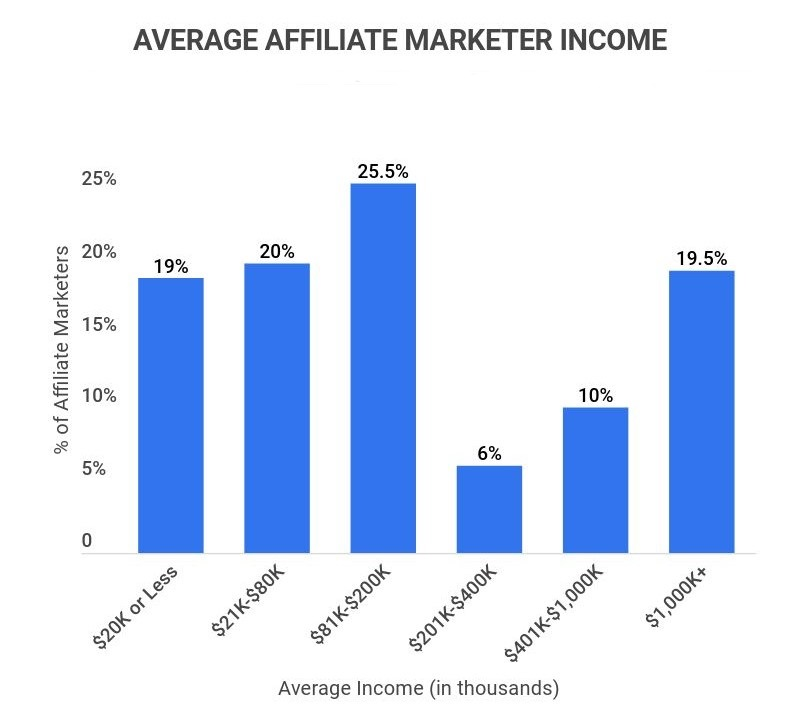 Here are some of the advantages of SaaS affiliate programs:
Low risk, high return
Becoming a SaaS affiliate is a low-risk option, so much so that you can actually start affiliate marketing with no money. All you need is an understanding of the service you're promoting, its framework, and the company behind it.
By providing valuable insights, you help your audience make more informed decisions. Consider it a win-win situation for your audience and you.
Monthly commissions
Due to the subscription-based nature of SaaS products, there's a massive potential for recurring commissions. So as an affiliate, as long as the customer you referred stays with the company, you'll receive a payment each month.
In this sense, affiliate marketing can generate a passive source of income in an industry that is sometimes unpredictable.
A diverse selection of products
Since SaaS companies don't house any physical inventory, there's no need to worry about your product running out of stock. And best of all, it ensures your content stays relevant (which, as we all know, is the cream of the crop for content creators).
Additionally, with a wide range of products to choose from, your credibility stays intact as it's easy to find services that align with your audience's needs.
Things to consider when finding the right SaaS affiliate program
Finding the best collaborator is a critical step in your SaaS affiliate journey. When considering the best programs for you, you need to ensure a mutually beneficial partnership, so keep the following factors in mind:
Brand reputation
Partnering with reputable brands increases your earning potential as they're more likely to be recognized by your audience. To ensure you're partnering with a reputable brand, read reviews on trustworthy sites or inquire about their revenue scale.
Programs with attractive commission rates
Commissions provide a powerful motivation for affiliates to promote a brand. The most common affiliate marketing commision structure is the percentage commission or pay-per-sale.
When evaluating programs, aim for commission rates starting at 20 percent. As mentioned earlier, there's also the opportunity to earn a steady source of income.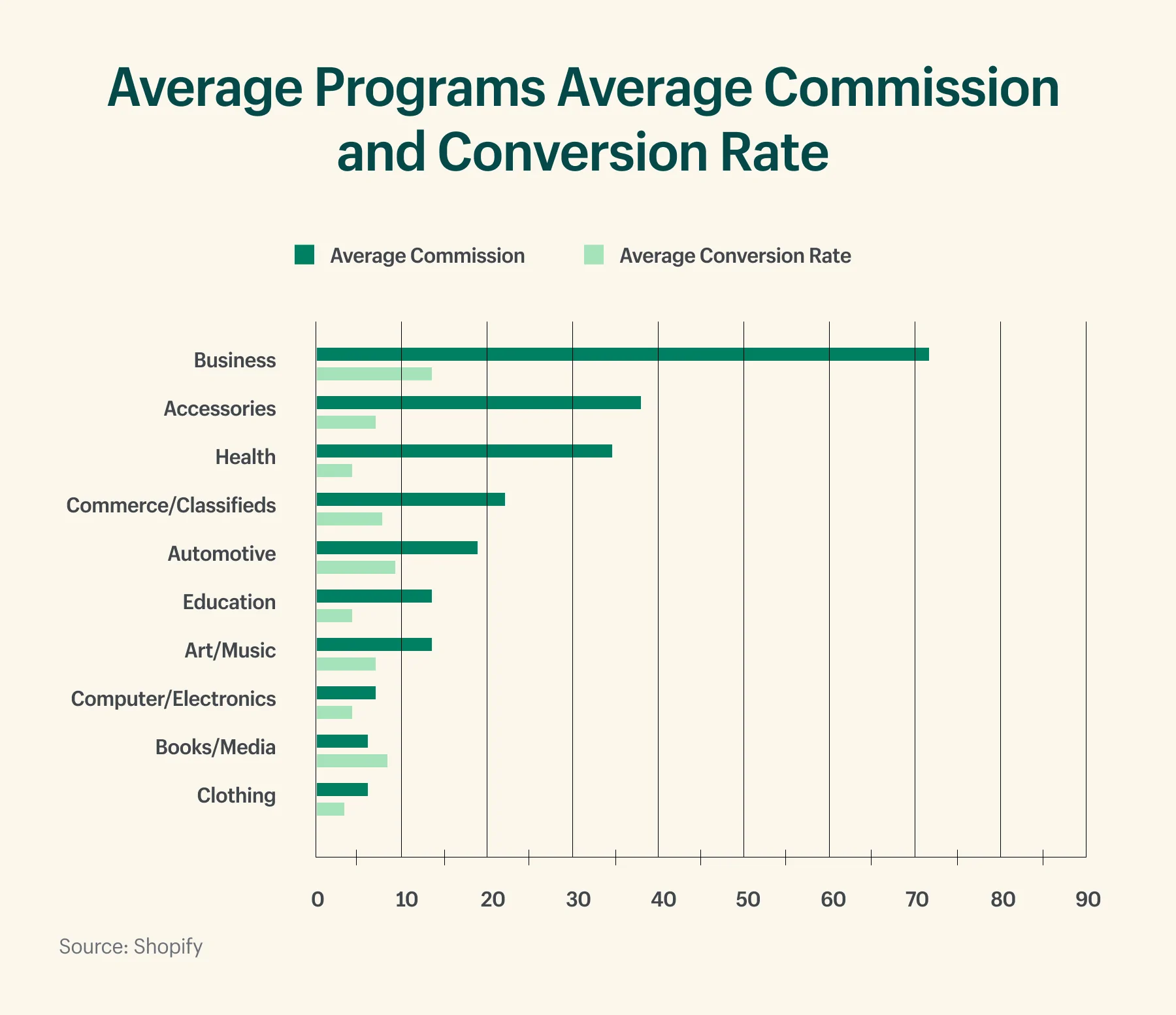 Cookie duration
Cookie duration is the length of time that a customer's activity can be tracked after clicking on your affiliate link. A longer cookie duration increases your chances of earning a commission.
Ideally, look for SaaS affiliate programs with a cookie lifespan of 60-90 days. This provides ample time for customers to make decisions.
Top SaaS affiliate programs
Whether you're just starting out, or you've been in the game for a while, these SaaS affiliate programs are worth your attention. Let's dive in and take a closer look:
1) ActiveCampaign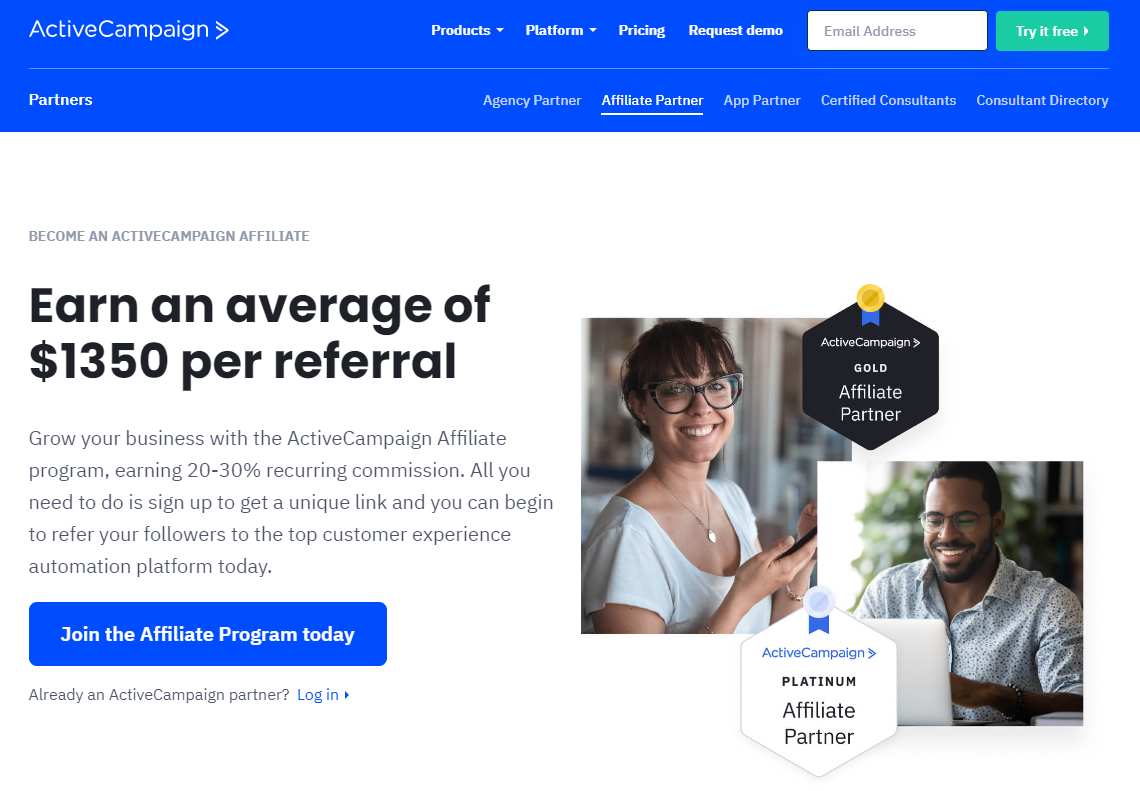 ActiveCampaign is a cloud software platform geared towards small to mid-sized businesses. Through simple yet powerful email marketing and contact management strategy, companies can connect and engage with customers via marketing automation and CRM tools.
With its ActiveCampaign affiliate program, affiliate partners earn an average of $1350 per referral. Their commission starts at an impressive 20 percent and rises to 30 percent depending on the quality of your leads.
ActiveCampaign also boasts an exclusive community for their affiliates that includes videos and webinars, as well as access to thousands of influencers if you need assistance.
Commission: 20-30 percent
Cookie duration: 90 days
2) SocialPilot
SocialPilot is a social media management platform that assists professionals, teams, and businesses in automating their social media efforts. Companies have access to analytics and reports, plus the ability to schedule posts at the click of a button.
By partnering with SocialPilot, it's easy to earn a recurring commission of 20 percent for up to one year, which can amount to as much as $306 for each customer referred. And best of all, there are no joining fees or minimum commitments required to start.
SocialPilot's dedicated management team is available at the drop of a hat. It also includes a variety of creative banners and pre-written content that will streamline your promotional efforts. These tools help put your best foot forward.
Commission: 20 percent
Cookie duration: 90 days
3) Frase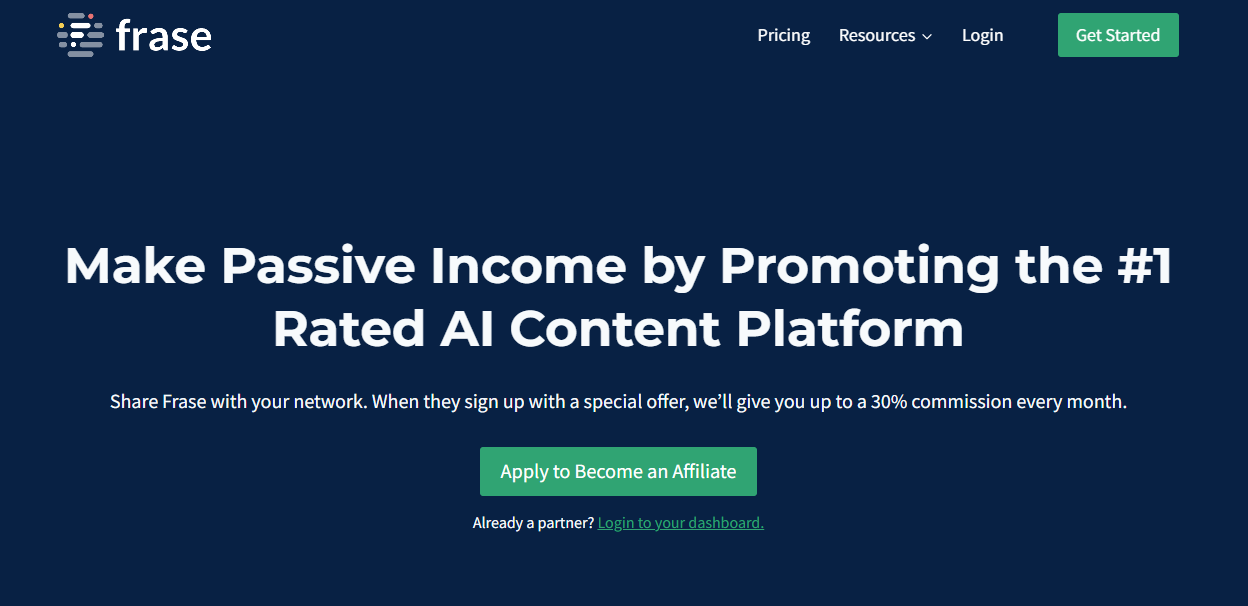 Frase is a cutting-edge AI-powered content marketing tool that enables users to research, write, and optimize first-rate SEO content with ease. If you're experiencing a creativity drought, Frase can automatically generate content outlines, product descriptions, and FAQs.
By joining their affiliate program, you can earn a recurring commission of 30 percent on all referred plans. Not only that, but Frase offers additional cash bonuses of $50 when you refer 100 new customers, with no strings attached!
On top of that, when you refer 40 active users, you'll qualify for their treasured Premium Tier that raises commissions to a whopping 40 percent!
Commission: 30 percent
Cookie duration: 60 days
4) Shopify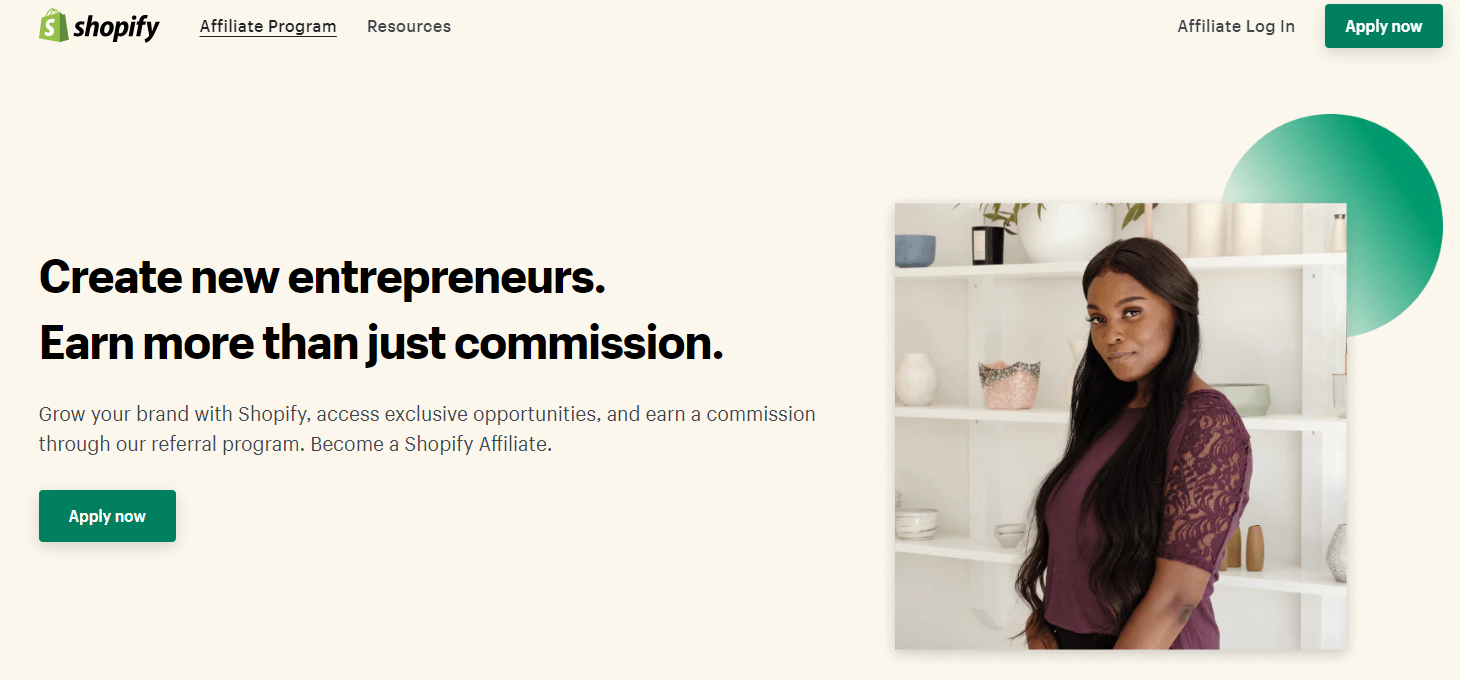 Shopify is an exciting ecommerce platform that's ideal for entrepreneurs who want to build their very own ecommerce store. Shopify's subscription-based software provides all the necessary tools to run a successful online store. With millions of users already, Shopify is showing no signs of slowing down.
If you have an audience that sells products online, Shopify's affiliate program is the perfect option for you. Affiliates earn a $150 fixed bounty for each qualified referral, although it's worth noting your commission is only released after your referral has been active for two months.
With access to a library of global creative, ready-made education, and lead magnets, Shopify can assist you with each step in your affiliate journey.
Commission: $150 per referral
Cookie duration: 30 days
5) Insightful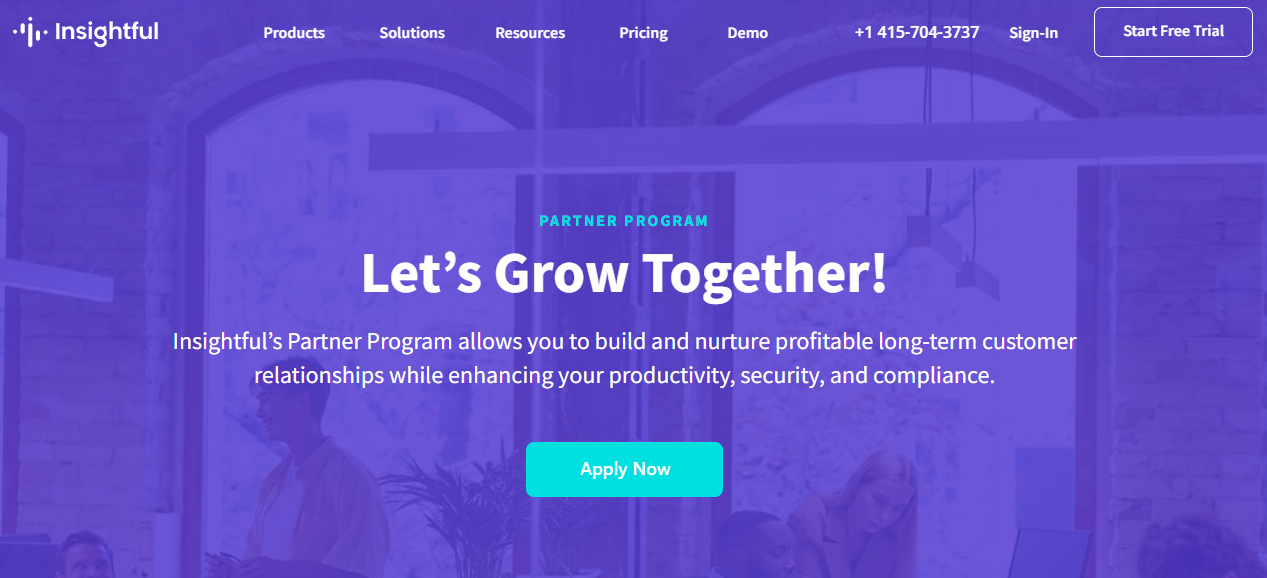 Insightful is a sophisticated employee monitoring and time-tracking solution that provides a comprehensive view of team performance.
Users gain a deeper understanding of how their employees work via computer activity tracking and automatic time mapping. With these tools, Insightful users can boost productivity in their workplace.
As the working world embraces remote and hybrid working, workforce analytics is in high demand. That's where you come in. As a member of the Insightful Partner Program, you'll have access to invaluable resources from market support to sales tools and training.
Commission: 15 percent
Cookie duration: Not listed
6) Adobe Creative Cloud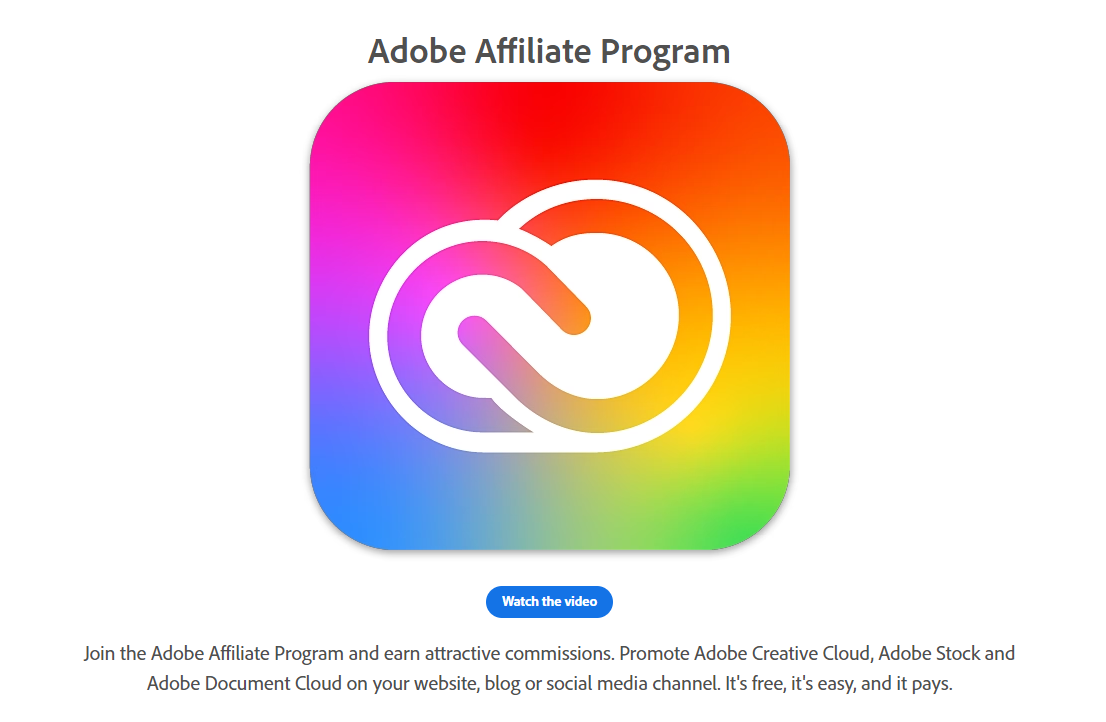 Adobe is a well-known brand for video editing and digital creation tools, and Adobe Creative Cloud takes it to the next level.
With software programs that cater to graphic design, photography, and video editing, Adobe Creative Cloud encourages creativity. It also includes some of Adobe's most popular tools such as Photoshop, Lightroom, and Illustrator.
What sets Adobe's affiliate program apart from others is its impressive commission. For each referral that signs up for a paid plan, affiliates can earn an incredible 85 percent on the first month of a monthly or yearly subscription.
Adobe's affiliate program also includes access to a selection of ready-to-publish marketing banners and text links along with access to regular and exclusive promotions.
Commission: 85 percent
Cookie duration: 30 days
7) Freshbooks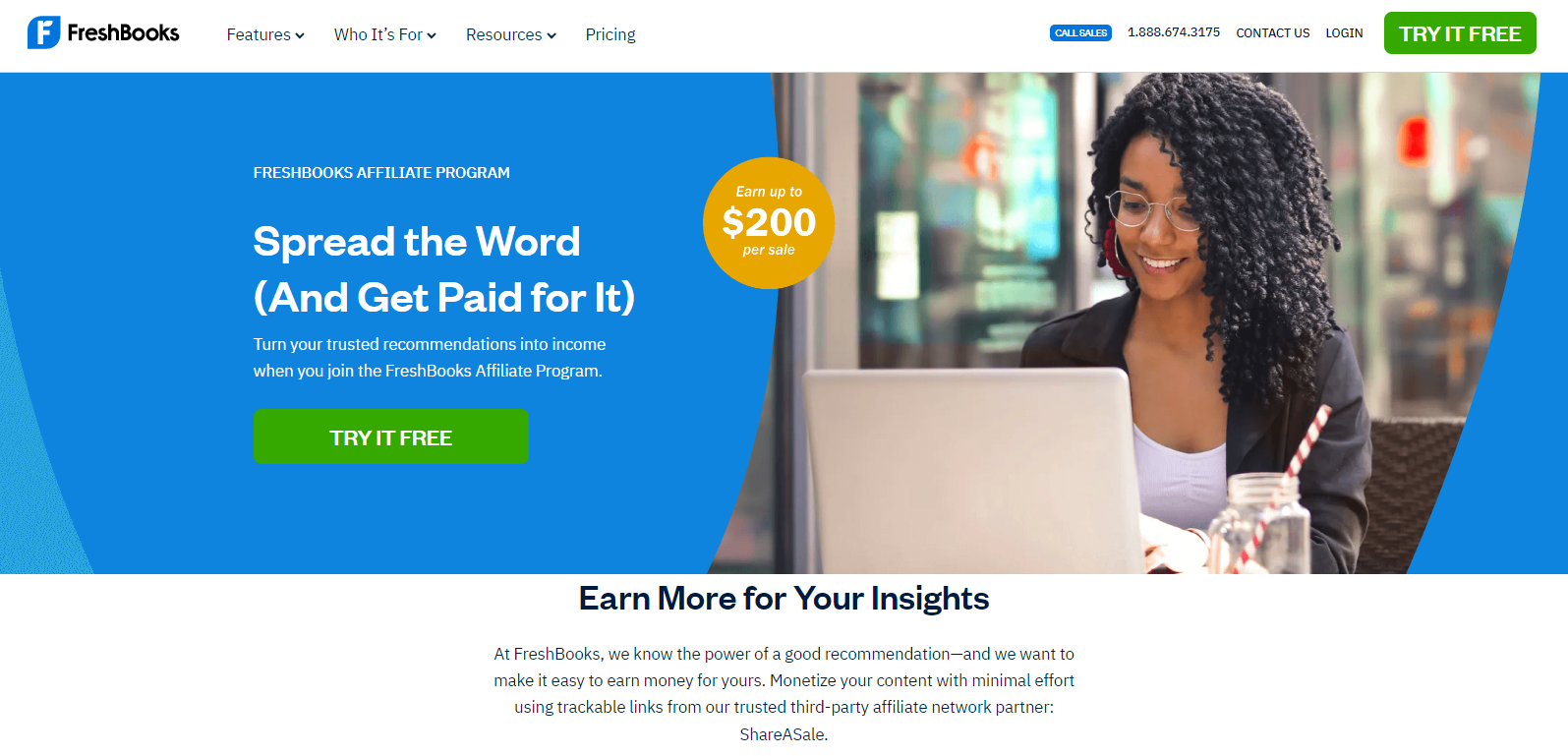 Freshbooks is a versatile cloud accounting solution that caters to businesses of all sizes. If companies need help managing their budget, Freshbooks has them covered. Its impressive accounting software automates time tracking, invoicing, and payment collection.
Using trackable links from their network partner ShareASale, monetizing your Freshbooks content is easy. You'll earn $10 for every user you refer who signs up for a free trial and up to $200 if they upgrade to a paid plan.
FreshBooks also boasts the highest cookie duration on our list with an incredible 120 days, giving you ample time to promote your content and get your affiliate links noticed.
Commission: $10 to $200
Cookie duration: 120 days
The choice is yours
With a dedicated audience, partnering with a SaaS affiliate program is a no-brainer. Not only does it boast an additional source of income, but it follows a low-risk, high-reward strategy.
Once you begin your affiliate marketing journey, managing affiliate commissions can become overwhelming. Thankfully, Strackr connects to hundreds of affiliate networks and keeps all of your data in one place, allowing you to focus on expanding your services. 
If you'd like more information about Strackr's features, try our live dashboard demo to see what we can do.
Share
Affiliate dashboard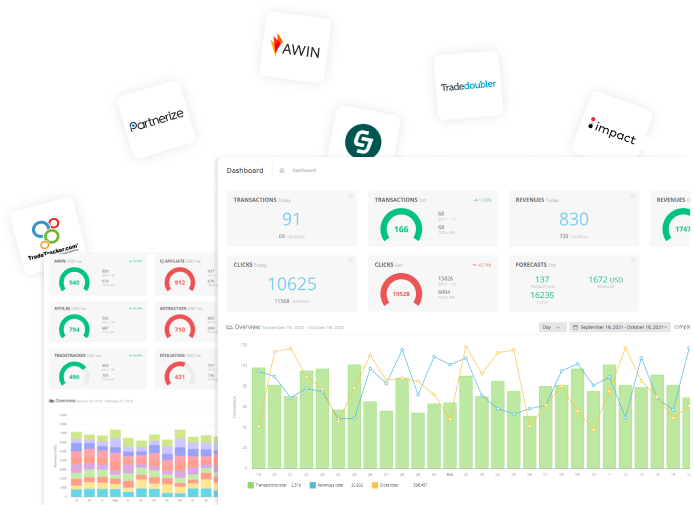 Connect all your affiliate networks with Strackr to access to unified statistics and tools.
Try for free