If you are considering a move into the world of online publishing as a means to creating passive revenue streams, or if you have already dipped your toe into the affiliate marketing game, it is vital that you understand how the affiliate revenue model works.
While affiliate revenue models can sound complicated, they're relatively simple once you get into the nitty-gritty of things. And in this guide from Strackr, we'll take you through each revenue model and give you our top picks for the affiliate networks associated with them. So let's jump in by answering a simple question:
What is the Affiliate Revenue Model?
The affiliate marketing revenue model is based entirely on earning commissions. In the online space, this typically involves placing affiliate links on your platform (website, blog, YouTube channel, etc) and earning a commission every time your users or viewers click on one of those links, subscribe to a program, or install or download a program.
As an affiliate, you effectively act as an extension of the vendor's sales and marketing teams - raising awareness of their brand and promoting their products or services. All with the aim of driving new customers to them that they otherwise wouldn't reach.
Companies like Strackr provide publishers with valuable tools to make the organization of your affiliate networks much simpler. Additionally, you get full access to an analytics suite to track key metrics from all of your networks in one place, including the amount of revenue you're bringing in!

Why the Affiliate Revenue Model is Important
The Affiliate Marketing Industry is Growing
In the year 2023, the value of the global affiliate marketing industry currently stands at $17 billion dollars, with affiliate revenues in the USA alone forecast to exceed $13 billion dollars.
Affiliate marketing spending grows by 10% year on year and, if anything, is anticipated to grow even faster in the years ahead.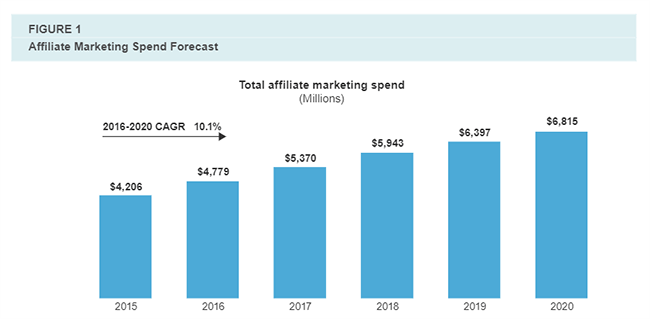 Source Forrester (the world's largest business research company)
Affiliate Revenue is a Big Deal for Publishers
One-third of online publishers say that affiliate marketing ranks in their top 3 sources of revenue. Keep in mind, Strackr is a platform built for affiliate publishers, partnering with some of the biggest affiliate networks for publishers like Awin and Amazon. Take a look at all the affiliate networks you can manage easily from Strackr's dashboard.
Who Pays the Most Affiliate Commission?
On average, the highest commission you can earn through affiliate marketing is 50%. Anything above 50% will affect the profit margins of the companies running the programmes. That being said, it can be difficult to identify who pays the most in terms of affiliate commissions, as each program will have different payment frequencies (with some affiliate programs paying daily) allowing affiliates to earn quickly.
Alternatively, many affiliate programs will have different types of rates (flat-rate or recurring) which can affect the amount of revenue affiliates will make. Keep in mind, too, that affiliate marketing in some industries will pay more than others.
How the Affiliate Revenue Model Works
Now we've covered what is involved with affiliate marketing and looked at some of the key reasons it is important to online publishers, it's time to examine how it works in practice.
For instance, did you know that 83% of brands and publishers recruit new affiliates via network dashboards?
Tools like Strackr's all-in-one affiliate management tool connects you to over 180 affiliate networks and over 500,000 affiliate programs, and it provides all the core data and metrics in a single affiliate program dashboard.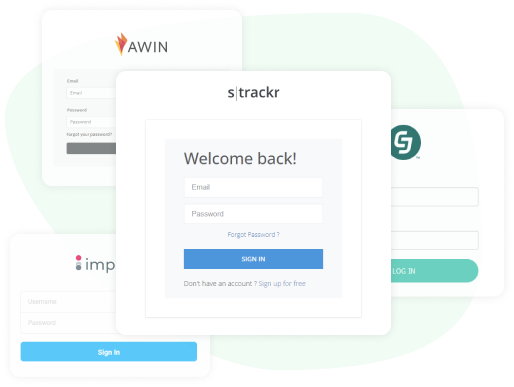 Now, let's dive into the different kinds of affiliate revenue models, shall we? First, we will explore the different types of pay-per-action (PPA) models where affiliate marketing commissions are paid when a user performs a certain type of action.
How to track affiliate sales in Google Analytics
Unfortunately, it is not possible to track affiliate sales directly in Google Analytics. However, you can use this tool to analyze the performance of your website's content and identify which promotion channels or affiliate links are driving traffic that ultimately leads to conversions.
To track affiliate links with Google Analytics, follow these simplified steps:
Add the JavaScript code provided within the <head> tags of each page where you want to track affiliate links.

Insert this code in addition to the standard Google Analytics tracking code for the page.

Add the event tracking code to your affiliate links. This code will mirror the parameters in the header code:

Sign into your Google Analytics account and navigate to the page for the site where you've set up link tracking.

To see clicks on your affiliate links, click "Content," then click "Events," and finally click "Overview."
Remember that it may take up to 24 hours for clicks to appear in the Google Analytics interface. Once you start tracking clicks, you can set up goals, funnels, and reports using that data.
To make it simpler, you may use Strackr.  It allows you to access metrics such as Revshare (your commission), CR (Conversion Rate), and EPC (Earnings Per Click) that are not typically available through affiliate networks. These metrics make it simple for you to decide which programs to promote.
Additionally, you will have access to detailed transaction reports that provide information on user device, operating system, referrer clicks, landing pages, and the time it takes from click to order confirmation.
Pay-Per-Action Affiliate Revenue Models
1. Pay-Per-Click (PPC)
The OG of PPA affiliate revenue models, without a doubt, is pay-per-click (PPC).
Pay-per-click gives you everything it says on the tin, nothing more, nothing less. Every time someone clicks on a PPC affiliate link, you get paid a pre-determined, set commission fee.
Strackr Suggestion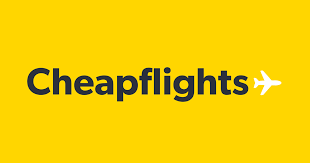 Because PPC was the OG, it has declined slightly in recent years in terms of popularity among marketers who decided newer revenue models would be more effective for their own businesses.
However, there are still enormous revenues to be earned by the PPC model, and it is still the easiest for new publishers to get started with.
Since the world opened up again and people started going on holiday travel companies have led a resurgence in the PPC model and none more so that Cheapflights.
Cheap flights offer $0.25 per mobile click and $0.45 for desktop and tablet clicks. These aren't bad rates if you're able to pull in thousands of clicks through your affiliate links. And remember, users don't have to purchase a flight. They just have to visit the linked webpage.
2. Pay-Per-Lead (PPL)
Pay-Per-Lead is offered by various companies that pay commission for referrals that meet their criteria for qualified leads. Usually, a user who uses your link to visit a website has to carry out a predetermined action before you get paid. This can include filling out a form, signing up for a trial offer, or calling into the business for a minimum call duration. 
Strackr Suggestion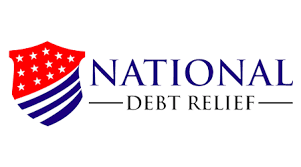 The National Debt Relief Affiliate Program pays $27.50 for every qualified lead you send them. A qualified lead must have at least $10,000 in credit card debt and live in a qualifying US state (they operate in 47 US states). They also offer a 12% commission on any of your leads that they close.
The National Debt Relief affiliate program is run through the ShareASale affiliate network, which is one of the affiliate networks which can be managed through Strackr.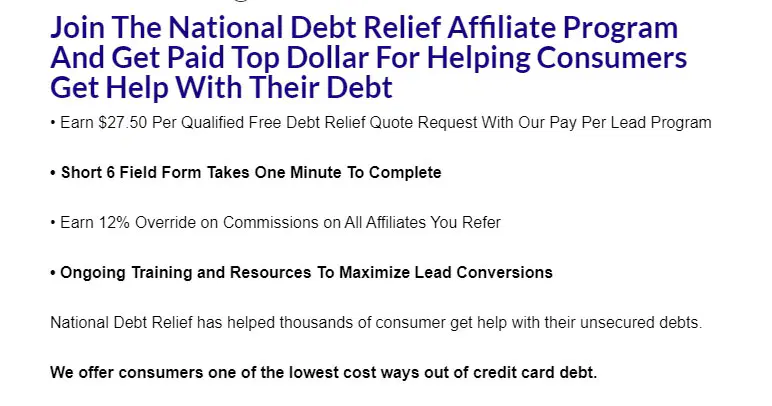 3. Pay-Per-Download (PPD)
On the pay-per-download model, you earn a commission every time one of your referrals downloads something from the vendor's site. Different types of businesses offer PPD affiliate programs including paid survey companies and cloud-based file hosting and sharing sites.
Strackr Suggestion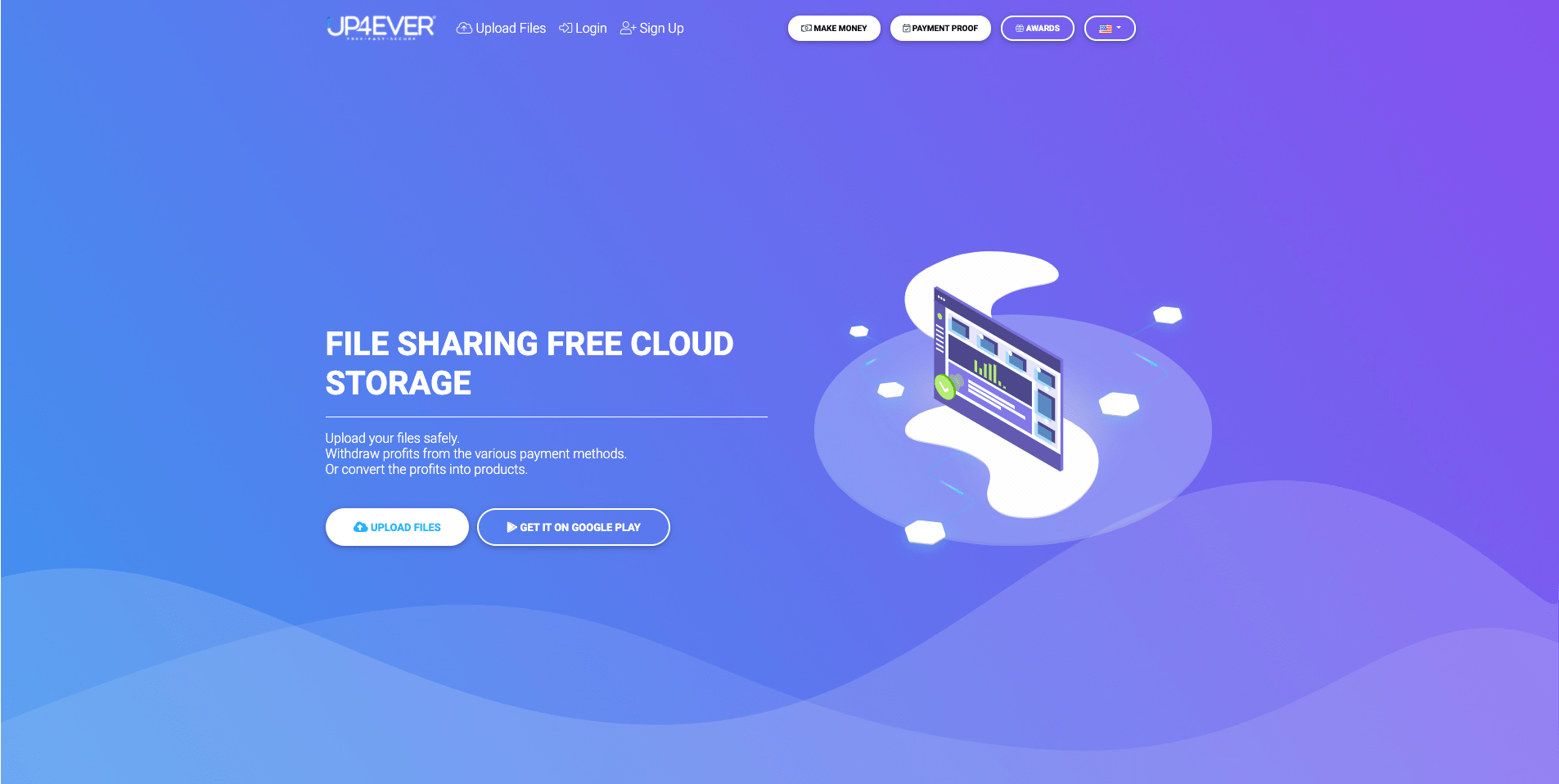 UP4EVER is a free file-sharing and cloud storage provider. Their affiliate program pays affiliate referrals up to $7 per 1000 downloads calculated on a multi-tier model. They also offer a pay-per-sale model or allow you to use a combination of both PPD and PPS.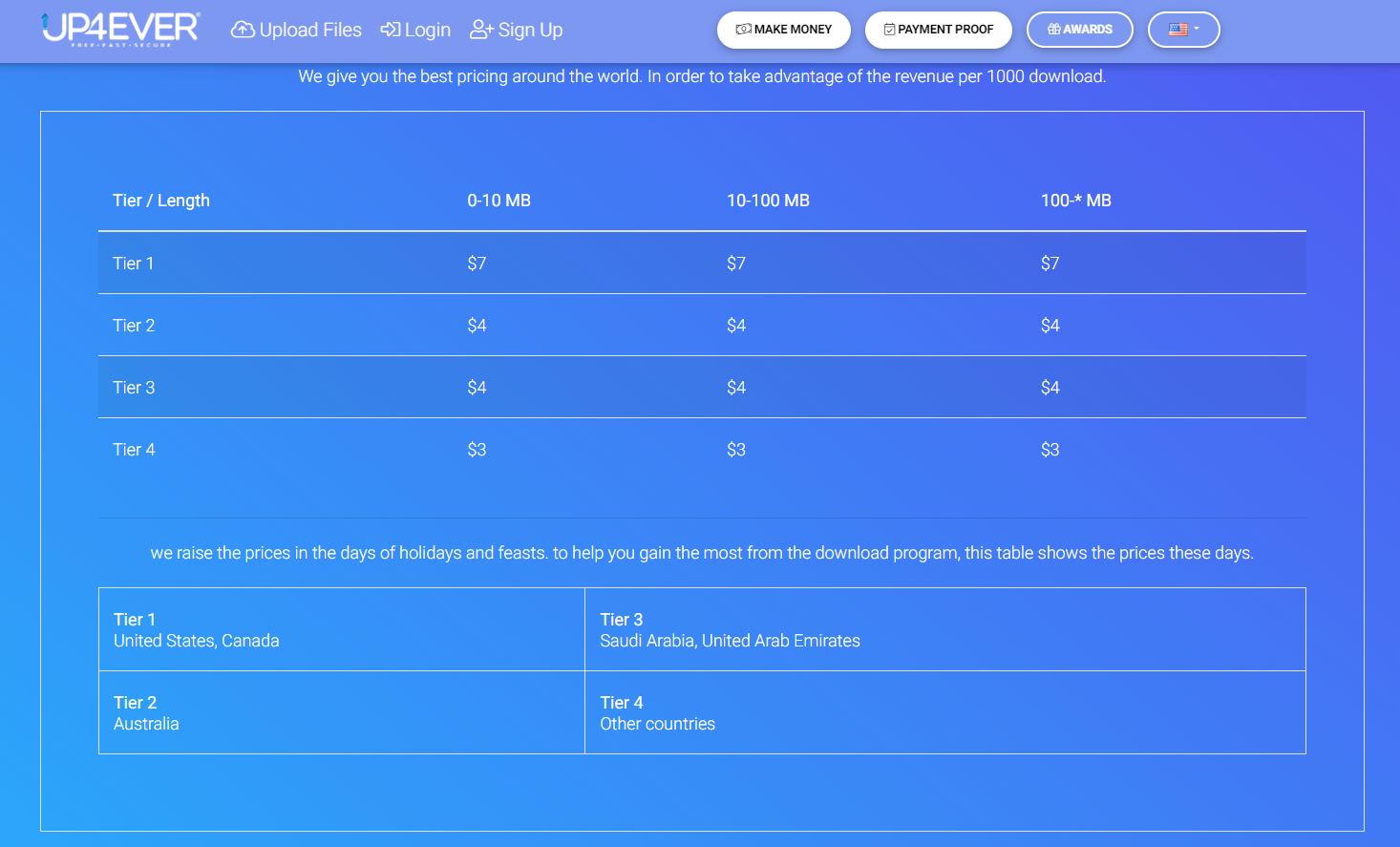 4. Pay-Per-Install (PPI)
Pay-per-install is identical to the pay-per-download model but you are paid for every installation generated by your affiliate instead of every download. These are usually tied to mobile apps, or add-on integrations for other tools, which leads us nicely to our suggestion.
Strackr Suggestion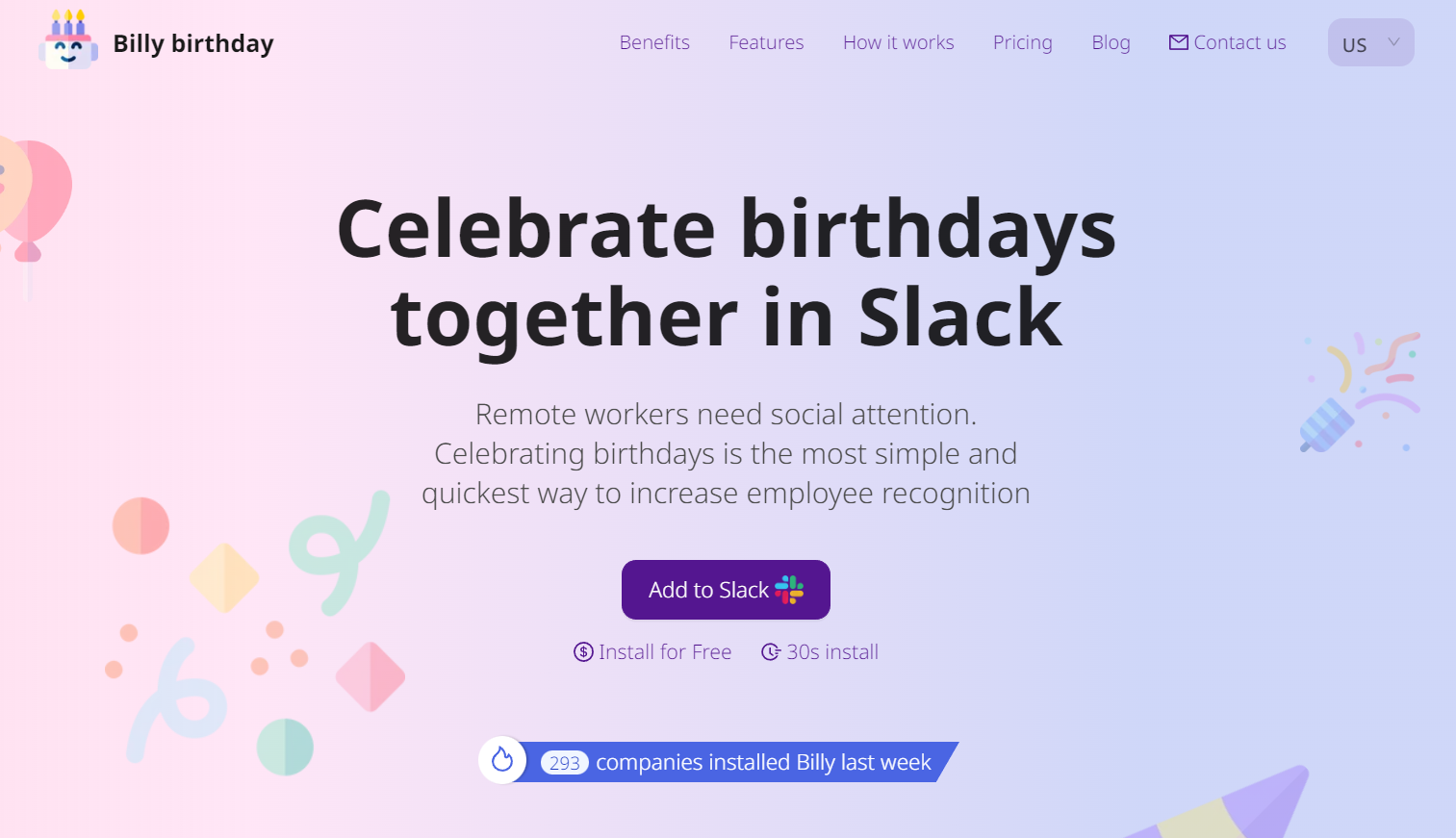 Billy Birthday is a Slack add-on that provides companies with a unique way to celebrate the birthdays of their employees and colleagues on the company Slack channel and is used by some of the biggest brands the world over, including Forbes and Costa Coffee.
They pay $10 per installation but do bear in mind this is a corporate solution only and personal Slack channels will automatically be removed.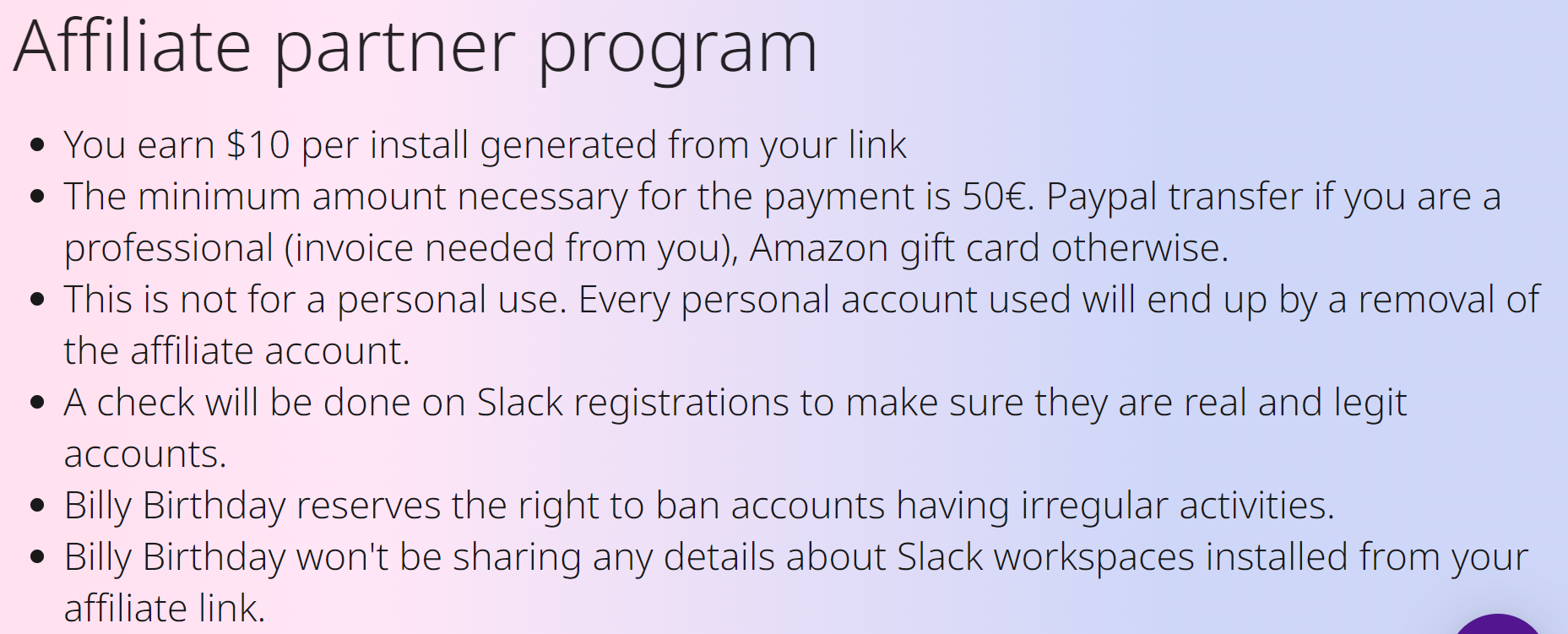 Non-CPA Affiliate Revenue Models
RevShare
Revenue Share (RevShare) is an affiliate revenue model where merchants split their revenue with affiliates on a percentage basis. Many high-revenue verticals offer RevShare affiliate programs but some of the most popular for online publishers include dating, health, gambling, entertainment, and mobile models.
Strackr Suggestion

Web Partners is an incredibly popular gambling affiliate network that can earn affiliate partners up to 50% revenue share on their referrals, making it a good choice if you're looking to get into high ticket affiliate marketing.
Their 4-tiered revenue share plan is their most popular commission option ahead of both their pay-per-account and hybrid commission program options.
On this Web Partners RevShare program they will pay you up to 35% of total losses from clients you refer to their brands. They also are currently offering a 50% revenue share for your first month with them.
Web Partners RevShare Commission Tiers
25% = $1 to $9,999
27% = $10,000 to $19,999
30% = $20,0000 to $29,999
35% = $30,000 Plus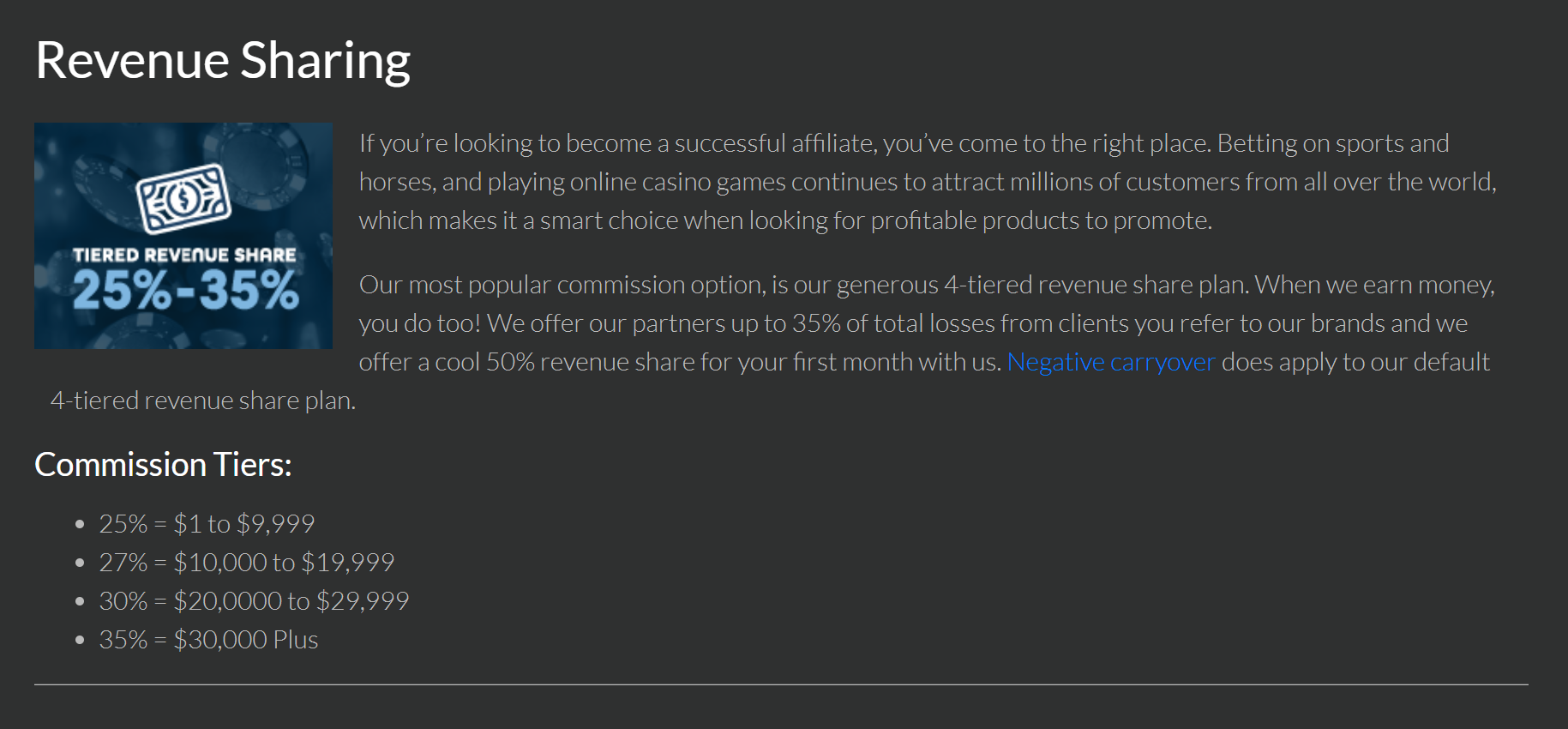 Kelkoo Affiliate Program

Kelkoo Group is a website that provides e-commerce solutions leads for marketers and businesses, and affiliate option for publishers.
They use a PPC revshare payment model, though commission rates are only available after contacting them, but from our own research, we found that affiliates will get between $0.19 - $0.32 Per Sale.
They prefer affiliate publishers with content that fits their niche, so it's a good choice for affiliate marketing content creators within the e-commerce industry.
Leanbean Affiliate Program
Leanbean is a company that sells health and weight-loss supplements to a predominately female market. It's a fairly lucrative niche, meaning its a great earning opportunity for affiliates connected to the industry.
Generally, they prefer female influencers and bloggers, as women make up the majority of their market. Unfortunately, they don't include commission rates on their website, and information on their affiliate program is limited outside of their website.
Display Advertisements (PPM)
Finally, we are going old-school and looking at display advertising. Display adverts are sometimes perceived to be less effective than the pay-per-action models but they can be extraordinarily good at generating revenue if you have a reasonably high-traffic website.
Online display ads that aren't pay-per-action pay commissions on the pay-per-mille (PPM) model in which you receive a commission every time one of the vendor adverts on your platform receives 1000 unique views.
The PPM ad-based revenue model usually works well with a larger volume of audiences because ads typically have a lower click-through rate than affiliate links that have been optimized for greater conversion. 
Strackr Suggestion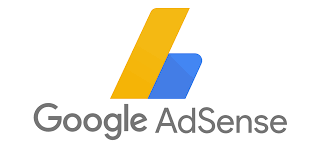 It probably comes as no surprise that we'd be pushing you towards Google AdSense here, as it's yet another affiliate network that we partner with here at Strackr.
Google has such dominance in search that, love it or hate it, they should be considered as your first port of call when looking at the PPM display ad affiliate revenue model.
The rates of commission on AdSense vary across regions, devices, and, industry so it is worth taking some time on their earning calculator to work out what your networks and niches could earn. In the example we tried we opted for Games in North America which resulted in commissions totaling $2,622 for 50,000 page views.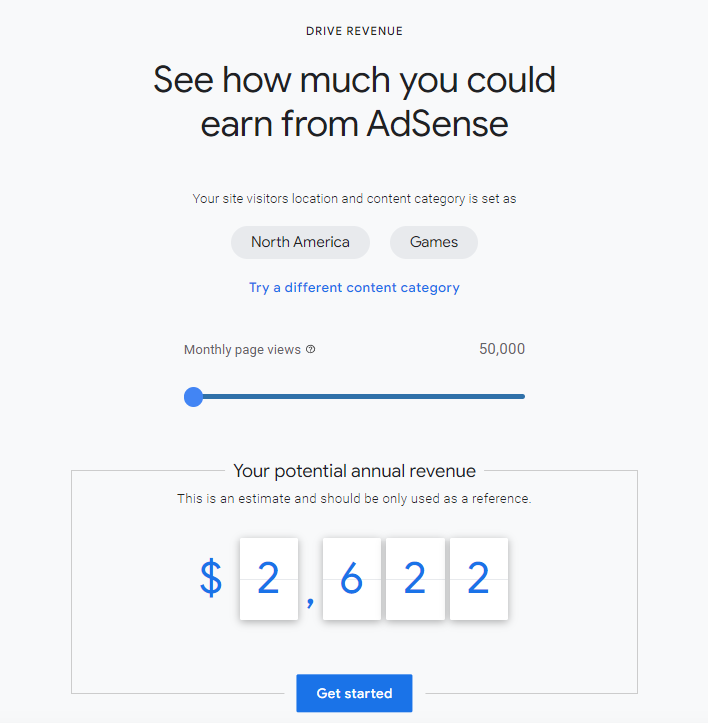 Conclusion
As with all aspects of business, the affiliate revenue model changes over time. By keeping pace with these changes your business can remain competitive in a constantly-evolving landscape.
But you also need the right tools to allow you to do the job effectively and efficiently, particularly when it comes to staying on top of a large number of affiliate networks.
Strackr not only gives you the power to manage hundreds of networks, and thousands of different affiliate programs, but it also gives you access to all the key data and metrics for every revenue model you use in those programs. Try it for free today.
Share
Affiliate dashboard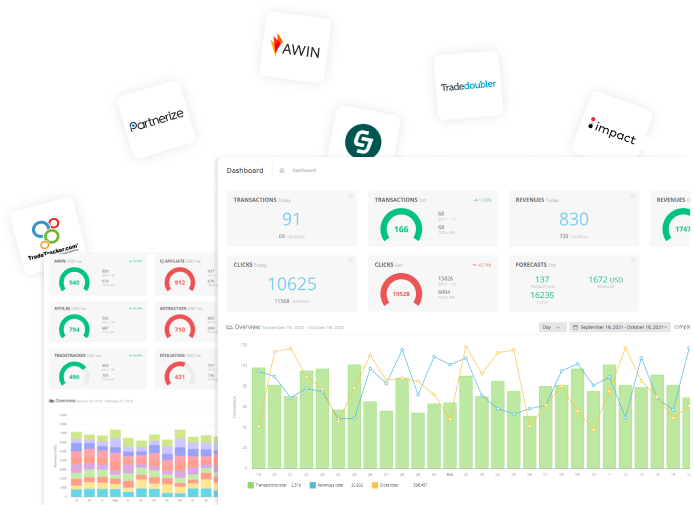 Connect all your affiliate networks with Strackr to access to unified statistics and tools.
Try for free